Stag Weekend Guide to Bristol
Top Bristol Stag Activities for 2023
Bristol Stag Do Ideas
Our guide will take you through options to suit not only all groups, but everyone in them! Of course, this weekend is about the groom himself, and trying to cater for him as well as the lads in his life (and potentially his father-in-law to-be) can often be a tricky task. Well, that's where we come in! Whilst this guide has been put together for you to get to know everything this party destination offers, our stag company experts are on hand to help you make the most of this upcoming celebration!
Why Bristol Stag Dos?
What if I told you Bristol is where the first chocolate bar was born and where bungee jumping began? Yes, the Clifton Suspension Bridge as used for the very first jump and stands strong today to climb over as well as dive off. Do you need to know anything else? Well, of course there's booze and strip clubs too, but those are too normal.
Why not challenge your friends to Goofy Games in the West Country, or Quad biking followed your everyday game of Electric Shock Football? Okay, whilst those are all fantastic options for your group during your Bristol stag weekend, we have been doing this for far too long to think that beer, and plenty of it, is not what this weekend in Bristol is really about. In the heart of the city centre you will find a huge range of pubs and clubs, from local boozers to quirky bars between King Street to Park Street.
Whilst our facts of Bristol's history may or may not have caught your attention, the city has a lot to offer no matter your interests! Bristol was the birth place of Banksy and JK Rowling meaning inspiration is all around you in this vibrant city!
Build Your Stag Do Bristol
Bristol city centre being easily accessible from all over the UK, whether it be by plane, train or automobile, your lads are sure to be impressed with a stag package here! With our stag group experts on hand, it is easy to start building your package straight away.
Head to our Bristol Stag Weekend site to view the full range of our best seller activities in Bristol we offer, view accommodation options and start to piece together the best stag party for your group!
Whether you're wanting to host the lads in a top nightclub following a life drawing class with a twist, or a relaxed weekend checking out the top sights in the city centre, we can build a package to your desires and budget!
Our Top Stag Activities in Bristol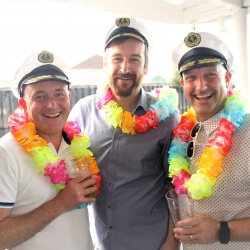 Set sail on the stunning River Avon and take in the city from a whole new view! There is nothing better. One of our best seller activities in Bristol, our stag groups love a party on the water. You will get to enjoy 3 hours aboard your private boat, stopping off along the way to grab drinks at bars and pubs, with option to end the cruise with nightclub entry!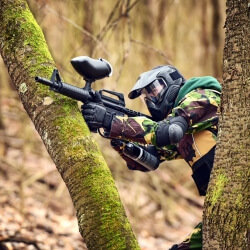 Leaves your friendships back at the hotel, for a few hours at least... Armed with 100 paintballs and all equipment including guns and safety gear, challenge your mates to three of the battle zones. A classic activity and fantastic stag choice!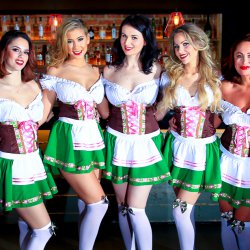 For a wild boozy weekend in Bristol, our beer babes on hand to host your pub crawl through the city centre! After collecting your welcome shot, your guides will set games, dares and challenges for your stags as you down craft beer in some of the cities top pubs and bars. You will finish the night with guestlist entry into a popular nightclub!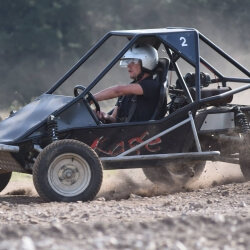 Let your driving and shooting do the talking and prove who is top dog on your Bristol stag weekend. We have combined the most popular action packed activities into one epic package! Rage Road Buggies, Quad Bikes and Clay Pigeon Shooting are classic activities in Bristol and for every lads day out. This activity promises to get your stags in the mood for the weekend ahead!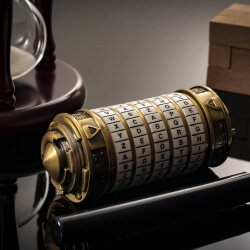 The clock's ticking. Your mission: you and your friends, locked in a room, 60 minutes on the clock. You will have to work together to solve clues, crack codes, to open the locks and ESCAPE! If you don't you will risk being there for the rest of the weekend and missing that all important bar crawl booked for later!
Just what every stag do needs. Good grub and plenty of it! With out Bottomless Dinner option, your stags will go away happy and full, fuelled for the heavy night ahead. In a popular Italian restaurant, enjoy a 2 hour table reservation, 2 courses of great food and unlimited beer to get the party started!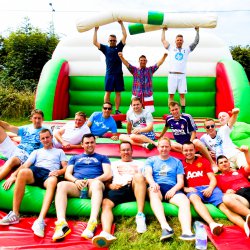 This one is definitely for those looking for an alternative stag do activity in Bristol. It's funny, it's odd, it's downright bizarre! This totally unique and hilarious day out is guaranteed to have you rolling in the hay with laughter. Providing fancy dress for the group VIP, your team will be challenged to 9 west country games including The Cider Run, Drunk Pub Skittles and Pitchfork Duel just to name a few!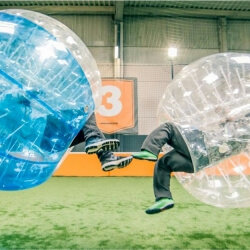 Fast become a best seller and a classic with out stag dos, Bubble Football is go to option and one your stag is sure to love! Whether you are a footy fanatic or not, this game is one you are sure to enjoy as it takes the classic game we all know and loves and bounces it on it's head. During this 5-aside game each player will have to bounce, barge and dodge their way to victory as you take adorn an inflatable bubble suit!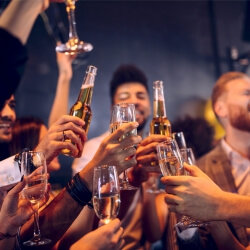 With nightclub entry and a drinks package included with your reserved table in a top nightclub, your group are promised a good night!
Enjoy your meal at a popular stag friendly venue where you will have 3 hours to tuck into your delicious 3 courses, and complimentary bottle of Peroni or soft drink. Take the chance to toast to the stags last night of freedom! The venue will continue as a Club until 2.00 a.m. So dance, sing and party til' late. Add this to our Central Chambers lap club or VIP nightclub entry to make the most of the evening.
Where to head on your Stag Do Bristol
King Street
A street quite unlike any other, for sipping craft beers in the sunshine, for the street is lined with pubs that overspill onto benches that decorate the road. A great atmosphere all year round, you will find locals, tourists, stags and hen parties frequenting this district of Bristol.
Whilst you are here, don't forget to visit the iconic Kongs where you will get to enjoy craft beer whilst competing with friends over retro arcade games and consoles!
Park Street
Be warned, this steep hill may be a challenge after a few drinks but it will definitely be worth the wander as you will find amazing watering holes and upmarket bars that you will want to visit!
St Nicholas Street
For cool and quirky independent bars and restaurants, St Nicholas Street is the one for you! Just a short walk away from King Street, it is the perfect place to head after you have spent the afternoon sipping beer in the sun, for an evening of craft beer and incredible cocktails!
Harbourside & Millennium Square
For somewhere to take your group from day to night, Bristol's Harbourside will be where you find yourselves drifting to the most. Not only do you have an amazing backdrop to your party, but a hub of live music venues and spots to enjoy the city.
Gloucester Road
For more of a unique vibe, head towards Gloucester Road. Hipster central and a cultural hub, shop, sit and sip surrounded by independent stores and eateries! From quirky cocktail shakes to colourful storefronts and graffiti that Banksy himself would be inspired by!
Dine & Drink in Bristol
Now you know this distinct district that makeup the heart of the city centre, let us help you in your decision to choose where to spend these precious hours with the stag group during your groom's last night of freedom!
Getting a venue to accept group bookings for over 8-10 people direct can be a struggle, which is why we include more than a few clubs to your package. Pre paid and food pre ordered, booking your Bottomless Dinner or meal in an Indian Curry House takes away all the stress from wandering the streets to find a large table during peak times!
However, we know after tiring yourselves out Axe Throwing or maybe you have some time to kill between your cheeky Life Drawing Class and your upcoming Bar Crawl, you may want some recommended places to stop by. Take a look at some of the venues in Bristol City Centre that we think your group may love!
The Burger Joint
Just a short walk from Park Street you will find this legendary burger bar. With over 12 years experience, The Burger Joint is rumoured to have the best burger in Bristol. Choosing between juicy steak burgers, to just as delicious veggie and vegan options may be a little easier than picking from the list of 29 toppings as you create your own custom burger!
Bristol & Bath Rum Distillery
If your groom-to-be is a rum, spirit and drinking kind of guy, than the Bristol & Bath Rum Distillery is a bar you are going to want to treat him to! Not only is the bar a spirit school and offer insane masterclasses, but they have 150 bottles of drink to enjoy. Set in a gorgeously designed industrial bar, this is next level drinking!
Oowee
On the other side of the river you will find this modern diner, where the food is beyond what you could desire! Dirty burgers and filthy fries have never sounded so good!
Top Trivia
Whilst there is not a lot know about the mysterious Banksy, one thing you can be sure of is that he was born and bread in Bristol. Add a walking tour of the art work to your Bristol stag to inject a little culture into your weekend away!
Accommodation & Stag Stays
We know how important getting your rest between fun filled days is and so we have a whole range of accommodation options available throughout Bristol, many just a short distance from the heart of the city centre!
To suit your groups budget and needs, as you build your stag package you will be able to choose from Best of Budget, 3 star and 4 star hotels, Luxury and more!
If you are looking for more of a private event, maybe a little outside of the city centre where the activities will come to you then why not choose one of our Party Houses? From hot tubs and a swimming pool to outdoor terraces, a party house will cater to all your needs. Bring the gorgeous nude life model to you as you gather the guys for a sophisticated Mobile Life Drawing Class, followed by a Private Chef!
Our Stag Do Bristol Experts
Freedom have been planning stag parties since 1996, meaning our team are experts at what we do. Taking away all the stress from organising, we are on hand to help you create a bespoke package that all the lads will love! Just give us a call on 01992 655 580 to chat now, or start building your package online.
FAQ
Frequently Asked Questions