Stag Party in Leeds
Leeds has more pubs, clubs and restaurants than you can shake a leg at. A renowned retail Mecca known by many as being the "Knightsbridge of the North". Whatever type of weekend you are looking for you!
Leeds stag night IDEAS
Trendy Bars, lads bars, cheap and cheerful bars all combined with Yorkshire Pudding and Yorkshire lassies…
stag weekend Leeds
heaven! Boys, Leeds hosts the lot along with one of the biggest student nurse populations in the country.
Gone are the flat caps, racing whippets and meat pies!
Money has been quite literally thrown at this proud Yorkshire city and signs of rejuvenation are evident in its buzzing, diverse and downright popular
stag nights Leeds
. On the very edge of the unmissable Yorkshire Dales, there's ample opportunity for some adrenaline-fuelled, fun
stag parties Leeds
.
You deserve
stag weekends Leeds
that hits the spot, that's just what we'll give you. Stacks to ensure that the
stag do Leeds
will have many memories of his last free weekend – although they may be slightly blurred by beer.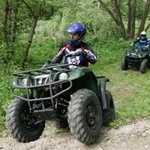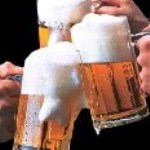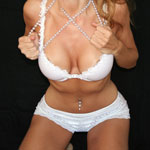 Stag parties in Leeds ACTIVITIES
Disappointment is not an option with our unrivalled choice of
Leeds stag activities
. Lots of ideas for a
stag party Leeds
.
Stag night in Leeds NIGHTS
There are 100 bars, 25 nightclubs and 75 restaurants all in the city centre for your
stag night Leeds
, that should guarantee to suit all tastes and all wallets and will be music to your ears for your
Leeds stag nights
.
Stag do in Leeds INFORMATION
A page of
Stag Do Information
, we hope it's helpful for your
stag do Leeds
.
Stag weekend in Leeds TRAVEL
We give you all the
travel to Leeds
top tips. Easy to get to your
stag weekend Leeds
.
Freedom organise Leeds stag party nights and stag do weekends
Freedom Stag Reviews
Leeds Stag Weekends

Reviews :


Steven

's review on

14 August 2015

Stag do leeds

Great weekend, organised down to a tee for 14 going away, everything went smoothly and the hotel and people were great. thanks freedom
Stag activities in Leeds
Nightclub
,
Bubble Football
Marcus

's review on

04 October 2014

Absolutely brilliant night - This service was extremely easy to book and fit 16 of us in with only a weeks notice. We chose the comedy night and it was absolutely fantastic, the only thing I could discredit was the seating at the venue which was a little tight but understandable for the amount of people there trying to accommodate but overall was a great experience and we're already thinking about booking again. Would definitely recommend this service to anyone looking for a great night. 10 out of 10 from me, thanks guys.
Stag activities in Leeds
Comedy Stag Night
Matt

's review on

10 May 2014

The package we got in Leeds was great for what we paid. Paintballing was good even though I did have to wear a pink tutu. Hotel was great for the price no having to share beds and we got a breakfast and a pint included free of charge. Gents club (Purple Door) was OK but Liberte (next door but one) was much better. Very easy to book and pay also very flexible with people dropping out.
Stag activities in Leeds
Gents Club
,
Delta Force
Pavels

's review on

09 November 2013

Booked stag night package for my mate. Everything was superb. Will definitely use this service again
Stag activities in Leeds
Gents Club
,
Steak and Strip
Geoff

's review on

21 June 2013

I have recently got back from a stag do in Leeds organised by Freedom Weekends. From the start the service was great. The quotes were over to us in minutes and we had links and descriptions for all of our activity options. Payment was made easy by their system which enables every individual to log on and make their own payment so the best man is not left with collecting the cash and worrying about cancellations.
Due to all the different locations we were travelling from on the Friday we decided to keep it simple, meet at the hotel and go to a local bar. The hotel was a budget choice and perfect for our needs. We had comfortable beds, decent showers and bathrooms and a lots of breakfast options.
Saturday morning was the day of the first lions test and we were then onto go-karting. The result in the rugby started off a great day and helped with any lingering 'tiredness'. As for the go-karting this was inside and at the biggest track I have ever been to and had tunnels and chicanes to negotiate. It was well run and organised and the bionus was that afterwards there was a bar!!
On Saturday evening we went to the Bierkeller. To be honest we are shattered and struggling with energy levels. However, as soon as the 'oompah' band came on they got everyone on their feet. This along with a couple of Stein was the perfect pick up we needed. Soon enough everyone was dancing on the benches. After the band was a dj playing your normal cheesy music. Memory is a bit hazy but I do remember Bon Jovi and Five!
We were a litle worried about the location as have heard stories about places not allowing groups of men in but this was not an issue as we had everything organised via Freedom Weekends. Would happily go back to Leeds again will definietly use Freedom Weekends.
Stag activities in Leeds
Go Karting Indoor
,
Nightclub
,
Bavarian Night
,
Gents Club
Mark

's review on

12 June 2010

Can I just say a big thank you to everyone who arranged my stag party. It was a fantastic stag weekend! The Karting was the best one I have ever been too and the hotel was brilliant.
Stag activities in Leeds