Stag Weekend Guide to Amsterdam
Top Amsterdam Stag Activities for 2023
Amsterdam Stag Do Guide
Some tourists think Amsterdam is a city of sin, but in truth, it is a city of freedom - John Green
Something of a right of passage, the infamous Red Light District is what you are more than likely thinking of when you think of Amsterdam, and we don't blame you. Strip clubs and stag activities in Amsterdam are usually centred around this area, but the wider city offers tons of potential for a legendary stag weekend.
Our team of stag and hen party experts have put together this guide to ensure booking your stag is stress free. Learn everything you need to know about the city in order to choose your stag do activities, along with the help of our team who are just a phone call away. Oh, and did we mention you get to take all the credit?
Why choose an Amsterdam Stag Weekend?
Late nights. Strip clubs. Beer tasting. Bar Crawls. Culture at it's finest. This city has and the ingredients for an epic stag party!
One of the easiest European destinations to get to, averaging an hour and a half flight, and a location that opens it's arms to groups, your Amsterdam stag do promises a weekend you won't want to remember!
Mixing the glory of this city, the endless canals and gorgeous architecture with the world famous red light district, live music venues or live sex shows for your last night of Freedom. There are two main districts to visit in Amsterdam, Leidseplein and Rembrandtplein, each offering something unique to your stag weekend. Read on to learn more about why Netherland's capital is considered the ultimate of all stag weekends!
Top 10 Amsterdam Stag Party Activities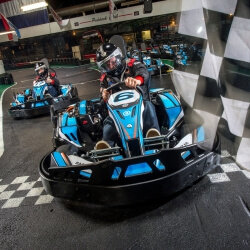 Get free reign of this fantastic track with our exclusive grand prix style activity! So get ready for a healthy dose of competition! Each member of the group will have a chance to test their limits on the training heat before turning their hands at outdoing everyone else in the race heats.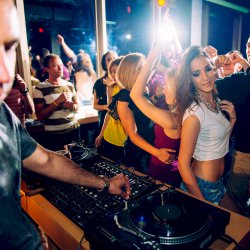 Let our guides take the stress and take you on a night you are sure to never forget in the best bars! Meet your guide in a central pub and start the night off with a shot in each of the 5 bars you'll visit during your bar crawl, before heading onto a nightclub where you will end your epic night out!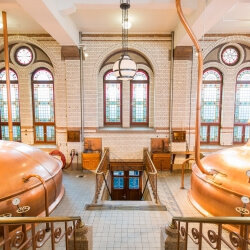 A bucket list staple and an Amsterdam stag do must, explore this Brewery Tour set at the Heineken Experience, home to one of the world's most loved beers! This self-guided, interactive tour will show you how the beer is made as well as history of the brand. You didn't think we would let you leave without sampling the beer did you? Each stag will get to enjoy two beers to start your day right!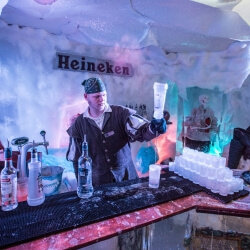 Visit the coolest bar in Amsterdam and enjoy a sensory experience like no other. Located in central Amsterdam, you can drink from of a glass made of ice in this bar carved from 60 tons of natural ice!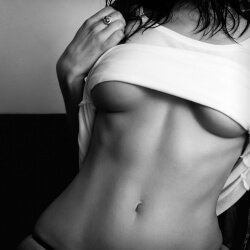 You're in the home of the red-light district, it was never in doubt that you are going to visit a Lap Club! We arrange guestlist entry and some of the sexiest girls in Amsterdam to provide the entertainment! Entry also includes a lap dance for each member of your group.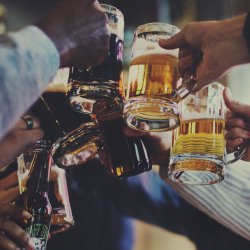 The perfect way to spend some quality time together, floating along Amsterdam's beautiful canals on your own private boat whilst enjoying a few drinks! Take in the sights of the city, known as the Venice of the north, from the canals aboard your private boat! One of the most popular activities in Amsterdam.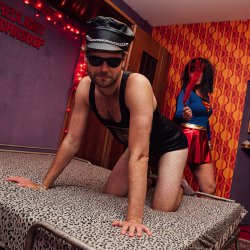 See and learn about Amsterdam's Red Light District... close up and from both sides of the window! With exclusive use of a former, working Red Light District brothel. Our professional photographer will be on hand to take pics as the stag poses in the window to lure in customers! There will be props, outfits, wigs and masks to dress up the stag!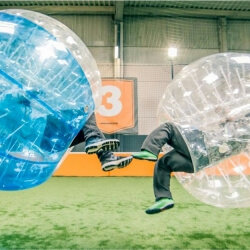 This is how it works... a twist of the game we all know and love, you'll be encased in a bubble, split into teams and provided with a referee (whom we feel extreme pity for, as we envisage some serious argy, bargy and copious amounts of cheating). Then let the games commence, winners take all!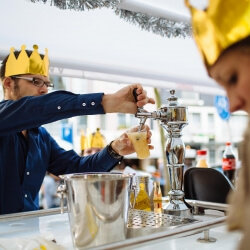 Gentlemen, may we present the greatest mode of transport ever devised, our Amsterdam Beer Bike! Enjoy Dutch beer and cycle around the outskirts of Amsterdam city centre. Cycling is thirsty work, so we are doing the responsible thing and ensuring your group stay hydrated with 20 litres of beer!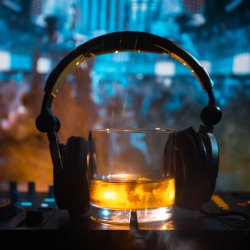 Fix up, look sharp and you're ready to go! Experience only the best nightlife Amsterdam has to offer. Party the night away in one of Amsterdam's top nightclubs from dusk until dawn with VIP guestlist entry!
Amsterdam - The City of Bikes!
Did you know that there are more than four times more bikes in Amsterdam than cars? Their love for cycling is only solidified on the facts that there are 1.2 million bikes in the city that only has 821,000 inhabitants!
Fun Fact!
Looking for your morning coffee and pastry? Don't ask for directions to the nearest Coffee Shops, instead ask for a 'koffiehuis'. Coffee shops in Amsterdam is instead the cannabis cafes the city is known for.
Stag Accommodation
With a city as vibrant and alive as Amsterdam, we honestly believe your accommodation will be a place to catch some z's between activities, and sleep off the drinks from the night before, but with every group wanting something different from their stag weekend, we want to ensure your package has everything you need. Which is why we offer a range of accommodation types for your Amsterdam stag do. To suit your wants, needs and budget, browse our range off group friendly hotels and accommodation here.
Our team will be happy to discuss options to suit your group, whether it is a budget friendly hostel or a luxury experience you are after. Just give us a call on 01992 655 580!
Tips and Tricks for Your Weekend
Remember the Groom!

Whilst it is fine to keep the details of the party a surprise for the stag, don't forget to consult him first to know his do's and don'ts for the weekend. It is his party after all!

Take advantage of your online event area!

Freedom offers full access to the event for all your stags, meaning your group can pay as you go, chip away at the stag's balance if you are dividing the amount, track attendance and view necessary documents!

Group chats are your best friend!

The chances are you don't know everyone who is attending the event, so making a group chat makes it so much easier to send out updates and reminders!
Where to eat in Amsterdam
There are two main elements to your stag weekend. Lots of booze, and great grub to keep your stags going through the weekend!
We always recommend pre booking your meals alongside your package to ensure entry for your group, as often finding tables over 6-8 people can be difficult, which is why we can include a Traditional Dutch Meal, a post activity Barbecue or even Steak and Strip, where your meal can be followed with a strip for the stag!
For those meals on the go, we have included a few recommendations below!
Cocos Outback
A popular stag choice in the heart of Amsterdam, Cocos Outback is the go to for a night of live sport, cocktails, craft beer, great food and all night clubbing! More than just an Aussie themed back, they offer tons to keep your stags entertained, from karaoke to pool and darts.
FEBO
Perfect for on the go snacks or a late night feast on the way back to your hotel, Febo is known across Amsterdam for serving their warm on-the-go food from vending machines across the city centre! Now, that's the definition of fast food.
Amsterdam Weather
Whilst Amsterdam is not particularly known for it's amazing weather, it does make a great all year round stag party destination!
With a similar weather pattern to the UK, the best months to head to the city are between June and August if the sunshine is what you are after - just remember this is also peak tourist season.
Spring and Autumn months are going to be the best if you want to avoid the rain of Winter and the bustle of tourists that flock here every Summer and price increases that go with it. In our opinion, the Spring tulips and Autumn cosy nights make for a much better backdrop! With highs of between 15 and 20, your group can still get out and about for plenty of stag activities in Amsterdam!
FAQ
Frequently Asked Questions