Stag Weekend Guide to Birmingham
Top Birmingham Stag Activities for 2023
Why choose a Birmingham stag weekend?
With a huge nightlife scene and endless potential for memory making, there is no wonder why Britain's second largest city is so popular for hen and stag groups up and down the country!
Whilst Birmingham may be one of four cities with the name in the world, this English treasure is utterly unique! With humans being attracted to this area ever since the Stone Age, crowds flock to Birmingham in the twenty-first century for cool bars and clubs, great food and an even better night out.
With many areas in the city centre being renovated into paradise developments, this constantly evolving diverse city offers a huge range of stag activities. Whether you fancy challenging the lads to a twist on the classic game of footie with Bubble Football and Shock Football always proving to be a great start to the weekend, or your groom-to-be wants a boozy city break, Birmingham has you sorted! Enjoy a guided bar crawl with Bar Crawl Babes to follow your Bottomless Dinner!
Boasting many districts to discover, you can be sure you will not be short of things to do with this Brummie backdrop to your weekend away!
Fun Facts!
Did you know JRR Tolkien wrote the Lord of the Rings whilst in Birmingham? If your stag is a literary fan or just a lover of the epic fantasy saga, why not book onto one of the local tours where you will get to see sights such as Birmingham University's Chamberlain Tower which is said to be the inspiration for the terrifying Eye of Sauron?
Top 10 Birmingham Stag Do Activities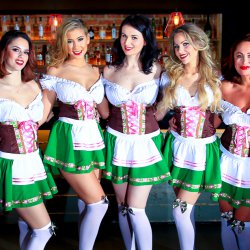 Get a tour of the town the right way! With Birmingham Bar Crawl Babes we have some gorgeous ladies in sexy German beer maid outfits ready and waiting to ensure your event goes off without a hitch. Armed with local knowledge, free shots at the first venue and games and challenges along the way, this bestselling stag activity is a must!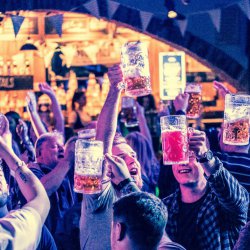 A beer swilling, beer drinking, beer appreciation night out! With the resident Oompah band and DJ taking you to the early hours of the morning, you will be waited on by staff in regional Bavarian dress. An excellent atmosphere brings a true piece of Bavaria to the heart of Birmingham.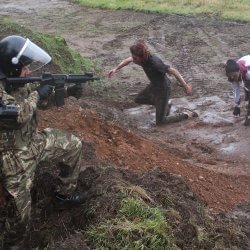 An immersive experience unlike anything you have been a part of before, this Zombie Bootcamp will put your group through intensive training with riot shields, batons and rifles alongside the last few remaining soldiers surviving a zombie apocalypse!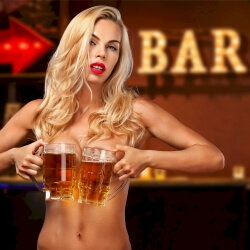 Don't overcomplicate things. After an adventurous day out doing adrenaline fuelled activities, your lads are doing to need two things. Great great and club entry. Dinner and strip combines the two, following your two-course meal with VIP entry into a central Gents club!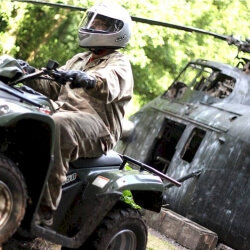 A winning lads action combination of Woodland Rangers includes the classic Paintball and Quads for the perfect stag activity!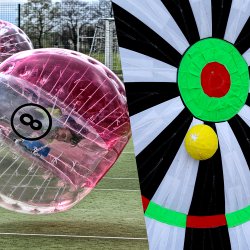 Why choose when you can have the ultimate stag day out with this Birmingham MegaMix! Pick 2 from our range of classic stag activities, Bubble Football, Combat Archery, Footdarts, Dodgeball, Shock Football, Beer Goggle Football and School Sports Day.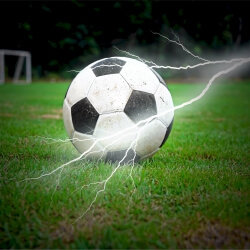 Now instinct will have you handing out shocks as if you're Thor. But remember, everyone gets a go, so expect payback to be swift. Trust us we've seen even the hardest, biggest guys crumple when through on goal.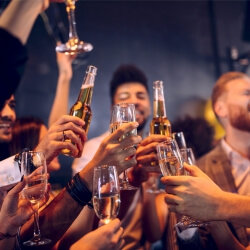 Experience luxury with guestlist entry and your own exclusive area in a central club. Party like the stars with a drinks package served by your hostess for the evening!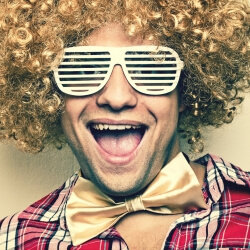 Top local comedians are ready with their jokes, gags and one-liners. It's time for a proper laugh on your Birmingham stag do. You'll be entertained by four of the best before the party carries on with the after-show party with DJ and guest list clubbing until 2am!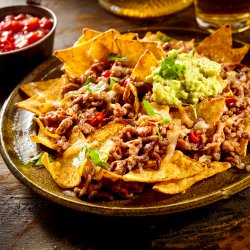 Test your taste buds with the heat of authentic Mexican food. Your Birmingham stag do temperatures are all set to rise. Whether you are after a 2-course meal or a 3-course meal to get you ready for the night ahead, we have got you covered!
Why Choose Freedom?
With over 25 years' experience in creating bespoke stag and hen parties across the UK and Europe, and an incredibly passionate team to ensure a hassle-free party planning experience, we know we are the best in the business!
Our stag experts are on hand 6 days a week to help plan your ultimate stag do!
Once you have chosen from our extensive range of stag do activities in Birmingham, a low £35 deposit is required to secure your booking, and our team take it from there! We do the work, and you get to take all the credit - what could be better?
The lads pay us direct, cutting you out as the middleman. Just track attendance and due dates through your online event area, sit back and get ready for your epic stag do in Birmingham!
Stag Friendly Accommodation
In a city as vibrant and full of adventure as Birmingham, we are sure your accommodation will be just a place to rest your head after a heavy night on the town. That doesn't mean you have to compromise on the groom-to-be's wants for his last night of freedom!
From budget to luxury hotels in city centre locations and just walking distance to some of the best bars and clubs in the city, to unique Party House stays, browse our full range of accommodation options here for your Birmingham stag weekend.
Not sure what to choose? No worries! Just give out team a call to chat through what the best options would be for your group on 01992 655 580!
Birmingham Travel Guide
Where to head on your stag weekend?
Broad Street
The best party scene in the whole of Birmingham, Broad Street offers an unforgettable stag experience! With thirteen-hundred metres of top late-night bars, pubs and clubs to check out, this infamous street is sure to be the centre of your weekend away!
Beer aplenty and incredible food, O'Neill's in Broad Street is must-visit during your stay in the city, boasting a relaxed dining opportunity between your activates! For a Brummie stop off, check out Felson's to catch the latest match whilst chugging beers over pool tables and games of shuffleboard!
The Jewellery Quarter
A historic district and one of great renowned for its association with jewellery and metalworking, The Jewellery Quarter is the place to head for a late-night venue and to experience some of Birmingham's quirky bars for the perfect stag!
Getting Around
As with many up-and-coming European cities, Birmingham has a great public transport system, enabling locals and tourists to get around the city with ease. Getting your mates from activity to activity will be easily down with the city Trams running through the city centre. Easy, convenient and environmentally friendly!
Local taxis and Ubers are easily accessible for any activities a little further afield, but with accommodation being central, along with much nightlife, bars and clubs all being within walking distance!
Stag Tips!
Talk to the groom-to-be! Whilst many groups like to keep the details of the stag weekend a secret, there is no harm chatting to the stag before booking anything to ensure the party you are planning not only exceeds his expectations, but abides by any dos and don'ts also.
Take advantage of your online event area! Once you have booked with Freedom you will be able to log into an event area just for you. This isn't there just to see the details of your upcoming stag weekend, but also to help you track attendance, view essential documents and to allow your attendees to make payments against their name.
Group chats will be your best friend! Before the stag night is even booked, make a group chat. It is essential in planning, giving you once place to store all details from the attendees, share updates and chase anything outstanding
Nightlife in Birmingham
Did you know when you book accommodation through Freedom, we give your group complimentary nightclub entry to some of the most popular clubs in Birmingham?
Let's get the party started!
Reserving tables and booking drinks packages ahead of time is always recommended, for it can be hard to find availability on the day for groups of over 6-8, which is why we can arrange nightlife for you. Start building your package now and browse out nightlife activities including Bar Crawl, Nightclub VIP, Drinks Package, Bierkeller, VIP Retro Night and more!
You will notice most of the crowds flocking to Broad Street and The Jewellery Quarter to get the best nightlife Birmingham has to offer, but for when you have some time to kill or are looking for recommendations, we have included some of the top city venues for you and your mates to check out!
PST
For live music and ultimate laid back and chilled vibes, head to PST! Not easy to miss for it's bright graffitied exterior, this club offers 3 rooms of awesome music and a outdoor rooftop terrace where your mates can enjoy nights of dub, jungle and reggae.
The Institute
What was once a 1900's chapel is now an iconic rave scene and considered clubbing royalty! Picture this... a completely unique venue, dancing until early hour, surrounded by thousands of like-minded party goers. Nights out don't get any better than this!
Famous Faces from Birmingham
Proud brummies and carrying the local legacy with them, many famous faces actually originate from the West Midlands city of Birmingham!
From Top Gear's Richard Hammond to music legends Black Sabbath, football icon Daniel Sturridge to award winning comedian Lenny Henry.
You may also find a few familiar locations as the city is used as the backdrop to the popular TV show, Peaky Blinders!
FAQ
Frequently Asked Questions