Stag Weekend Guide to Birmingham
Top Birmingham Stag Activities for 2023
Stag Do Accommodation Birmingham
Budget and location are always the two most important considerations when deciding on where to stay on your Birmingham stag weekends. Freedom have developed long term relationships with hotels, stag party apartments, houses to rent and party pads since 1996. We've done our research, tried and tested most accommodation options for Birmingham stag hotels, to ensure they are stag friendly for your city break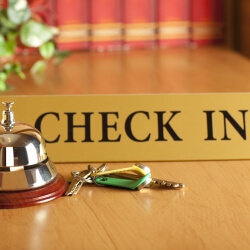 Best on Budget
Bags of choice from Travelodge, Ibis and independent guest houses. We can help you save money for the beer kitty with our Birmingham stag accommodation.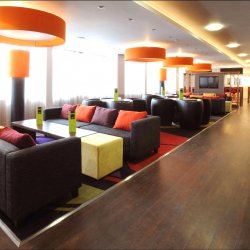 3 Star Hotels
Excellent locations, giving you great access to everything that Birmingham has to offer. Late bars, breakfast included and en-suite rooms this selection of hotels including Holiday Inn Express and Hampton are high contender when planning your Birmingham weekend.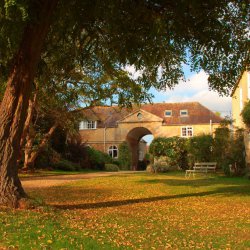 Party Houses
Go for the relaxed vibe, with your own private house sleeping your whole group with great facilities including games rooms, hot tubs, BBQ alfresco dining and a cosy country pub nearby.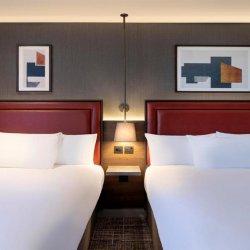 Luxury 4 Star
Upgrade your stag do Birmingham accommodation for an unforgettable weekend. We've gone all out and have sourced high standard 4 star hotels a short walk from Broad Street in Birmingham City Centre. Hotels with a fully stocked bar that cater for for both a stag and hen weekend.
Stag Party Houses West Midlands
The discerning stag groups are choosing to host their last nights of Freedom in their very own private retreats. Time away with the lads is a major step up in quality when you rent one of our stag do houses.
If you have been given the task of planning a great place for the stag weekend, but don't have a venue to host it, then there is nothing to compare with renting a stag party house near Birmingham. Gather the guys to stay at our amazing array of houses, featuring games rooms in breath-taking countryside, with local gastro pub and west country games stag activities. Stag do houses with games rooms, quite often have pool tables, dart boards, table tennis and even poker and roulette.
We are finding more sophisticated stags are focusing exclusively on the groom with a chilled-out country retreat, from traditional farmhouses to grand mansions with spas and cinema rooms.
Freedom have scoured the country and done all the leg work for you, guaranteeing the grooms last retreat as a single man, is one to remember.
Sleeps 24 - 10 bedrooms + 8 bathrooms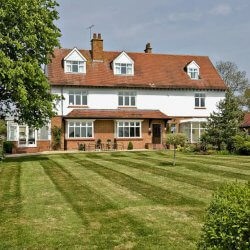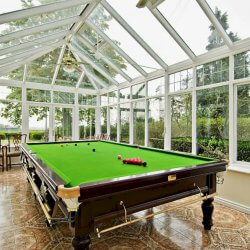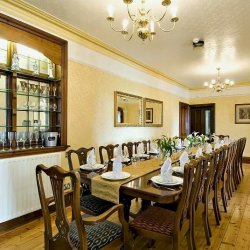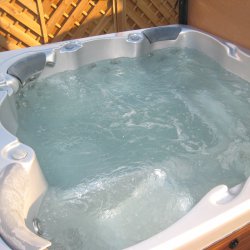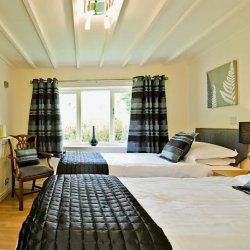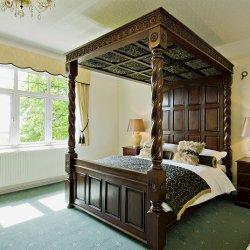 This large Edwardian, country, house offers you spacious accommodation, sumptuous receptions rooms and who's up for a game of snooker?
Birmingham Stag Planning?
Birmingham Travel Plans
Birmingham is situated at the heart of the West Midlands, making it perfectly placed for travelling and so perfectly placed to host your Birmingham stag nights.
You've various options for your stag weekend Birmingham; it could well be flying or rail that appeal to you and your fellow stag group. So, we've a few handy hints to consider when planning your journey.
Birmingham International Airport
BHX is the U.K.s sixth largest airport. Nine million passengers passed through its 2 terminals last year. Over 50 airlines, including a lot of the bargain airlines, operate from here going to more than 100 destinations.
There are 12 departures per day to Glasgow and Edinburgh. Adjacent is Birmingham International Rail Station, so it's quick and efficient for you stag party Birmingham boys to get into the city centre.
The flight time to Newcastle is 1 hour, to Dublin 1 hour 5 mins, to Glasgow 1 hour 20 mins and to Isle of Man just 55 minutes.
Birmingham New Street Station
First opened in 1854 and entirely rebuilt in 1967. This busy station serves over 31 million passengers every year. Its walking distance to the right hotel or there's a taxi rank immediately outside, the nearest bus stop is Smallbrook Queensway, just 1 minute walk and its 10 – 15 minutes from the airport.
Your journey from London would take 1 hour and 30 minutes and from Edinburgh 4 hours 15 minutes. Let the train take the strain.
Birmingham by Car
You and your Birmingham stag party may well decide that taking the car is the best option. If so use the M1 from London, the M5 from Bristol and M6 via M74 from Glasgow.
To be extra helpful we've even worked out the following approximate mileage and travelling time for your Birmingham stag weekends:
Bournemouth (161 miles) - 3 hours 10 minutes
Brighton (169 miles) - 3 hours 6 minutes
Bristol (91 miles) - 1 hour 38 minutes
Cambridge (100 miles) - 1 hour 57 minutes
Edinburgh (292 miles) - 5 hours 18 minutes
Glasgow (290 miles) - 4 hours 56 minutes
Leeds (118 miles) - 2 hours 11 minutes
London (119 miles) - 2 hours 31 minutes
Manchester (84 miles) - 1 hour 46 minutes
Newcastle (207 miles) - 3 hours 45 minutes
Norwich (159 miles) - 3 hours 21 minutes
Nottingham (53 miles) - 1 hour 12 minutes
A word of warning: don't get hopelessly lost at Spaghetti Junction, the U.K.s biggest and most daunting of motorway junctions.
Taxis are plentiful, so it will be easy to leave your car at the hotel and not use it again until time to leave.
Travelling by Limo is fun, all in together, have a beer on the way, music on loud and feel like celebs, this could certainly be an option for your stag nights in Birmingham.
FAQ
Frequently Asked Questions
How do you make a stag do special?
Go for the hassle-free option, don't waste hours planning, only to end up with a full-time job sorting out payments from guys you might not know to suppliers you have never used before. That's our job, you simply pick the best activities / accommodation and leave us to get it sorted. Then sit back and take all the credit.