Stag Weekend Guide to Birmingham
Top Birmingham Stag Activities for 2023
Stag Do in Birmingham
It's just a few suggestions to get you thinking and show you what's on offer.
We know that beer will register in there somewhere, but we have a few other suggestions that could be both fun and interesting for your stag groups.
Birmingham Sport
You are completely spoilt for choice on the sporting front. There are three major football clubs in this area, Birmingham City, Aston Villa and West Bromwich Albion, otherwise known as Blues, Villans and Baggies.
If the gentleman's game, cricket, is your bag again you'll be spoilt. You could be treated to a Test match at Edgbaston or county matches at the Warwickshire ground.
The famous Belfry offers a top class course for stag weekends and should provide a tough challenge.
Birmingham Unique Stag Activities
Calling all chocoholics! Cadbury World must be on your list epic stag things to do. Your self-indulgence is well earned and here you can indulge your senses at this multi-media chocolate experience. On offer is a combination of history, fantasy and fun, oh yes and they give you chocolate on the way around and invite you to a taster session.
If you time your visit right you could experience the ultimate in boys toys: The Motor Show at the National Exhibition Centre. The NEC is officially the busiest in Europe with more than 180 exhibitions each year for 4 million visitors.
For something a little different Birmingham stag parties could book onto 'The More Canals than Venice Walk', it lasts just an hour and promises you show you all there is to see of the waterways of Birmingham and the setting of Peaky Blinders.
If that's too sedate how about a trip out to Drayton Manor Theme Park? There's 280 acres of the biggest wettest and scariest rides in the West Midlands, including Europe's only stand-up roller coaster.
The National Sea Life Centre is the U.K's first and largest inland Sea Life centre and invites you to explore the depths with over 60 displays of marine life. We're talking sharks, turtles, rays, octopus and more, much more. 3,000 creatures and the world's first 360-degree transparent underwater tunnel, allowing you to stand suspended mid-ocean.
A different spectrum of the animal kingdom is waiting for you at the West Midland Safari Park. You can self-drive through the park or book onto an organised tour. You should be on the look out for the rare white lion and track down elephant, rhino, tiger and many more.
Birmingham Culture
For those culture vultures amongst your stag party in Birmingham you won't and can't be disappointed. The Barber Institute of Fine Arts is located on the Birmingham University campus. Here you will find works from Gainsborough, Monet, Turner, Renoir just to name a few.
The Birmingham Museum and Art Gallery houses a collection of the world's finest collections of Pre-Raphaelite art in the most beautiful of buildings.
For theatre life you could pay a visit to the Birmingham Hippodrome or see what's showing at the Alexandra.
If music is your thing you could be tempted along to Symphony Hall, which is home to the City of Birmingham Symphony Orchestra.
Sometimes you stag party Birmingham boys require just a little chill out time, if that's the case let us make a few recommendations. The Botanical Gardens or home to BBC Gardener's World Kings Heath Park could provide the answer.
Places to visit
Victoria Square hosts one of the largest fountains in Europe, with a flow of 3,000 gallons per minute. It's officially known as "The River", but nicknamed locally as "The Floozie in the Jacuzzi".
Broad Street is the home of late night bars, live music and lots of quality accommodation. It's the perfect base for your stag group to get the most out of your weekend.
Temple Street in the city centre has quality restaurants at either end including the Ivy and Tim Hortons for lunch or head to the Flight Club for a game of interactive darts and pub grub.
For the perfect pint of beer. The Anchor Inn has been voted Pub of year three times by members of the Birmingham branch of CAMPRA. It's only a few minutes walk from the city centre and holds regular beer festivals and themed beer weekends.
Top Birmingham Stag Do Activities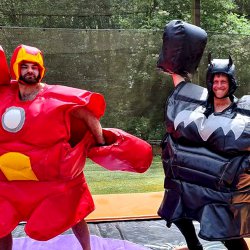 Compete in this hilarious set of gladiator style games in our appropriately named Inflatable Games in Birmingham. This really is a laugh out loud It's a Knockout style activity where you will compete against your friends in up to 8 wacky games!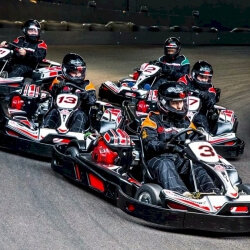 Ever fancied yourself as a bit of a Lewis Hamilton? Well here's your chance to prove it and show off those driving skills....or not!. Karting is genuinely a stag do classic! When you arrive at this awesome Birmingham indoor track with flyover.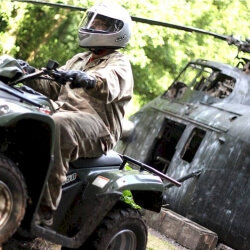 A winning lads action combination of Woodland Rangers includes the classic Paintball and Quads for the perfect stag activity!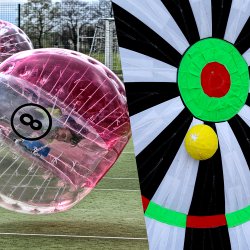 Why choose when you can have the ultimate stag day out with this Birmingham MegaMix! Pick 2 from our range of classic stag activities, Bubble Football, Combat Archery, Footdarts, Dodgeball, Shock Football, Beer Goggle Football and School Sports Day.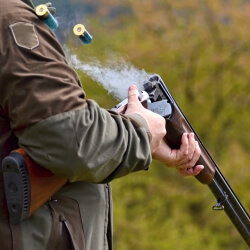 No-one has ever missed them all...but there is always a first! Instructors will give you advice and can help even the lamest of shots hit the target! And the feeling when you watch your first clay break into hundreds of pieces is awesome!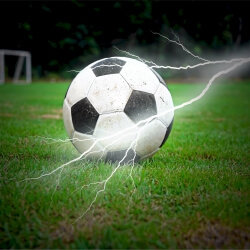 Now instinct will have you handing out shocks as if you're Thor. But remember, everyone gets a go, so expect payback to be swift. Trust us we've seen even the hardest, biggest guys crumple when through on goal.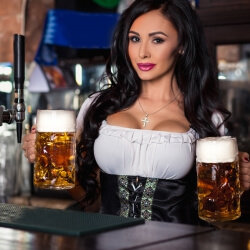 Get the stag group ready for the night ahead with beer, girls and plenty of banter in Birmingham. You'll visit a selection of traditional pubs and trendy bars, with our local beer babes organising stag games.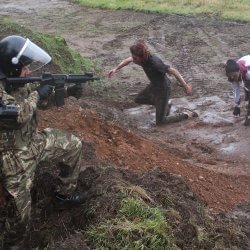 An immersive experience unlike anything you have been a part of before, this Zombie Bootcamp will put your group through intensive training with riot shields, batons and rifles alongside the last few remaining soldiers surviving a zombie apocalypse!
Stag Company Planning?
FAQ
Frequently Asked Questions
How do you make a stag do special?
Go for the hassle-free option, don't waste hours planning, only to end up with a full-time job sorting out payments from guys you might not know to suppliers you have never used before. That's our job, you simply pick the best activities / accommodation and leave us to get it sorted. Then sit back and take all the credit.