How to Book
Get Planning
Choose great Activities, Nightlife, Accommodation in superb destinations across UK and Europe.
Get Booking
Pay a £35 deposit to secure your weekend in a few simple clicks.
Get Inviting
Invite your mates to pay their deposit and balances individually through our online payments.
Get Going
Receive your weekend itinerary, pack your bags and enjoy the Stag weekend!
Clear, Simple Pricing
Dedicated Account Manager
Full Financial Protection
Stag Guide
Top Stag Activities for 2023
Find stag do activities near me
Freedom stag do activity centres are all over the UK and Europe. In the UK we have thousands of tried and tested activity suppliers, either city centre or within easy travelling distance of the most popular stag do cities.
City centre - venues include the trendy bars, buzzing nightclubs, atmospheric restaurants and activity choices like Escape rooms, Sports Bars, and Beer Kellers.
Stag activity centres - each city has its own impressive selection of stag do activities on the doorstep. Ranging from the classic crowd-pleasers of paintball and Karting to the ever-expanding listing of stag action packed day activities.
Alternative Stag Do Ideas
Your groom is a trend setter and isn't interested in the typical stag activity stuff. The bar is high and the challenge has been set to organise a truly original stag weekend. So if you're the bestman looking for stress-free alternative stag day activities, put the kettle on and read up on the ever-expanding list of unusual stag ideas: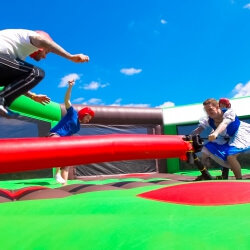 If you can describe your stag as a bit wacky, crazy, nutty or zany then how about duelling in inflatable Vicky Pollard suits in Bristol. Throw yourself down a huge fast slide trying to grab as many chickens as you can in Barcelona. Or ride the sheep rodeo in Cardiff!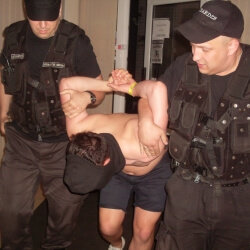 Stitch up your friend as we arrange for some intimidating locals in Amsterdam, Budapest, Prague or Riga to arrest your stag. He's in for a shock when the blindfold and handcuffs are removed.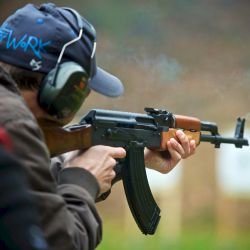 Add some serious badass competitive shooting to your stag weekend in Budapest, Krakow, Prague, Riga and Sofia.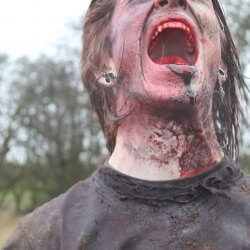 A fully immersive combat mission to wipe out the hordes of Zombie flesh eaters. After basic training you will be aired with rifles, riot shields and batons to ensure stag lives to fight another day (or attend his wedding).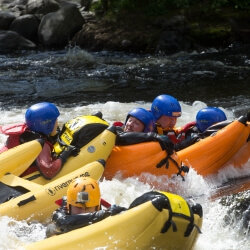 White water single person rafts give you a white-knuckle ride. Take on the rapids, only adrenaline junkies need apply.
t's like driving a car with no brakes or flying a helicopter 10 inches off the ground. Not easy to get the hang off, but once you've conquered the combination of balance, judgement and anticipation then they are a blast.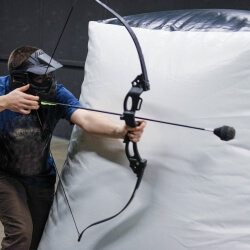 Combat archery sounds insane, these specially designed arrows bounce off you without leaving a mark. But the adrenaline rush of being fired at is certainly unique.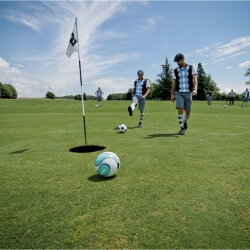 Combining the most popular sports for stags this round will provide the talking points for the round of drink on the stag night.
Next top 10 stag activity choices:
Clay Pigeon Shooting
Quad Biking
Go Karting
Whisky Tasting
Five a Side Football
Rock Climbing
Beer Bike
Bar Crawls
Nightclub Entry
Classic Stag Paintball
Cheap stag do ideas
When planning a stag party, it's important to ensure your plans don't exclude the stags mates by wallet size. Always include a few cheaper stag activities, then Joe with his new house purchase and pregnant wife can choose to come to part of the weekend without losing face. Here are some ideas that should be part of any perfectly formed stag do: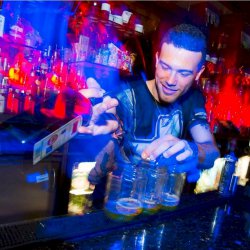 Assuming you are travelling to pastures new or going abroad, a guided bar tour by a sexy gorgeous local lass will ensure you know the lay of the land to the best bars on your big night (even if you are wearing fancy dress).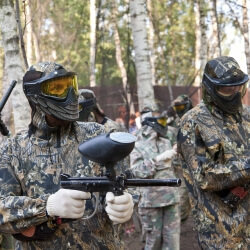 Yeah we all know that extra paintballs can be added on the day, but this puts the control in the hands of your friends. Not everyone needs to be trigger happy Rambo, a stealth-mode sniper can be just as effective.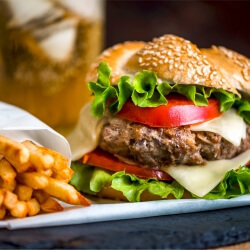 An army marches on its stomach and your stags have got to eat. Freedom can organise group table reservations, with two course meals in city centre hot spot restaurants.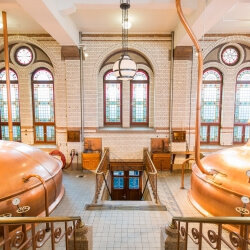 Kill two birds with one stone, a stag experience and quality drink time on the big weekend.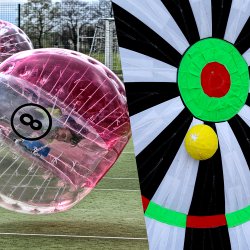 Our megamix (2 activities) and tregamix (3 activities) can literally save you £30 on booking sperate activities. And you get to choose from Bubble Football, Foot Darts, Combat Archery, Dodgeball, Disco Dodgeball, Beer Google Football and School Sports Day.
Stag do ideas for small groups
The average stag do is 15 guys, but we get a lot of smaller stag groups enquiring. Lets face it, close mates heading out to celebrate can have just as much fun and remember even if the activity has a minimum group size you can always cover the cost. Our best weekend stag do ideas for small groups include:
Designed for 6-10 people, you can spend a very entertaining afternoon, solving the riddles and beating the traps to free your groom.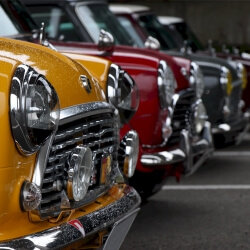 Explore London in vintage Mini Coopers or rally Trabants in Eastern Europe. In groups of 3 per car you'll attract a lot of attention on the way.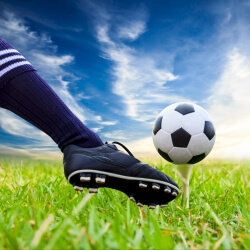 In teams as small as 4 players you get the benefit of two sports in one. It's competitive, with holes for weakest foot, nearest the pin holes, longest drive and back-heel putt.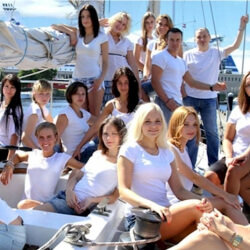 Boat trip in the Mediterranean can host over 100 people each time. So you will be raving with like minded people and a lot of hen parties as the DJ rocks the boat.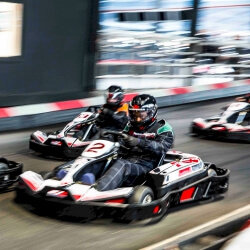 Join the open race day and compete against other petrolheads. The Grand Prix and Endurance events are extended time slots and allow smaller stag groups to become constructors teams. Finishing top of the podium is a team effort and has the advantage that you all win.
FAQ
Frequently Asked Questions