What started as a small finishing village in the 18th century has grown to be one of the largest party cities of the 21st century, Brighton and Hove has proven itself to me one of the most popular hen and stag party backdrops, and for good reason! Bursting with tons of stag do activities, from classic Bubble Football and Paintball to the more distinct Ghost Tours and Water Sports, a Brighton stag party truly does have something for everyone!
Dubbed 'London by the sea', you can be sure to find a whole range of accommodation options for your group in the city centre, with many offering leisure facilities and happy to host large groups.
Whether you are the groom-to-be or planning on his behalf, this guide has been put together by our stag party experts to take you through everything this fun-loving city has to offer!
Brighton's Best Stag Party Experts
With over 25 years of planning Brighton stag parties, we here at Freedom have proved ourselves to be the best in the business! Our party experts are on hand 6 days a week to help you put together your perfect stag party package, chat through the best stag do activities for you and work towards your budget.
Making this a stress-free experience with a low £35 deposit to make your booking and an online payment system where the lads pay us direct, your mates get the best time, and you get to take all the credit!
Speak to one of our experts today on 01992 655 580
Fun Fact!
Did you know that Brighton is home to both Britain's oldest cinema and the world's oldest aquarium? Both dating back to mid-1800's and still standing as proud landmarks to the city today, both make great stops during your visit!
Brighton Guide
Nightlife
If you are looking for a great night out for your upcoming stag party, there is no place better to head than Brighton is the destination for you! Known for late nights out and wildly unique venues, there is something for everyone. When the sun sets of its glorious beach, you don't have to wander far to find your venue for the night!
Along the seafront you will find Concorde 2, a renowned and completely unique live music venue. It would be easy to wander on past this rather understated historic venue without knowing what was hidden inside. If live DJ sets and gigs are a little much for your groom to be, then we recommend No.32 for you! With more of a relaxed vibe and a rooftop bar, this lavish venue is great for a cocktail or two to start your night! Located in Brighton's glamorous Duke Street, you will not be short of bars to head onto.
Shopping
A bucket list must for your visit to Brighton is not just the beach, but the shops and great food stop offs that lie back from the seafront.
The Brighton Lanes
A breath of fresh air and a completely unique experience, Brighton's Lanes are infamous for both independent shops and designer retailers, but more than this it will be urban artwork scattering the historic narrow streets that will entice you down the maze of retail therapy and eateries!
Churchill Square Shopping
Brighton's main shopping district, you will find many big-name brands amongst the high street retailers, making this the perfect destination to kill a few hours between your Brighton stag activities!
Landmarks
See all that the city has to offer during you stag do Brighton and visit some of the most popular places of interest the area is known for.
From the infamous Brighton Pier, the only town in Britain with a Grade 1 listed pier, and Asian inspired Royal Pavilion.
Trending Stag Activities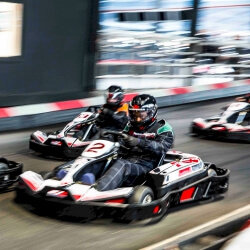 Who will take the chequered flag in this duration style race off. 200cc petrol karts, 450m track, top speed: 40mph and 13 corners. Go Karting Indoor in Brighton offers amazing racing with fast straights, chicanes, and a unique Monaco style tunnel, all on the sunny south coast!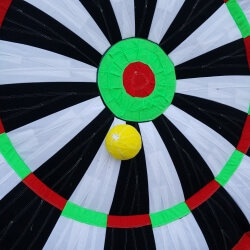 Can't decide what to do? Make your own Stag weekend combo event choosing 2 from 7 of our bestselling activities with this Megamix in Brighton. Choose from Bubble Football, Combat Archery, Footdarts, Dodgeball, Shock Football, Beer Goggle Football, and School Sports Day.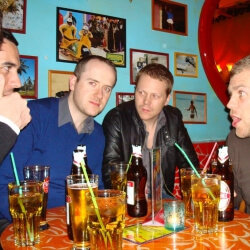 A sightseeing tour where you see all the best bars in the city, your Brighton stag do is looking more and more like a messy one. Does this count as being cultural? Party like a VIP with guest list entry to 3 to 4 bars and entry to top club!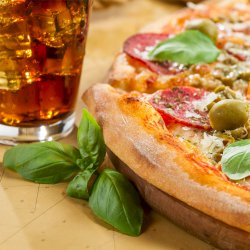 Feeling hungry? Ready for some fizz? Brighton Bottomless Pizza is the fabulous choice for your stag night as you indulge in unlimited pizza AND unlimited prosecco, beer or mocktails, yes you read that right... unlimited, don't you just love that word.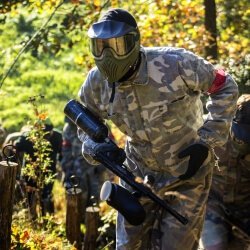 Camouflage, stealth and of course a vicious streak are a must for victory. Paintball offers you Bristol stag night boys the unrivalled opportunity to 'get' the stag, oh yes and he makes a better target wearing a bright pink tutu! With 300 paintballs and 7 game zones included, this is sure to be the ultimate lads day out!
Throw it back to your glory days as you take on our sports challenges from the past, from sack races to space hoppers! Choose your team and pick your weapon, spoon, sack or tug of war, and get ready for a day of hilarious nostalgia.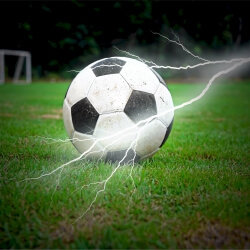 Brighton Electric Football is the cruel and ingenious event which is fast becoming one of the most popular for stag parties! With your shock device connected to remotes on the side of the pitch, everyone will take a turn controlling the remotes which can deliver shocks to anyone at anytime!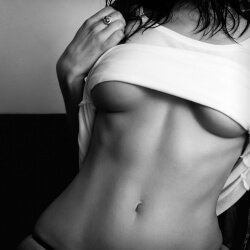 With entry to a top Lap Club for you all arranged, you get to sit back and watch as the stag gets the special treatment. Whilst you all get free entry, a shot on arrival and 20% discount on bottles including mixers, the groom-to-be will have an on-stage dance with 2 gorgeous dancers!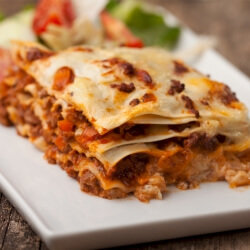 We've lined up a delicious 2 course meal for your group in a city centre restaurant. Menus are seasonal and offer a huge range of dishes for meat eaters and vegetarians alike, so nobody needs to go hungry. Of course, no meal should go unaccompanied, so we've included a glass of beer or wine to enjoy with your food.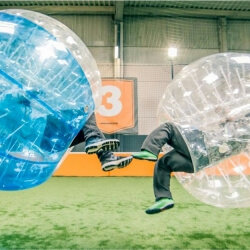 Adding a hilarious twist to the much-loved game of footie, we give you Bubble Football. No matter the skill level of your group for this will not be like any other challenge you have taken on before, as you step into an inflatable suit and bounce, barge and dodge your way to victory.
Getting Around
For much of your time in Brighton you will find that no more than a short walk or taxi ride will be needed to get your group around. With most hotel options being city centre and therefore within walking distance to activities in Brighton and landmarks, it explains why so many hen and stag groups flock here for party season!
Accommodation & Stag Stays in Brighton
Make the most of your excuse to celebrate by turning your party in a full stag weekend but booking city centre accommodation as part of your stag package!
Whilst we believe your accommodation will be a place to sleep off the drinks from the night before, with a great range of options for your group there is something to suit all of your wants, needs and budgets for a group friendly stay in Brighton.
Whether you would like a luxury experience to suit your fun filled stag do in Brighton, or a budget hotel so you can spend more of your balance on a cheeky Nude Life Drawing class or Paintballing with your friends.
Not sure what to pick? Just give our team a call on 01992 655 580 to chat through your options!
When to Book your Brighton Stag
Much like the rest of England, if sunshine is what you are after then June-August will be the best time to book if you don't mind this being peak tourist season. Whilst the bustling streets add the vibrant atmosphere, the crowds are balanced out by the events that are hosted throughout the summer season.
Foodies Festival
Like Brighton did not already hold home to some of the most incredible and unique eateries in the UK, in late April and Early May the city will be taken over by one of the biggest food festivals. As well as live music, you will be able to watch world famous chefs do their thing and enjoy an awesome range of pop-up food bars and street food for your group to indulge at during your visit!
Brighton Pride
One of the most open and welcoming communities, the Brighton Pride is one of the biggest LGBTQ+ festivals in the country. Whether you are there to join in or to celebrate as an ally, Pride can play a huge part in your Brighton stag weekend. Expect colour, lavish outfits and huge crowds!
FAQ
Frequently Asked Questions