Stag Weekend Guide to Krakow
Top Krakow Stag Activities for 2023
Krakow Stag Do Guide
Did you know that Krakow has one of the highest densities of bars and clubs than anywhere else is the world? For a city where everything is within walking distance, that is definitely saying something!
Whilst the city may no longer be the capital of Poland, there is no doubt it is one of the party capital cities of Europe. Boasting cheap booze and gorgeous women as well the centuries of history that makes it completely unique, your stag group will not be short of ways to spend your weekend in Krakow. Amongst the cobbled streets and medieval market square, there is plenty of history, the best bars and great range of live music and strip club venues to be discovered.
Taking on the task of organising a stag night can be a daunting challenge, but with our handy guide and our team of event experts on hand to help every step of the way as you build your package, you get to enjoy the process whilst we do the work for you!
Krakow is a Popular Stag Destination
Similar to the likes of Amsterdam and Hamburg, Krakow lives up to its reputation of being a renowned stag do destination but is utterly unique, for its huge range of daytime activities and incredible nightlife makes the Polish city stand out amongst the rest!
A Krakow stag weekend promises a weekend like no other. Whether you are looking for sightseeing, museums and a few beers or a wild night that will take you from bars and clubs to the early hours, the buzzing atmosphere in this amazing city boasts an experience that your stag groups will be thankful for! Guaranteed cheap drinks and adrenaline pumping activities, you can build you Krakow stag weekend package online now to include city centre accommodation, clubs, guided bar crawl and sexy stripper to start your final weekend of freedom the right way!
Our Krakow Stag Experts
With over 25 years of planning hen and stag weekends in the UK and Europe, we here at Freedom have proved ourselves to be the best in the business! Our party experts are on hand 6 days a week to help you put together your perfect stag party package, chat through the best stag do activities for you and work towards your budget.
Making this a stress-free experience with a low £35 deposit to make your booking and an online payment system where the lads pay us direct, your mates get the best time, and you get to take all the credit!
Speak to one of our experts today on 01992 655 580 
City Guide
Divided into compact, easy to navigate districts, wandering around the iconic sights of the city has never been so easy.
Old Town
Whilst this city has much to discover, you will find most of the crowds flocking towards Rynek Główny, the main market square in the heart of the city which remains a Middle Ages marvel. Alongside having some of the top cafes and, clubs and bars in the city, you will find yourselves drinking under some of the most glorious architecture.
Check out Scena54 for the latest drinking spot in the Old Town. More than just a cocktail or beer, enjoy live music and stand ups as part of this club experience!
Kazimier
For centuries, Kazimier has been a district of Polish culture and is often referred to as the Jewish Quarter of Krakow. Whilst you wander through the historic streets, note how many of the streets are now home to up and coming restaurants and bars that welcome stag groups.
Taking their venue back in time, Alchemia offers a relaxed drinking experience with all the unique drinks their master mixologists imagine up, live music and cheap drinks!
Top Krakow Stag Activities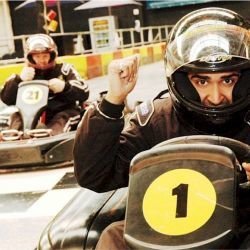 Race around Krakow's top indoor go-karting track in our spunky little 6.5 cc carts, get yourself in pole position and bag yourself a spot on the podium. Who will take the chequered flag and bragging rights? Beer, Transfers and Guide included.
Trigger finger at the ready! We've got 55 shots from 5 incredibly powerful guns that make up our extreme shooting package in Krakow. Honest this is a very safe city, but maybe not when the boys have pistols, Glock, pump action shotgun, revolver and AK47 assault rifles.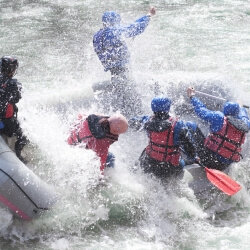 In an eight man inflatable raft your mission is to tame the wild river. Experience the thrills of rafting on the official Polish Olympic training course! This is a full on adrenaline activity guaranteed to get your groups tickers pumping.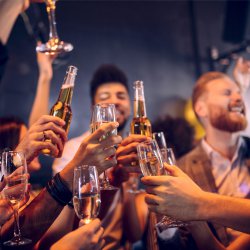 Our reps have the local knowledge to make your bar crawls amazing! Your Private Bar and Club crawl is the perfect start to your great stag weekend in Krakow. With a line-up of all the shot bars and clubs, you will receive entry into 3 to 4 bars, your first drink included and night club entry to end the night!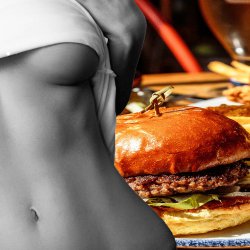 The stag weekend classic, this best seller is sure to tick all the boxes not to mention push all your buttons! Enjoy a two-course meal and beers before you move onto a private lap dance from our very sexy stripper who will show you why Poland, and its woman, are world renowned.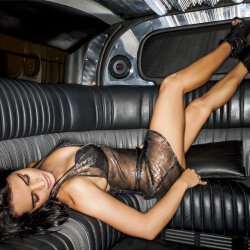 Get the show on the road (literally) as soon as you touch down in Krakow with a super sexy strip Limo transfer to your accommodation! There'll be chilled champagne waiting to be uncorked inside... and your gorgeous stripper ready to entertain! Sit back and enjoy the view.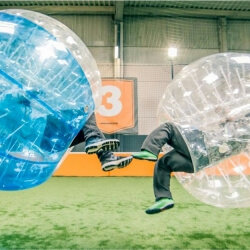 Let the Krakow Bubble Football games commence, winners take all. The rules are... there are no rules... bounce, bump, roll your way to victory.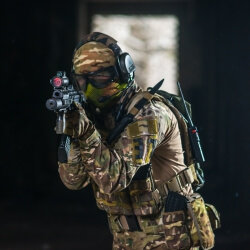 There is a new enemy in town! Help eliminate the opponent as you and your group take part in a realistic combat for victory. Luck only plays a small part in this game, as using the obstacles and surroundings are key. Hey if it was good enough for the Polish S.W.A.T. team to train here, then you certainly are in the right place to lay siege on your group.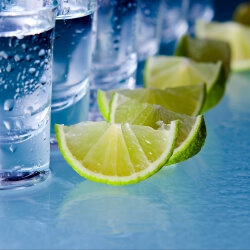 Lads! You've travelled all the way to Krakow for a stag do, so it would be rude not to indulge in popular local culture... and this place can definitely Vodka! Your expert guide will take you through 5 different vodkas and accompanying snacks as you learn more about the local favourite.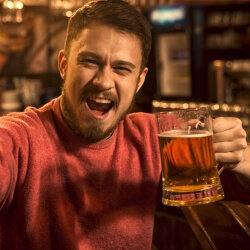 If you want to experience really tasty local food and local brew, this is the dinner for you! Tables will be reserved for you in one of Krakow's most popular pubs and beer cellars. We'll line your stomach with a delicious dinner and then make sure you have more beer to drink than you'll know what to do with!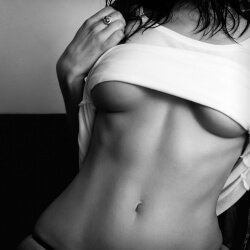 No stag do in Krakow could be complete without the statutory trip to one of Krakow's best strip bars. Whether you're on the front row cheering the girls on (or is that leering), or watching shyly from the bar, a good night is guaranteed to all!
Reasons to Visit Krakow
Wallet Friendly - Want to go abroad but don't want to break the bank? This eastern Europe destination offers everything your stag group and groom to be desires from the weekend away without the prices of many city centre locations. Cheap drinks, street food and cheap prices on your stag package!
Unique History - It is hard to reflect on the history of this beautiful city without thinking of the brutality of a lot of it. During your visit, take time out to experience and pay respects to some of the sights, museums and memorials throughout the destination.
Travelling to Poland
When planning on travelling abroad with a large group one of the key things to consider is the impact travelling to your destination will have on the stag party weekend. Avoid spending half your time getting from A to B with direct flights from London to Krakow airport being just 2 hours and 30 minutes and starting from around £70 return in the springtime, it is just another selling point to make Krakow your stag night destination!
Make The Most of It!
Most stag groups opt to travel in the springtime (May - June) to make the most of their time in the city. Avoid the flocks of tourists that descend in the summer months (July - September) but still get decent weather for exploring!
Getting Around
Party in Krakow with ease! Whilst taxis and buses are easy to come by and public transport is included in the Krakow Card which offers visitors use of buses and trams as well as entry to more than 40 attractions, much of the city can be explored on foot. You will find the districts compact and the streets following a grid like pattern to make getting around easier than ever!
Staying Safe
Drinking alcohol in public areas, streets or parks is illegal in Krakow so keep drinking to licensed venues and accommodation only.
Please be aware that brothels and any form of pimping is a crime in Krakow. If you are wanting something more x rated for your groom, please get in touch with our events team to see what can arranged.
FAQ
Frequently Asked Questions