Stag Party in Edinburgh
The capital of Scotland and one of the most beautiful cities in Europe. Edinburgh is notorious for it's city Pub Crawls and wild all night partying. With over 700 bars Edinburgh is perfect.
Edinburgh stag night IDEAS
Welcome to
Bonny Scotland
. It's not all
tartan, heather and kilts
. No there's plenty of reasons why this is the UK's second most visited city after London and beer and whisky feature right up there.
You'll find a friendly, world-class, energetic and
24-hour party city
. For its size, the city has more places to eat than any other in the world … we know how hungry you guys get on
stag nights Edinburgh
. We also know how thirsty and maybe just maybe the
700 bars
will satisfy the thirst on your
stag parties Edinburgh
.
Take a wee jaunt and you're out in the stunning Scottish countryside, where exhillarating outdoor pursuits await your
stag weekends Edinburgh
. Caber tossing anyone?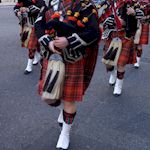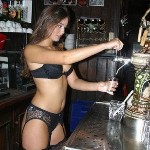 Stag parties in Edinburgh ACTIVITIES
Culture, The Castle, golf, shortbread, whiskey (gets another mention) can all be combined with a staggering choice of
Edinburgh stag activities
activities to ensure a top
stag party Edinburgh
is enjoyed by one and all.
Stag night in Edinburgh NIGHTS
You can rely on us to give you the lowdown, it's our mission to find out where the party's at and point your
stag night Edinburgh
in the right direction with
Edinburgh stag night
ideas.
Stag do in Edinburgh INFORMATION
Stag do information
with all the extras we can think of for the
stag do Edinburgh
, some maybe helpful some maybe not... that's just the way it goes.
Stag weekend in Edinburgh TRAVEL
For most of you it will just be a case on heading up North. We give you all the
travel to Edinburgh
info you could need for your
stag weekend Edinburgh
.
Freedom organise Edinburgh stag party nights and stag do weekends
Freedom Stag Reviews
Edinburgh Stag Weekends

Reviews :


Jamie

's review on

16 October 2015

Edinburgh stag party

Well where do I start what an epic weekend thanks to the organisation of freedom! The payment system made it really easy for everyone! Smart city hostels in Edinburgh was brilliant, couldn't find a better location if you tried! Then there's the beer babes taking us on our pub crawl! That was epic and I wouldn't consider arranging another stag do without booking these!
Then theres paintballing at bedlam, I wouldn't recommend this! What they call a harty meal is a pot noodle, and the paint balls are 55pounds for 500, if I was doing it again I'd book. Everything the same and just not bother paintballing
Stag activities in Edinburgh
Paintball
,
Nightclub
,
Beer Babes
Ryan

's review on

05 April 2013

Went to Edinburgh for 2 nights with 15 lads. Everyone loved it and the whole booking process couldn't have been easier. The staff were very friendly and making payments was simple. I would highly recommend to anyone looking to book up for a stag or any weekend away. The hostel was better than most of the hotel's I have used and right in the heart of the city so no taxi is needed. You are in good hands with freedom!!
Stag activities in Edinburgh
Paintball Extreme
,
Nightclub
,
Dodgeball
,
Stag Party Night