Stag Party in Cambridge
Cambridge is not only famous for it's Prestigious University and Colleges but also for it's striking ancient architecture. Visit one of the City's many historic pubs or take a chauffeured punt down the river.
Cambridge stag night IDEAS
Surely Cambridge has to go down as one of the most attractive cities in the U.K. A
picture postcard vision of England
, that makes it a firm favourite for
stag parties Cambridge
.
It was put on the map in the late 13th century by fleeing Oxford scholars, no longer happy they settled here, turning this city into a 'lauded seat of learning'.
Current day students are demanding
, they expect a
great nightlife
and more... and boys... the
stag weekends Cambridge
have responded!
You'll find a dignified, cultured, erudite, aesthetic, (oops, been using the Oxford dictionary as reference, those scholars wouldn't have approved) of cities to welcome you for your
stag nights Cambridge
. Good beer, good food and good clubs as a heady mix of ancient and modern combine.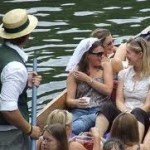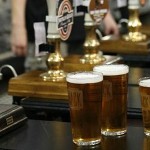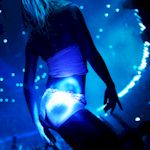 Stag parties in Cambridge ACTIVITIES
A few
Cambridge stag day
activities will keep the boys amused and make the topic of conversation over a some beers later. We've got variety, challenges, competitions and more boys toys than you can shake a stick at for a
stag party Cambridge
.
Stag night in Cambridge NIGHTS
It's time to party hard and late on this
Cambridge stag night
. Good food, a variety of bars all waiting to serve you a pint of their best, some laughs along the way and all topped off with nightclub entrance - your names are on the door, so no bother getting past the bouncers on your
stag night Cambridge
.
Stag do in Cambridge INFORMATION
Anything extra in terms of
stag do information
that we think might come in usefu on the
stag do Cambridge
.
Stag weekend in Cambridge TRAVEL
How did we ever survive with the SatNav? We give you the heads up for your
travel
to a
stag weekend Cambridge
.
Freedom organise Cambridge stag party nights and stag do weekends
Freedom Stag Reviews
Cambridge Stag Weekends

Reviews :


Christopher

's review on

11 September 2015

Booked a stag party was going to be 15 but only 5 turned up but freedom made sure it was an amazing weekend
Stag activities in Cambridge
Meal Deal
,
Nightclub
Spencer

's review on

18 May 2013

We went to Cambridge for my brother stag weekend, we went clay pigeon shooting wich was brilliant and the done another shooting experience called boys toys witch was not all that but still had a good time. We then went back to the accommodation that was arranged for us city roomz,I wasn't impressed to tell you the trooth, horrible staff, dirty rooms its a hostel. We then went bowling witch was a good way to start the night.
FREEDOM RESPONSE
Thank you for reviewing your stag weekend in Cambridge.
The Clay Pigeons is a standalone activity at £45, whereas the Boys Toys at £45 is a taster of multiple activities including Pistol Crossbows, Telescopic Air Rifles, Hand Pistols and Archery.
The accommodation you chose was our cheapest one night in Cambridge. We haven't received poor feedback before, but perhaps next time we can offer your group 4* accommodation with leisure facilities and golf course for an extra £20.
Have a great time at the wedding.
Stag activities in Cambridge
Clay Pigeon Shooting
,
Boys Toys
,
Ten Pin Bowling
Grant

's review on

07 July 2012

Thanks for setting up our stag do, you took all the hard work out of it!
Everything was in place all we did was turn up and it was all ready. All the lads said what a great day they had and the wives and girlfriends all sent me pictures of them sleeping 30 mins after being home! Action packed couldnt of been better.
Many thanks.
Stag activities in Cambridge
Water Activities
,
Meal Deal
,
Nightclub