Stag Party in Bratislava
Bratislava is the buzzing capital of Slovakia. The Town spreads like a fan on both sides of the Danube River. It is regarded as one of the most dynamically developing and most prospective regions in Europe.
Stag Weekend Bratislava
Fast becoming Central Europe's most sought after Stag Weekend Destination.
If you are asking yourself where!? Get with the programme, this capital city of Slovakia will soon be on the tip of every best-man's tongue! Sitting on the river Danube, bordering Hungary and Vienna this could very well be
Bratislava stag weekend
heaven!
Aka 'Partyslava'.
Merging fantastic thrill seeking daytime activities with cheap beer, an easily walk-able town centre, stunning locals and lots of naughty night time antics puts
Bratislava Stag Weekends
at the very top of their game.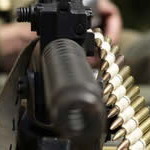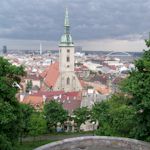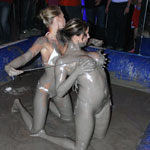 Stag parties in Bratislava ACTIVITIES
Well there's never a dull moment on a
stag party Bratislava
, get out there and make the most of the
stag activities Bratislava
on offer.
Stag night in Bratislava NIGHTS
Aka 'Partyslava'. Has your
stag night Bratislava
Party until dawn! Choose a
stag night Bratislava
for an epic night out.
Stag do in Bratislava INFORMATION
We're working on the premise that the more
Bratislava stag do Information
that we can supply the better for your
stag do Bratislava
.
Stag weekend in Bratislava TRAVEL
Get your bags packed. Need some
Bratislava stag travel
tips, we give you the lowdown for your planned
stag weekend Bratislava
.
Freedom organise Bratislava stag party nights and stag do weekends