Stag Party in Bournemouth
Set on seven miles of golden sand and voted the "Happiest" place in Britain. Bournemouth combines the most stunning coastal scenery with beautiful Victorian architecture and contemporary nightlife.
Bournemouth stag night IDEAS
Let the sea air fill your lungs, let the
Dorset sun
warm your cheeks and let the
bevy of beach babes
into your line of vision.
Donít get lost in the sea (couldnít resist the pun) of
stag do Bournemouth
organisation mania, we'll deliver the most memorable
stag nights Bournemouth
. Here is the English seaside at its very best, with
seven miles of sandy beaches
, beautiful Victorian architecture and a happening nightlife.
This compact town centre is perfect for the classic pub crawl Ė the next pint is never far away (comforting thought isnít it). Youíll find less old wrinklies and more
new pubs, new clubs
... and of course those out to party on their
stag weekends Bournemouth
.
Bournemouth is now a favourite destination for thousands of tourists every year. Well, with all that sun, sand, sea (and the other) itís no surprise
stag parties Bournemouth
are a must.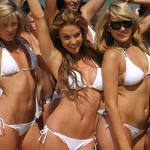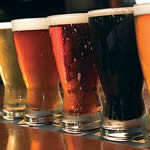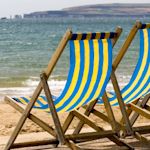 Stag parties in Bournemouth ACTIVITIES
What to do and where to do it ... we'll make some inspiring suggestions for during your
Bournemouth stag day
and that heady mix of sun, sand and surf will get you started nicely for the
stag party Bournemouth
.
Stag night in Bournemouth NIGHTS
Get ready to party long and hard. What's it to be for your
Bournemouth stag night
? Food, beer, ladies, comedy, clubbing (all of them?)... you decide what is right for your
stag night Bournemouth
.
Stag do in Bournemouth INFORMATION
Useful (we hope) tips, advice and
stag do information
for the best best
stag do Bournemouth
.
Stag weekend in Bournemouth TRAVEL
Some proper seaside sun (not to mention gorgeous seaside babes) makes the effort of
travelling to Bournemouth
worth it. Come on a
stag weekend Bournemouth
.
Freedom organise Bournemouth stag party nights and stag do weekends
Freedom Stag Reviews
Bournemouth Stag Weekends

Reviews :


Dek

's review on

27 May 2016

Great communication from yourselves, problem free from start to finish.
In my opinion the best way to book a stag as all the hard work is done for you by the freedom team. Only one word to sum up the weekend 'Amazing.'
Stag activities in Bournemouth
Delta Force
,
Casino Night
,
Nightclub
Chris

's review on

08 August 2015

Fantastic weekend in Bournemouth

1 stag and 6 farmers in Bournemouth , wat an amazing time , karting at matchams was really good , amazing staff there , did the endurance race in a team , its harder than it looks , was glad to be in a team of four , hotel was fantastic , staff there were really nice to , and Bournemouth clubbing and bars ,, totally fantastic enough said lol lol ... Massive thank u to freedom for putting this altogether for us , at such short notice to .. Would Deffo go through them again x
Stag activities in Bournemouth
Gents Club
,
Go Karting Outdoor
,
Steak and Strip
Geoff

's review on

08 August 2015

Bournemouth Stag weekend

Booked the boogie bus at the last minute and what a great choice this turned out to be! There were two hen parties on the bus with us and we all had a great time driving around Bournemouth with the music at full blast. Entry to the bars was quick, bypassing the queues, with shots waiting for us on the bar
Thanks for a great time!


Stag activities in Bournemouth
Boogie Bus
Scott

's review on

25 July 2015

Smooth weekend

Very flexible company.
Found rooms and organised all activities at very short notice.
Hotel knew in advance about the size of the stag party and so they were very accommodating with where we could all sit abd eat together.
The activities were well organised and everything was done for you. All you have to do is turn up and participate.
Very easy to communicate with the staff via email or phone. Received text message in advance of where we need to be and what time.
Stag activities in Bournemouth
Gents Club
,
Bubble Football
Grant

's review on

18 July 2015

Great Fun Event

Party bus to the boat ticked all the boxes and was loved by all on the stag do.
Good tunes, everyone joining in and all pretty efficient.
Boat was worked well although a few more games would have made it even better.
I would try Freedom again if booking more events.

Stag activities in Bournemouth
Boat Cruise
Martin

's review on

12 July 2014

Human Table Football, Archery, Shooting and Bubble... We stayed at the Safari Hotel and they were fantastic. We were really well looked after, we had our breakfast period extended as she appreciated that we might not see 7am. It was close to everything for the night out and had a bar with really cheap drinks to get us started, I couldn't recommend the hotel highly enough.

The bubble football was brilliant, everyone enjoyed it, despite suffering a little from the night before. Thankfully, they let you go at your own pace, so it wasn't too bad to do when severely hungover. It was a great laugh and the stag was suitably picked on and humiliated. A camera is a must, as you need to make sure you can get video for posterity!

The human table football, archery and clay pigeon shooting were fun activities, although Max Events didn't feel the most organised. There was an awful lot of waiting around, particularly for the clay pigeon shooting as you don't all shoot at once, instead you wait in turn and one person takes their 14 shots, then the next one. If you have a large group, ours was 12, it feels like it takes forever. There also needs to be a few more signs to the place, it is along a dirt track that wouldn't look out of place at a rally event and is like finding a needle in a field full of haystacks.

Overall, I would definitely recommend the bubble football, we're still talking about it days after and want another go! However, if you want something fast paced and to keep everyone active, then I would give the shooting and archery a miss.
RESPONSE
The three activities are sold for a total of £59, perhaps next time for a more high adrenalin combination we can offer Rage Buggies, Quad Bikes, and 4X4 Driving on the same site.
We have noted your request for more signage to the site, because it does not have a postcode we provide a grid reference for Bing maps and Google earth on your itinerary.
Stag activities in Bournemouth
Bubble Football
,
Crazy Gang
Graham

's review on

14 September 2013

It was easy to book, All requirements were met. Staff was very helpgull and always answered emails promptly. All snags sorted straight away. Activities were good. Everything booked properly. Will recommened and will use it again. Thanks for the great fun
Stag activities in Bournemouth
Paintball
,
Gents Club
,
Nightclub
,
Stag Party Night
Jeff

's review on

16 February 2013

I booked a stag group of 10 through freedom for a day of paintball, steak, strip club entry and hotel stay.

At every stage of the booking with the deposit system and easily followed itinery instructions booking through freedom was transparent and effortless.

The facilities freedom used were all top notch and I have no negatives at all, they have done their homework for you and you can trust their judgment.

I had two enquiries to the team during my booking which were pleasantly answered and resolved within hours which I class as excellent Service.
Stag activities in Bournemouth
Paintball
,
Gents Club
,
Steak and Strip
Ben

's review on

01 October 2010

Just a quick email to say thanks for sorting everything out for our stag do, especially with all the changes! We all had a great time, the hotel was nice and chilled out and the clay shoot was great fun! And the instructors were really patient.
Stag activities in Bournemouth