Stag Party in Birmingham
England's second largest city and home of the Balti. Birmingham has undergone an extravagant regeneration scheme reinventing itself as a vibrant, cultural hotspot with great transport links.
Birmingham stag night IDEAS
Curry, beers, bars, women and boys toys
… need we say more for
stag nights Birmingham
Stag parties Birmingham
can have the lot and we're here to sort it all for you, a hassle-free and stress-less
stag weekend Birmingham
Those Brummies set the pace, with a massive nightlife that they rightly shout loud and proud about!
Can you keep up? Course you can! Size – as we know – matters! So as
the UK's second largest city
, it certainly knows how to lay on a
Birmingham stag weekend
… more bars and clubs than you can shake a stick at and of course the mighty curry await.
And all in a great location… it's not called the Midlands for nothing.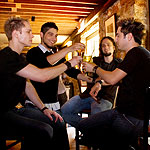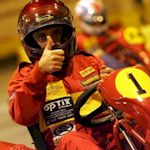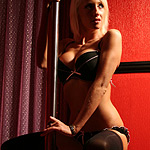 Stag parties in Birmingham ACTIVITIES
What to do during the day? Well there's never a dull moment on a
stag party Birmingham
, you'll be literally
spoilt for choice
with
stag activities Birmingham
.
Stag night in Birmingham NIGHTS
Has your
stag night Birmingham
built up a thirst/hunger? You're ready to
hit the town, hard!
It would be downright wrong of us not to point out that Birmingham houses some great party bars, casinos and lap-dancing clubs. So choose a
stag night Birmingham
and you won't be disappointed.
Stag do in Birmingham INFORMATION
We're working on the premise that the more
stag do Information
that we can supply the better for your
stag do Birmingham
.
Stag weekend in Birmingham TRAVEL
Need some
travel to Birmingham
tips, we give you the lowdown for
stag weekend Birmingham
.
Freedom organise Birmingham stag party nights and stag do weekends
Freedom Stag Reviews
Birmingham Stag Weekends

Reviews :


Benjamin

's review on

21 March 2015

Perfect service

Used Freedom Ltd to plan a stag do and I was really impressed with the service and helpfulness of the staff. When we had a problem with one supplier raising their price Freedom's team couldn't convince them to honour the original price so they sorted us out with free entry to a few clubs instead.
The only minor issue was that neither club had a record of the booking but they both honoured the free entry so can't complain. Using Freedom made it easier to get everyone in order and paid up.
Stag activities in Birmingham
Retro Night
,
Gents Club
,
Zombie Boot Camp
,
Nightclub
Scott

's review on

04 October 2014

Stag do Success - Overall the organisation of the stag do was excellent, the online payment was easy and straight forward, although the additional cost for the extra person should have been spread over the whole group as was agreed with the Freedom staff and not left as a single payment which 1 of our group paid in full themselves. However, this was not a huge problem and easily sorted on the day.

The instructions and information supplied was very clear and on the day the activity was located easily and was a very professionally run and fun thing to have done. We chose the Goofy Games, but only advice would be to ensure your group are relatively fit when choosing this, some of our group weren't and they struggled. But, overall fun was had.

The Hotel was also easily located and in an excellent location for Broad Street and Brindley Place within Birmingham, only a 10 minute walk. However, the Hotel was very basic and although we did choose best on a budget, we were not sure if the hotel was actually worth the money we paid. Poor sound proofing and uncomfortable beds. But the breakfast was excellent.

The steak dinner was held at a very nice restaurant and bar, they were ready for our relatively large group, orders were taking promptly and no mistakes were made on said orders, even if there was a slight delay regarding receiving desert, but they were very busy.

Finally, the strip club was a little bit out of the way and a slightly longer walk than expected, but it was a very good place, quality of the girls and the area was top notch and fun was had by the group.

Would definitely recommend Freedom as a company, they made the whole process easier and were helpful every step of the way.
RESPONSE
Thank you Scott for reviewing your stag weekend in Birmingham.
The additional cost is usually kept separate because if numbers change the split between the remaining participants changes. However, our system does allow multiple people to contribute to any costs, for example lots of people chip in for the stags place. I am sorry this was not fully explained to you and we will our next development makes this crystal clear.

We do offer a range of hotels in Birmingham, you chose 2*, perhaps next time we can arrange 4* hotel on Broad Street for an extra £10.
Stag activities in Birmingham
Gents Club
,
Goofy Games
,
Steak and Strip
Andre

's review on

12 September 2014

Great stag weekend
Weekend was great and freedom were fantastic as we had some drop outs and really helped us to later the weekend with no difficulty at all......it meant for me the best man made the whole stressful experience of organizing a weekend really easy. Thanks for your help! Definitely reccomended to people already
Stag activities in Birmingham
Meal Deal
,
Go Karting Indoor