Hen Weekend Guide to Riga
Top Riga Hen Activities for 2023
Riga Hen Party Ideas
Awash with a history that spans back to 1201, the Latvian capital is undeniably a unique destination which means it stands out against the rest when it comes to hen weekends. Bursting with potential for wild nights out in the best bars in the city and hosting a whole range of fun hen activities in Riga, there is so much to see and do, maybe a weekend just won't be long enough for all the girls!
Why choose a Riga Hen Weekend?
Thanks to the rising popularity of city breaks and the introduction of budget airlines, Riga has quickly grown to be a popular hen weekend destination in Europe!
This authentic Eastern European gem is something of an anomaly when it comes to hen do destinations for it does not fit into any category. It truly does have everything! From raving hen party in Riga to tours that will lead you to the most breath-taking sights!
Did you know that you have Riga to thank for the fashion staple, the jeans? Along with Levi Strass, Riga born Jacob W Davis invented the everyday item we all know and love!
A Riga hen night done right means there will be drinks, dancing and a heap load of fun. Not only will you find your Riga hen weekend has all these essentials, but with English speaking guides, hen friendly activities and city centre accommodation, you can be sure your hen party activities will take full advantage of every second you are away!
Why Choose Freedom?
With over 25 years experience in creating bespoke hen and stag parties across the UK and Europe, and an incredibly passionate team to ensure a hassle free party planning experience, we know we are the best in the business!
Our hen night experts are on hand 6 days a week to help plan your ultimate hen do!
Once you have chosen from our extensive range of hen do activities in Riga, a low £35 deposit is required to secure your booking, and our team take it from there! We do the work and you get to take all the credit - what could be better?
The girls pay us direct, cutting you out as the middle man. Just track attendance and due dates through your online event area, sit back and get ready for your epic Riga hen do!
Your Riga Hen Do Guide
Kalnciema Quarter
Step back in time when you take a visit to this small market town just half hour from Riga city centre! The Kalnciema Quarter is a relaxed district off the capital of Latvia, known mostly for hosting quirky events and open air concerts amongst their authentic 19th century buildings!
Freedom Monument
A must-see monument and bucket list must, the Freedom Monument or 'Milda' to the locals, stands proud in the heart of the city centre. Looking over the Old Town, it honours the fallen soldiers of the Latvian War of Independence.
The Old Town
Sure to be where your group will spend most of their time, the Old Town makes up the city centre of the capital. More than just shops and bars, the district was made a UNESCO World Heritage site and is home to some of Latvia's most iconic landmarks!
Whilst the history and culture all play a part in making Riga the perfect backdrop to your hen, we know what you are really here for! The party scene here in Riga is growing increasingly popular, so don't be surprised to find some of the best bars and clubs in the city tucked amongst the medieval architecture that makes up this iconic area!
Jurmala Beach
Didn't we promise you the best of both worlds?
We don't expect you to choose beach or city centre when it comes to a hen do in Riga for this unique city offers both. Jurmala Beach can be found just a short drive from the city and remains a paradise to many. Take the opportunity you didn't know you needed to top up the pre wedding tan and view the Baltic Sea in all its glory!
With beach bars to enjoy and memories to make, Jurmala Beach is must if booking a Riga hen do in the summer months.
Did you know that some of Riga's inhabitants believe if you wear your clothes inside out you get drunk quicker? Now, that's a tip for the girls!
Top Riga Hen Do Activities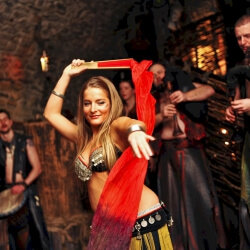 An authentic experience for your hens to be a part of you will enter our candle-lit medieval restaurant, and be transported back in time. Dressed in medieval costumes, you will be served a 3 Course meal and a few drinks whilst the band play medieval instruments.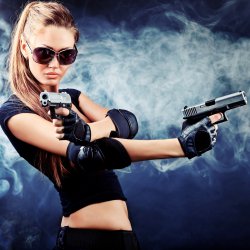 An action packed experience, our English speaking guide will take your group to a bunker shooting range where each of your hens will get to shoot some of the best guns legal in Latvia! Test the power of a semi-automatic Glock or Makaro, Kalashnikov and Margolin with individual targets and private return transfers!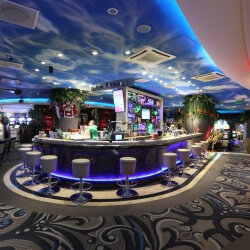 Are you feeling lucky? Introducing the largest state-of-the-art casino in the Baltic States, the Olympic Voodoo Casino is perfect for a girl's night out! Providing 24 gaming tables, including popular games like blackjack, roulette, and poker and 115 slot machines, this Riga Casino is the place to be seen.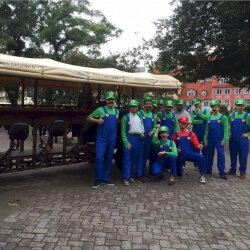 Pedal with beer power through the streets of Riga! The perfect hen party idea that combines a fun fuelled activity with city exploration and the delights of lager. The beer bike are fast becoming one of the most popular hen do activities and ways of getting around the city!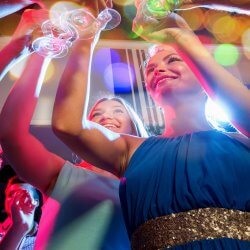 Get a tour of the town the right way! With our gorgeous English speaking female guides hosting your group, experience all the best places for your hen weekend in Riga. You are guaranteed to drink the best beer at the best prices with great music and local female talent!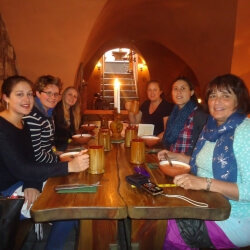 Immerse yourself in the joys of foreign travel by treating your girls to a taste of the local traditional cuisine. So feed your Riga hen well with delicious food washed down with a wine!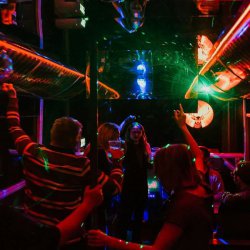 The party never stops on a Freedom Weekend, even when the group are in mid-transit! Hop aboard our unique and fantastic Riga party bus with 2 strippers waiting to entertain your group. Enjoy bubbly and you on board music system!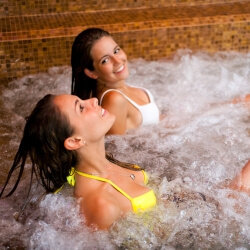 Enter this relaxation centre to refresh before or after a big night out. The three hour Riga Health Club pass gives you time to enjoy the swimming pool, Jacuzzi, underwater current, massage waterfall and spa saunas. Spend good quality time with your best friends, pampering yourselves and feel ultra fresh for the night of partying ahead.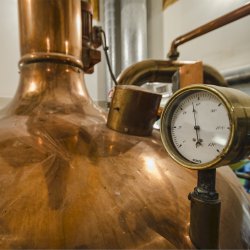 You know the saying, right? Couldn't organise a p*** up in a brewery! Well, now is your chance to prove them wrong! Inject a bit of culture into your hen do in Riga and take your girls on a tour of the local brewery. Sample the beer as it meant to taste hundreds of years ago - no cans, no chemicals to extend its shelf life, but straight from the brewery.
Riga Weather
Making the most of your Riga hen do means planning it at a time of year to suit your girls expectations and the bride's needs for the trip ahead.
Join the tourists in the city's summer months if sunshine and nightlife go hand in hand for your hen group. With highs of over 29 between June and early September, this is the best time to book if Boat Parties and a Beer Bike are the vibe you are going for!
To avoid the crowds and see the city in all its glory, we suggest booking between April and October, outside of the summer months. Whilst you can expect the temperatures to drop, Latvian winters can be pretty harsh on a hen group!
Getting Around Riga
Whilst being the Latvian capital, Riga is a compact city which makes getting around Riga super quick and easy!
Airport
The city airport being just twenty minutes from the heart of the city, the pros for hosting your hen in Riga are just stacking up! Whilst the option of taxis and buses can be found outside the airport, most groups opt for booking Airport Transfers ahead of time. This can be added to your package and makes for a hassle free experience upon arrival.
By Foot
Upon arrival, you will find most sightseeing and activities can be reached on foot from your accommodation. With many of the bars in Riga based in the Old Town and nightlife just a stones throw away, you will not be short of things to do!
Trams
Like much of Europe, Trams have been optimised in Riga to make it a fast and effective way to get around during your trip. Don't fancy walking much after a heavy night out? That is not a problem with the group tickets starting at around €20.70!
Nightlife in the Capital
The Latvian capital of Riga has proved itself to be a hub of nightlife and clubs!
Studio 69
If up all night venues are what you are after, Studio 69 is the place to be! Open until sunrise, Studio 69 is a huge two-story complex comprised of equally impressive dance floors, 2 strip clubs, a casino and a karaoke bar making this venue the definition of over the top!
Shot Cafe
For an evening of dancing in the Old Town and cheap drinks as part of the bars happy hour, Riga nightlife doesn't get any better than this! As you may have guessed, they are all about shots here. Along with great music and its rustic charm, expect a night to remember from Shot Cafe!
Paddy Whelans Irish Pub
If a great night of beer with the lads in what you fancy, day or night Paddy Whelans Irish Pub and Sports Bar is where you want to grab a drink! This classic pub serves drinks just like your local, from Guinness to pints of your favourite. Take a visit to catch the sports match of the day on the flat screens fitted around the room whilst enjoying a hearty pub meal!
Riga Packages
Did you know you can build a package direct on our website to include hen activities, hotel accommodation and meals to complete your visit and make this the ultimate trip for your bride-to-be?
With central hotel stays available and access to some of the top Riga nightlife and hen activities to stumble home from, start building the trip your ladies fancy online now or give us a call on 01992 655 580 to chat through your package options with one of our event experts now!
FAQ
Frequently Asked Questions