Hen Weekend Guide to Magaluf
Top Magaluf Hen Activities for 2023
Magaluf Hen Do Guide
This Spanish resort based on the island of Mallorca welcomes party goers with open arms and cheap drinks. There is nothing quite like a taking part in the ultimate Hen group activities and topping up your pre wedding tan before taking a wander down The Strip for an evening of drinks.
Our Magaluf Hen Do Guide has been put together by our team of event experts to help up you both choose your party destination or let you know all the amazing things about the location you are heading to. We understand that your venue is key to making the hen a success and should enhance your party and not overwhelm it! Read on to find out how this town in Mallorca provides the all the essentials for your upcoming hen!
Why choose a Magaluf hen weekend?
We could leave it at boat parties, beaches, and booze as those really are the essentials of the ultimate hen weekend, but when heading to Magaluf we want you to know about all the awesome things available to your group when booking a Magaluf hen do!
Where is there better to sleep off a hangover then the white sandy beaches of Magaluf? Within walking distance of most of accommodation and just a stone's throw from the infamous Strip you will find a world of beach bars, fabulous eateries and hen activities!
Our Hen Experts
With over 25 years of experience in planning stag and hen weekends, we are proud to say we have sent thousands of stag and hen groups to one-of-a-kind experiences in the UK and overseas and are passionate that we are the best in the business at what do!
Our team are on hand 6 days a week help organise your perfect hen party, whether you are booking for yourself, the Maid of Honour or friend of the bride to be and need a little advice on getting started.
Browse our full range of Magaluf hen activities now to start building your quote today!
Why Choose Freedom?
Invite guests, track attendance and watch the balance chip away through the independent payment system for your guests.
Dedicated event expert to do the work for you!

Full Financial Protection

Save time, money and stress

Flexible Numbers

Low Deposit

Over 25 years' experience

50+ Locations

Members Area give you the control
Trending Magaluf Hen Activities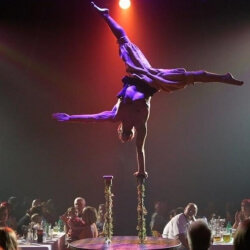 Pirates Reloaded is a strictly adults only, high-octane party experience that's definitely unique in Mallorca – it's certainly not the average night club or bar crawl! The electric atmosphere, live DJ sets along with world class anthems and acrobatics is why Reloaded is famously known as one of the islands top party nights.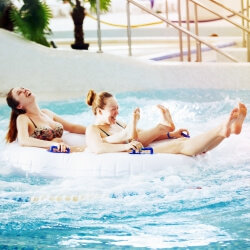 Make this day as lazy or as adrenaline fuelled as you like, this fantastic Magaluf Water Park offers some of the most daring water slides of the Med, fantastic wild west shows, and plenty of spots to plonk down with a towel catch the rays and take care of that hangover!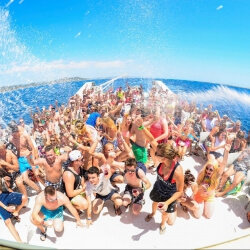 Everyone loves a catamaran cruise and when you are in a cracking Mediterranean resort like Magaluf then this is a must do. This huge catamaran holds up to 110 people, has crazy reps onboard doing games and getting the crowd going with the latest tunes. Let's not forget the 7 free drinks on board which is the main attraction!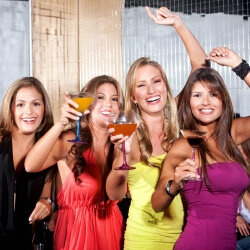 How about kick-starting your Magaluf party creating cocktails. Enjoy a 90-minute session with our charming English-speaking bar man, as you join him behind the bar. Start with a glass of Cava, finish with a shot, and drink loads of cocktails in between. Mix, Muddle and Devour three scrummy cocktails each in this super fun and entertaining masterclass.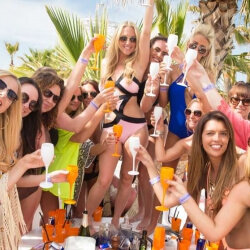 Spend a day at one of the coolest beach clubs in Magaluf, the perfect place to relax, enjoy a few drinks in quality surroundings and just chill for the day. With a swim up bar that looks out at the beautiful Mediterranean enjoy top DJs, dancers, cool tunes and loads more. We'll organise entrance, your own VIP area and you'll each have 45€ to spend on food and drink!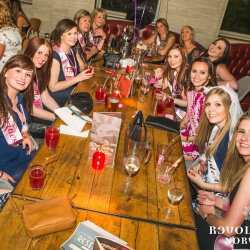 Every good party starts with being well fed, so we have arranged a 3-course meal at a popular beach front restaurant. Giving you a choice of starter, main and dessert. The girls certainly won't go hungry, and it will help soak up a night of drinking ahead!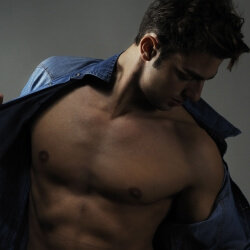 Whatever your group is celebrating, a surprise male stripper in Magaluf is bound to be a load of laughs for the VIP. Shhh...our lips are sealed! You'll have a reserved area in a popular venue and our sexy stripper will arrive dressed as a fireman, policeman or similar. By the time he has strutted his stuff and stripped for the group, you'll be shrieking with laughter!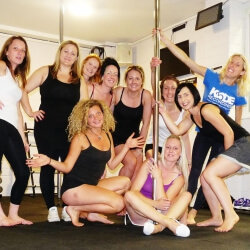 Magaluf Pole Dancing is such a perfect choice for your Girls only weekend! You're invited to let your hair down, leave your inhibitions by the door and release your inner goddess. So, girls step up to try your hand at one of the most seductive of dance forms out on your Magaluf weekend away.
Fun Fact!
Did you know that Majorca's biggest nightclub is right here in Magaluf? As if the thought of visiting BCN was not exciting enough, they also own the world's largest foam machine... Foam party here we come!
Nightlife
Magaluf Strip
The Magaluf Strip, Punta Ballena, is a 600m street overflowing with an unbelieve number of choices for unlimited drinks! Welcoming tens of thousands of locals and tourists every year, this is the place to head to celebrate. Dotted with strip clubs and group friendly venues that just make partying even better, the girls will not be short of things to do!
Daytime on the Strip is a slightly tamer version of the evening, with more chilled places to be discovered! Between shopping, beach clubs and eateries welcoming hens, you will find the Magaluf beach just adjacent to the Strip.
Bars
Mambos - Not only is this one of the biggest venues in Magaluf, living up to its reputation as one of the best, Mambos boasts performers, live shows and great drinks, all adding to the great atmosphere that is perfect for any Magaluf hen do!
Alex's - Withstanding over 25 years of parties and tourists, Alex's is proud to say it is one of the longest running bars in Magaluf! Definitely one to add to your list.
Clubs
BCM - If you want a wild night of music, drinks and partying in a huge venue, you have come to the right place! BCM is within the Top 10 largest clubs in Europe and the biggest in Magaluf.
Project - Having opened just this year, Project has made quite a name for itself now having been dubbed one of the best clubs on the island. Located in the heart of Magaluf, nightlife does not get any better than this!
Restaurants
Plaza Emporiyum - Before heading on your night out on the town, your group of girls are going to need a hearty meal to get them through whatever is to come! Plaza Emporiyum welcomes large groups as they truly do have something for everyone, with a huge menu of cuisines from around the world. This restaurant is well worth the visit!
Getting Around on Your Hen Weekend
With Private Airport Transfers available to add to your package, it is super easy to get your group into the heart of the town!
Taxis and buses will be available at the airport, but we always recommend pre booking these in order to take away any stress on the day.
Once you are in, very little transport will be needed as much of the activities and accommodation are within walking distance from one another, but buses and taxis are readily available.
Take me to Magaluf! what's next?
Once you have built your hen package in Magaluf and submitted it online, our team will get back to you with a quote. To book this we just need a low £35 deposit to secure the event!
A £35pp deposit will then be required from each of your attendees within the first 2 weeks. After that you get to sit back and relax whilst we take care of the rest! Just chip away at the balance up until 6 weeks before your event date.
FAQ
Frequently Asked Questions