Guide to Hen Weekends
Top Hen Activities for 2023
Hen destinations Europe
Swap the cobbles of York for the bright lights of Benidorm or the streets of London for the thermal Roman baths of Budapest. European hen weekends offer more than beaches, bar and clubbing. This is a golden opportunity to party on a catamaran in Magaluf, smash-up a car in Amsterdam, go hydro speeding in Bratislava, or drive a tank in Prague. Read on for city break ideas that make the perfect package holidays for hen dos:
If you are tempted to take your bride-tribe overseas?
A few suggestions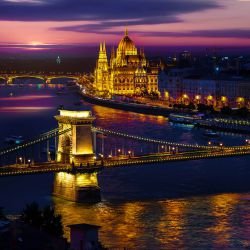 Swap the natural hot springs of Bath for the European City of Spas. Drift along the Danube before tasting the sweet local wines (top tip try the world famous Tokaji).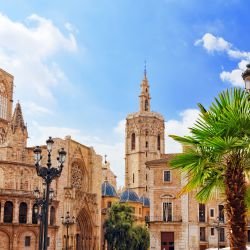 Delicious tapas tasting on the Mediterranean coastline takes a culinary experience to a whole new level.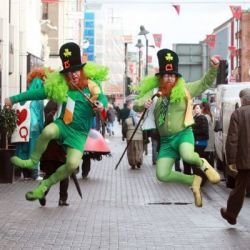 A fuss-free weekend in the Emerald Isle offers traditional pubs, live music and good old Irish hospitality.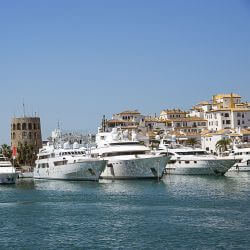 Home to billionaires, oligarchs and super tanned people from Essex. You can vibe like an A-lister on a movie set.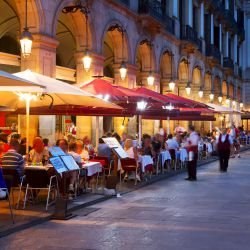 Packed with culture, explore Pablo Picasso's stomping ground from the Gothic quarter to Gaudi's breath-taking La Sagrada Familia.
Beach hen do Destinations Europe
For a tan-tastic hen weekend ahead of her wedding, you'll guarantee she looks sensational in her white dress. Spain leads the way in Europe for beach holidays, you might instantly thing of Marbella or one of the Balearic Islands, but cities like Barcelona and Valencia have the perfect mix of cultured sightseeing, buzzing nightlife and relaxing afternoons on the beach.
Hen Party Activity Ideas Abroad
Planning hen parties abroad can be a lot of fun, and there are plenty of activities to choose from that will make the occasion extra special. Here are some ideas: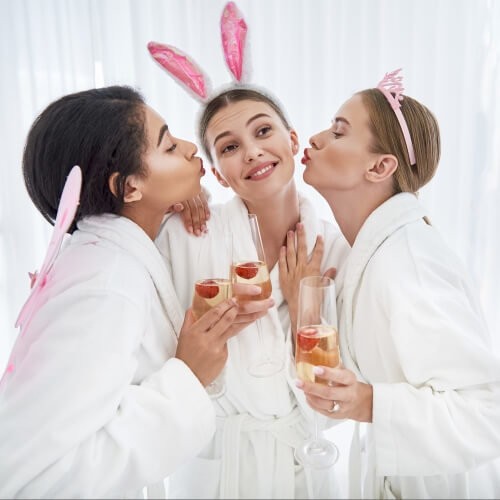 Book a relaxing spa day for the bride-to-be and her guests. Many hotels and resorts offer spa packages that include massages, facials, and other treatments.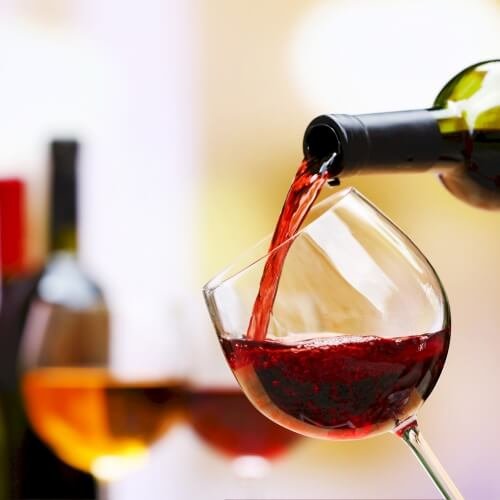 Head to a nearby winery or vineyard for a fun day of wine tasting. Many wine regions in Europe offer tours and tastings that are perfect for hen parties.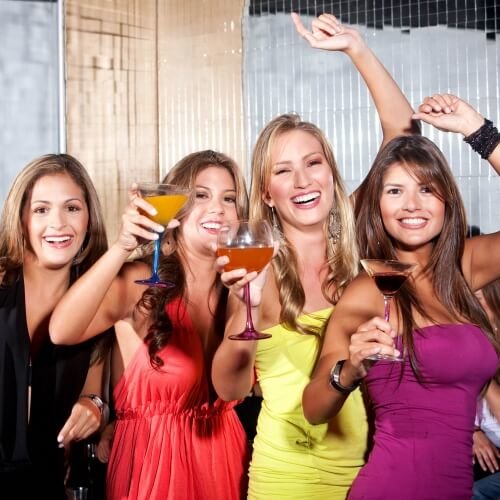 Our cocktail bars professional bartender teaches you the art of making your favourite cocktail. This can be a fun and interactive experience, and you get to enjoy the delicious drinks you make.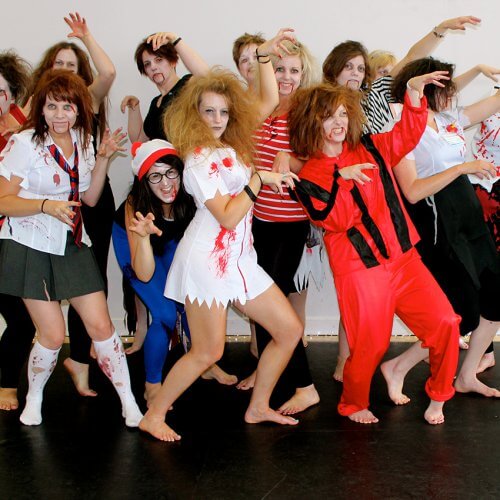 Take a dance class together and learn a new style of dance, such as salsa or belly dancing. This can be a fun way to get everyone moving and grooving.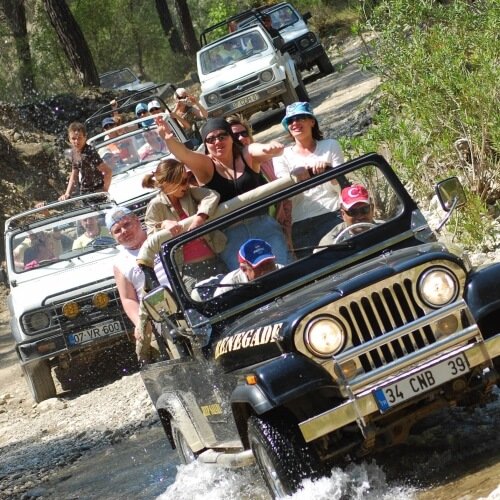 Go on an outdoor adventure like jeep safari, quad biking or kayaking. This can be a great way to get some fresh air and enjoy the beautiful scenery.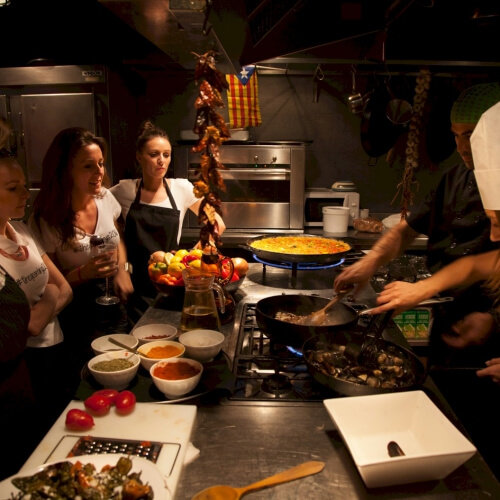 Take a cooking class to learn how to make local dishes. This can be a fun and educational experience, and you get to enjoy the delicious food you create.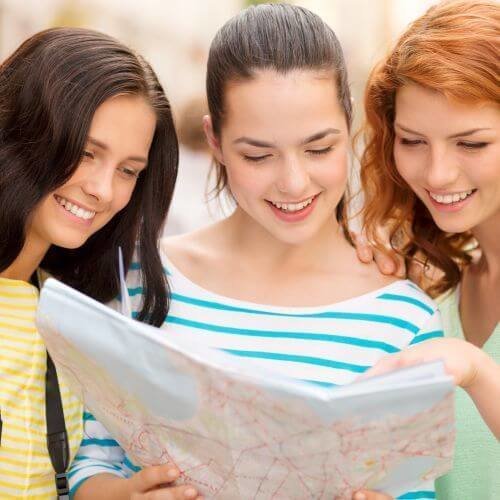 Take a guided tour of the city you're visiting to learn more about its history and culture. This can be a fun way to explore and see the sights.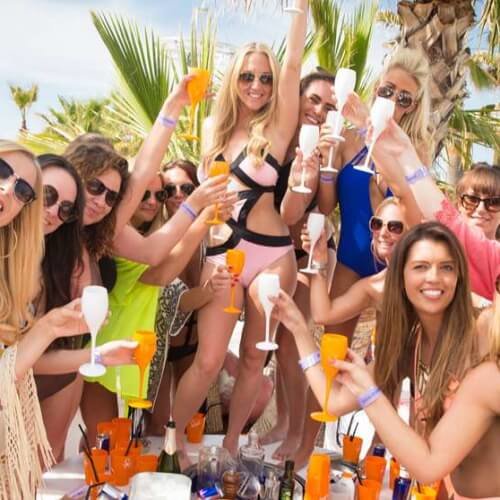 Spend a day at the beach soaking up the sun and enjoying the water. Many beach destinations in Europe offer beach clubs or beachside bars that are perfect for hen parties.
European Hen Party Planning
Planning a hen party in Europe can be a lot of fun, but it can also be overwhelming with so many great destinations to choose from. Here are some tips to help you plan a memorable girls weekend in Europe:
Choose a destination
There are many popular destinations in Europe for hen parties, including Barcelona, Paris, Amsterdam, Dublin, and Prague. Consider the interests and budget of the bride-to-be and the guests when choosing a destination.
Book accommodation
Look for the best hotels that are centrally located and within budget. Apartments, hotels, and hostels are popular options for hen weekends abroad.
Plan activities
Plan activities that are fun, exciting, and memorable. Some popular activities for hen parties include spa days, wine tasting, cooking classes, dance classes, and outdoor adventures like boat trip, treasure hunts or quad biking.
Make reservations
If you plan to go out to eat or attend a show, make reservations in advance to ensure you get the best seats or tables.
Plan transportation
Arrange for transportation to and from the airport and around the city. Taxis, buses, or car hire are popular options.
Plan the itinerary
Create an itinerary for the hen party that includes all of the planned activities and any free time for exploring the city or shopping.
Consider hiring a planner
If you're feeling overwhelmed, consider hiring a professional planner who can help you with all the details of the hen party.
Our Hen Party Planning Experts
With over 25 years of planning hen weekends in Europe, at Freedom we have proved ourselves to be the best in the business! Our party experts are on hand 6 days a week to help you put together your perfect hen party package, chat through the best hen do activities / top deals for you to save money.
Making this a stress free experience with a low £35 deposit to make your booking and an online payment system where all the girls pay us direct with individual payments, your best friends get a quality time and you get to take all the credit!
Speak to one of our experts today on 01992 655 580
FAQ
Frequently Asked Questions
Where is good for a hen do abroad?
Hens have been flocking overseas for years to celebrate their last weekend of Freedom. Dublin is hard to beat and always popular, but we have lined up the best of the best from Benidorm to Prague, Barcelona to Amsterdam. In fact, with 20 tried and tested hen destinations abroad, its time to pick your perfect escape with the bride and her hens.

How to Book
Get Planning
Choose great Activities, Nightlife, Accommodation in superb destinations across UK and Europe.
Get Booking
Pay a £35 deposit to secure your weekend in a few simple clicks.
Get Inviting
Invite the girls to pay their deposit and balances individually through our online payments.
Get Going
Receive your weekend itinerary, pack your bags and enjoy the Hen weekend!
Clear, Simple Pricing
Dedicated Account Manager
Full Financial Protection