Hen Weekend Guide to Hamburg
Top Hamburg Hen Activities for 2023
Boasting not only history and hipster destinations, Hamburg is packed full of hen party activities to keep your group busy all weekend long, from Boat Cruises and Bavarian Nights, to hen classics, promising an unforgettable hen weekend. With a full range of tried and tested accommodation welcoming hen groups, there is no excuse not to make a full weekend of this once in a lifetime occasion. Hamburg transforms from a bustling city, mixed with tourists and locals alike, during the day to a hub of nightlife and neon red lights as you journey into the famous Reeperbahn!
Why Hamburg Hen Party?
Hamburg is city ravished by history and overhauled by the modern residents, leaving a unique city boasting more millionaires than anywhere else in Germany and more bridges than London, Venice and Amsterdam put together! Random facts on Hamburg, we've got you covered!
Fast becoming one of the most popular hen do destinations, Hamburg does nightlife like no other city. Beyond the quirky cafes and museums that fill the daytime hours, when the sun goes down, the neon lights come on and you will find hen groups making their way into the city centre for another night on the town! Book your group onto a walking bar crawl to sample great cocktails and the true Hamburg nightlife.
You would be forgiven for thinking that a weekend in Hamburg for your hen night is all about the steins though! The second largest city in Germany does fine-dining and sophisticated bars that you would find Carrie Bradshaw herself sipping a Cosmo or two.
Curating an experience that is unique to other locations, Hamburg is all about culture and talent. This means clubs and bars frequented by both locals and tourists will take any opportunity to show off their creatives. From live music to comedians, DJ's to performers, Hamburg is a corner of the world where you can expect to experience something beyond the norm.
In a city twice the size of London, you can be sure to find something for everyone! For the hen who loves music, why not surprise her with a day the Reeperbahn Festival or MS Dockville? Be a part of the city ritual that is Hamburg DOM, this festival takes place not once but three times a year and includes rollercoasters, beer tents and incredible street food! For those cultured ladies who want to see the cities sights as well as drink in them, fill your day with a trip to the Hamburg Museum to uncover 1,200 years of history and catch sight of the skull though to belong to a 14th Century pirate!
Build your Hamburg Hen Do
Guaranteed to exceed expectations, Hamburg is bursting with potential for a classic hen weekend for you and the girls. Start building your own Hen Party in Hamburg hen package now by simply choosing from our top hen activities and adding nightlife and accommodation. Then our Hamburg hen team will be in touch to advise, and to help you put the finishing touches your Hamburg hen do!
Whether it is a cultural hen weekend of tourist spots your group are after, as you hit up architectural icons such as Elbphilharmonue and Uebel & Gefahrlich, and taste the latest food trends in Marktzeit, or a party weekend full of the best cocktails in the city as you take on one of the Walking Bar Crawls followed by a cheeky Strip Show for the VIP, Hamburg will always deliver an epic hen weekend!
Our Top Hen Do Activities Hamburg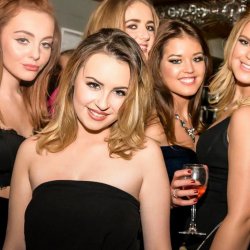 An unbeatable experience, your private cruise down the River Elbe not only keeps your hens hydrated with an open bar but includes an English speaking guide to show you all the city sights! Seeing Hamburg from the River Elbe gives you a great view of this awesome city.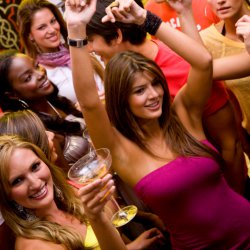 Take on this three hour bar crawl collecting cocktails on the way with your local guide as you visit the hectic nightlife and best bars in some of the most famous street in Hamburg!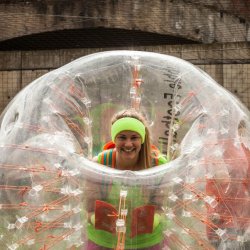 Now an international phenomenon, your hens will be taking part in competitive games including bubble bump and a hen version of great British Bulldog! If one of the hens stands in the way between you and victory, simply charge at them with all your force! This take classic sports and gives them a whole new hen twist!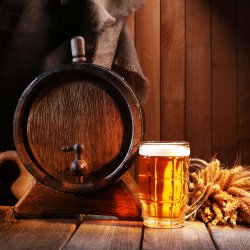 Inject a bit of culture into the weekend with this Hamburg Hen Brewery Experience. Learn about and taste the best Hamburg has to offer at one of the best brewery's in Northern Germany. We can guarantee the groom's men will be jealous when you tell them about this trip!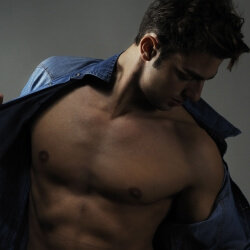 This one doesn't need too much of an introduction… Something for all the hens, this raunchy Hamburg treat offers excruciatingly good strip tease exclusively for your group. With its iconic Red Light District, a strip show is something that cannot be left unticked when visiting Hamburg!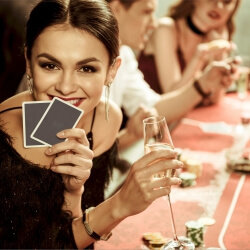 Don't get distracted by the gorgeous croupiers… The chips are down and you need to concentrate to win! Try your luck in the Hmaburg Casino! Your guide will check you all into the venue...then it's all you! A guaranteed laugh, no matter your skill level.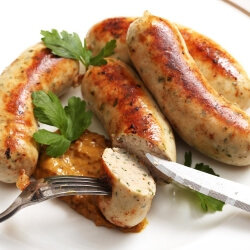 You are in the second biggest city in Germany, you can't leave without giving the local cuisine a go. Well, our Hamburg Traditional Meal has got you sorted. An ideal addition to your evening...you have to line the stomach after all before heading onto the iconic Hamburg nightlife!
The clock's ticking on your Hamburg Hen Escape Room challenge. Your mission: you and your friends, locked in a room, 60 minutes on the clock. You will have to work together to solve the clues, crack the codes, open the locks and ESCAPE!
Where to head on your Hamburg hen Weekend
St Pauli : Home to not only one of the most popular streets in the city, the notorious Red Light District popular with our hens, it is used to hosting hen groups and nights out in its many bars, clubs and strip clubs! Located in the St Pauli district, Reeperbahn plays home to hidden gems and not to be missed experiences, including the hidden bar Clockers for gin tasting and exploration and GAGA, a venue unlike any other you have experienced, it is perfect for drinks and dancing.
If your hen is a music lover, expect to hear some Beatles classics amongst the chart toppers as Reeperbahn is where the iconic band first took to the stage! There's a piece of trivia for you to pocket for your next Pub Quiz!
Whilst wandering from the St Pauli area, take in the colourful artwork adding to its quirks, as you make your way to the near by Europa Passage. Known for being a hive of fashion and shopping, you will find over 120 shops. Alternatively, indludge in the designed at Neuer Wall as you and the girls to empty your bank accounts in their range of designer stores!
Sternschanze : For an alternative atmosphere to the red neon streets of Reeperbahn, Sternschanze sidewalks offers relaxed and super trendy drinking spots and great snacking stops! Bustling with both locals and tourists accumulating in a mix of sophisticated and eccentric hang outs including Absinth Bar for a taste of the flavour from around the world!
Dine & Drink in Hamburg
After a heavy night, we know exactly what your hens need. Good grub and plenty of it!
What would you say if we were to tell you that your hen group could be served mouth watering signature classics from a Hamburger? Whilst I can't promise you a juicy burger with a bow tie, the local residents of the city are on hand to dish up some incredible food!
Otto's Burger
Is it true that burgers originated in Hamburg? Yes! You can think this city for the incredible invention we all know and love, and you will find one of the best in the understated Otto's. Overloaded and rich in the meat Hamburg is known for, your hens will not go hungry in this laid back restaurant set in the district of Sternschanze.
Nordcoast Coffee Roastery
Need some caffeine to cure those hangover blues? Look no further than Nordcoast Coffee who do coffee on a whole new level. Looking like something out of Breaking Bad, you will find test tubes on display as they mix up some of the best coffee in Hanburg!
Schnifferborse
If you are looking for some classic German tastes, this unique venue offers schnitzels and bratwursts along with plenty of new dishes for your hens to taste and try! Themed around the seafaring history of Hamburg, it's name translates to 'Shipping Exchange'.
Lima Fisch Restaurant
Not many restaurants can brag fish straight from the dock the way this venue can! With incredible seafood dishes and a wide range of the best cocktails, this is a top stop off for hen group!
Top Trivia
Herbertstrasse in the Red Light District is known for being male only, unless you are of a certain profession, making this a hub for stag and hen groups!
The Beatles got their start in Hamburg playing as estimated 273 shows in the city!
Home to the Hamburger Dom, a month long festival held three times a year and features plenty of beer tents, German food and roller coasters!
Hamburg Hen Flights and Transfers
With a short and direct flight straight from all three of London's main airports to Hamburg Airport, this great city makes the perfect weekend getaway for all hen groups.
Arriving in under two hours, your hens can be greeted by prearranged airport transfer meaning getting from the airport to the start of your celebrations is stress free. Want to start the party early? Surprise your hen and travel in style to your accommodation with a fully kitted out Party Bus!
Taxis in Hamburg are governed, meaning they have stricter rules on this method. Licensed taxis will be available for the airport if you wish to take this option into the city centre located a short taxi ride, around half an hour from the Flughafen airport.
Want to stick to the hen budget? Trains run on the S1 S-Bahn line every 10 minutes into the Hamburg's main railway station, Hauptbahnof, and takes a little over 20 minutes!
Getting around on your Hen Weekend
Bike
Sweat out the steins and shots from the night before by peddling from one hot spot to the next Hamburg hen hang out! The city centre boasts 120 service points for your hen party to take full advantage of, with your first half an hour free, €0.08 per minute or €12 a day, this is a great budget friendly way to not only see the city but to get around!
Bus
Hamburg's public transport trumps most that we are used to, by offering all-day tickets for as little as €7.70 (or purchase a group ticket) and three services, MetroBus, the Schnell Buss and NachtBuss, covering day and night trips around the city, your hen group will be covered.
Ferry
Take to the water and travel is style! Public transport in Hamburg goes beyond wheels, taking their services to the port to gerry tourists and locals around the city. Running every 15 minutes, tickets can be purchased on the day from each stop.
Walk
With great options for central accommodation, walking is a great way to get your group of girls around the city during your hen weekend. Whether it be a wander, a walking tour or a bar crawl, most of Hamburg's must see's are all within walking distance from one another.
Accommodation & Hen Stays in Hamburg
With a city bursting with potential for the top hen weekend, we truly believe that your accommodation will be a place to sleep off the steins and get ready for the adventure ahead. Based in Hamburg city centre, secure and suiting to your budget, we have some fantastic group accommodation available to your hens! Just start building your Hamburg Hen Package and choose an accommodation to suit your groups wants, needs and budget. Our expert party planners will take care of the rest!
Drinking Games for your Hamburg Hen Weekend
The options in Hamburg are endless. Keeping the hens entertained whilst they quench their thirst is an essential part of any hen party! Our expert party planners have suggested their favourites below
Photo Bingo

Capture memories and see the sights! Create a bingo card of top spots and hilarious prompts for your group to collect over the weekend. Have a prize for the winner of the best interpretation and most photos and a forfeit for the weakest! Win or lose, you will have an endless supply of content for that all important Bridesmaid speech!

No Names

A simple game to ensure that drunken antics and a great ice breaker! Event better, you don't need anything more than a drunks in hand! With just one rule of no names allowed, after a few drinks you will find yourself coming up with all sorts to get your friends attention, and maybe a few slip up and spills may occur! If you forget then you accept the forfeit and down the remainder of your drink.

Send to All

Not for the faint hearted, this game only has one rule. No phones allowed. Break that rule and you forfeit control of your phone. The remaining hens will get to send a text of their choice to anyone, and we mean anyone, in their contacts.
Our Hamburg Destination Experts
We are lucky enough to have an incredible team of party planning experts at your disposal. On hand to help you build the perfect package in this latest party destination, they play a key part in planning your event. Take the stress out of planning your perfect Hen Weekend and enjoy the experience!
Chat to one of our Hamburg experts on 01992 655 580.
Hamburg Weather
Whilst Germany isn't particularly known for sun, sea and sambuca, it follows a similar weather pattern to our own here in the UK, with lows between 3° and 8° in the winter months (Nov-Mar), and highs reaching an average of 17°to 22° in summer (Jun-Sep).
pending on what kind of weekend your group are after, peak seasons tend to be during the summer months of April to September meaning you get the best weather and atmosphere with locals and tourists alike!
Whilst not your typical hen, there is a magic to Germany in the winter months and the city comes to life with lights and pop up markets that offer plenty of opportunities for shopping and mulled wine if your group are after an alternative Hamburg hen or stag weekend.
FAQ
Frequently Asked Questions