Hen Party in Bratislava
Bratislava is the buzzing capital of Slovakia. The Town spreads like a fan on both sides of the Danube River. It is regarded as one of the most dynamically developing and most prospective regions in Europe.
Hen Night Party Weekends in Bratislava
The Slovakian capital is ancient yet modern, cheap but not tacky
With enchanting castles, stunning architecture, exhilarating activities AND cheap drinks you really are in
Bratislava hen night
heaven.
Aka 'Partyslava'.
This captivating destination has the feel-good factor and will leave you Bratislava hens grinning from ear to ear, selfies with the castle in the background are a must.
Bratislava is experiencing a boom, buildings are pooping up, deals being made, people studying and ladies enjoying a thoroughly good
hen weekend in Bratislava
. This city sits on the river Danube and has borders with Hungary and Austria.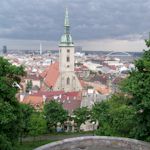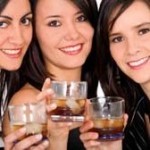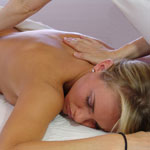 Hen parties in Bratislava ACTIVITIES
Charming, friendly and welcoming. We want your
hen party Bratislava
to be simply the best and that you get absolutely the most out of your
hen day in Bratislava
.
Hen night in Bratislava NIGHTS
Aka "Partyslava". It's your long awaited
hen night Bratislava
and you want to get the most out of it, enjoy every moment and remember it to tell the tale. Trust in us provide bags of
hen nights Bratislava
fun.
Hen do in Bratislava INFORMATION
We've put together all we can think of by way of
Bratislava hen do information
for the ultimate enjoyment of your
hen do Bratislava
.
Hen weekend in Bratislava TRAVEL
Time to your pack your bags, Bratislava here you come! All you need to know about
Bratislava hen weekend
travel for your
hen weekend Bratislava
.
Freedom organise Bratislava hen party nights and hen do weekends