How to Book
Get Planning
Choose great Activities, Nightlife, Accommodation in superb destinations across UK and Europe.
Get Booking
Pay a £15 deposit to secure your weekend in a few simple clicks.
Get Inviting
Invite the girls to pay their deposit and balances individually through our online payments.
Get Going
Receive your weekend itinerary, pack your bags and enjoy the Hen weekend!
Clear, Simple Pricing
Dedicated Account Manager
Full Financial Protection
How do you make a hens night fun?
Laughs

Research has shown that laughing for two minutes is just as healthy as a 20 minute jog. So, hen parties full of laughs really can add years to your life.

Bucket List

Seize the day with a hen party that the bride has always wanted. It's a one-off opportunity to tick a lifelong ambition with all your friends.

Challenging

Don't limit your challenges, challenge your limits. Stepping outside your comfort zone for hen party activities makes life interesting.

Boozy

Drink responsibly, don't spill it. If you think drinking is bad for you, then give up thinking on the hen do.

Memories

A good life is a collection of happy memories. Your hen night photos are worth a thousand words, but your hen party memories are priceless.
Where are the best hen nights?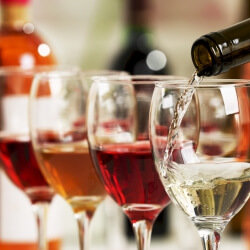 Tastiest
Sampling
selected wines
with an expert bar crawl in Budapest, cook up a storm with a
Paella Cooking
Class in Madrid, or create your own box of
chocolates
in the UK.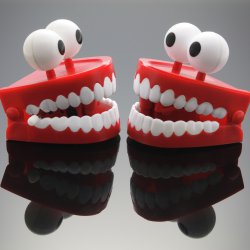 Funniest
Enjoy the best comedy drag queens, show girls and sexy male dancers in Newcastle, Amsterdam, and Magaluf. Book a dwarf stripper in Benidorm, he maybe smaller in stature, but… Or tour the bars with a handsome buff chaperone in 21 UK cities.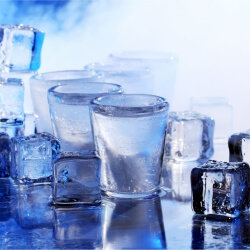 Craziest
Wrap up warm for the Ice bar in in Amsterdam, Barcelona or Budapest. Go insane with the Dreamboys shows across the country from Brighton to Edinburgh. Or go Bonkers in Newcastle with lip sync battles, crowd karaoke and ball pit games.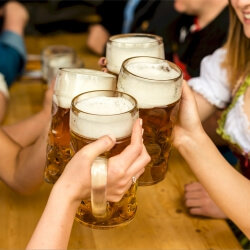 Loudest
Participate with thigh-slapping oompah bands in Birmingham, Liverpool, Manchester, Newcastle and Nottingham. Rock the boat with a disco cruise in Barcelona, Bournemouth, Bristol, Cardiff, Magaluf and Nottingham.
Creepiest
Who done it Murder Mysteries in Barcelona have your supper sleuth detective ready to solve the crime. Be scared witless, with ghost tour nightmares in Brighton, Chester, Nottingham and York.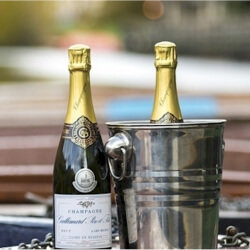 Classiest
Glass of bubbles with champagne punting in Cambridge. Design your own fragrance like an A-list celebrity with the guidance of a Master Perfumer anywhere in the UK.
Hen weekend ideas for mixed ages
It can be quite challenging deciding on the best activities for mixed ages. Pleasing everyone all of the time is a difficult task, but Freedom help planning hen parties for thousands of groups every year, navigate the choices for mixed ages from 18 to 80.
A fun class learning and making your ideal cocktails has a broader appeal than rapid fire drinking games. Even if you have a teetotaller auntie, they can always create a delicious mocktail.
An arts class could be right up the mother-in-law's street, but add our charismatic naked Adonis model and you have the unwavering attention of the young carefree and single ladies in the group.
Or how about bottomless bingo, we know nan is going to be in her element and the bottomless prosecco is going get all age groups shouting Bingo.
Hen Party Accessories
Hen party decorations and accessories make the occasion more festive and fun. Here are some hen ideas to save money on theming the party:
Balloons: Balloons are a great way to add colour and excitement to hen weekends. You can get balloons in a variety of shapes and colours to fit your theme.
Banners: A personalized banner is a great way to welcome the bride-to-be and make her feel special. You can get a banner with the bride's name or a fun message to celebrate her last night of Freedom.
Sashes: Sashes are a must-have for any hen party along with the L Plates. Get a sash for the bride-to-be that says "Bride" or "Future Mrs." and sashes for the rest of the party with fun messages like "Bridesmaid" or "Maid of Honour".
Games: Games are a great way to keep the party going and get everyone involved. You can get hen party specific games like "Pin the Junk on the Hunk" or "Truth or Dare".
Decorative straws: Decorative straws are a small but fun accessory. Get straws with fun shapes like lips or moustaches or straws with messages like "Sip Sip Hooray".
Hen party favours: Finally, don't forget to get some hen party favours for everyone to take home. You can get personalized favours like keychains or wine glasses or more generic favours like candy or small bottles of champagne.
Veils: A veil is a fun accessory for the bride-to-be to wear during the party. You can get a traditional white veil or a more colourful and playful one to fit your theme.
Photo props: Photo props are a great way to add some fun to your party photos. Get props like giant diamond rings, feather boas, and silly glasses for everyone to use.
Confetti: Confetti is a fun and festive way to decorate your party space. You can get confetti in a variety of shapes and colours to match your theme.
FAQ
Frequently Asked Questions