Hen Party in Bournemouth
Set on seven miles of golden sand and voted the "Happiest" place in Britain. Bournemouth combines the most stunning coastal scenery with beautiful Victorian architecture and contemporary nightlife.
Bournemouth hen night ideas
Donít get lost in the sea (couldnít resist the pun) of hen organisation mania, choose
hen weekends Bournemouth
and choose Freedom to organise it for you, so you can let the sea air fill your lungs, let the Dorset sun warm your cheeks and then check out those hunky beach boys.
Think
hen parties Bournemouth
, think
beach, beautiful and bountiful
. Bournemouth is the English seaside at its very best. With 7 miles of sandy beaches, beautiful Victorian architecture and a contemporary nightlife this location blends the perfect cocktail for your
hen nights Bournemouth
.
This compact town centre is full of your favourite trendy watering holes Ė the next glass of wine is only a short totter away (comforting thought isnít it).
Less old grannies and more
new pubs, new clubs and new leisure facilities
.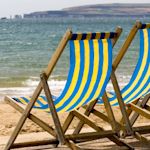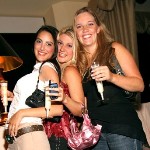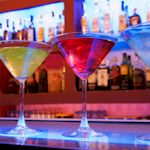 Hen parties in Bournemouth ACTIVITIES
This town is now a favourite destination for thousands of tourists every year. Well, with all that sun, sea, sand (and the other) itís no surprise the
hen party Bournemouth
will love it. There's never a dull moment with our choice of
Bournemouth hen day
ideas.
Hen night in Bournemouth NIGHTS
Time to fluff up those hen feathers for the
hen night Bournemouth
. Wining and dining, dancing and laughing Freedom's
Bournemouth hen night
will ensure this one is talked about for years to come.
Hen do in Bournemouth INFORMATION
It's often the little extras can add so much to a
hen do Bournemouth
, so be sure to take a quick look at our
hen party information
gems.
Hen weekend in Bournemouth TRAVEL
Plan your journey with the help of our
Bournemouth hen travel
tips and advice for your
hen weekend Bournemouth
.
Freedom organise Bournemouth hen party nights and hen do weekends
Freedom Hen Reviews
Bournemouth Hen Weekends

Reviews :

4.7

Stars From

14

reviews




Katie

's review on

25 July 2015

Adonis cabaret Bournemouth

It was easy, cheap and everyone was so polite when I phoned freedom up. Everything was easy to understand and to pay in instalments was a bonus for us all. Our weekend in Bournemouth was amazing. The Adonis caberet show was brilliant and the hotel was clean and the staff were so helpful and polite. Will definitely book through freedom again for any event xx
Hen activities in Bournemouth
ADONIS Cabaret Show
Jennifer

's review on

03 July 2015

We organised a hen weekend for 8 girls to Bournemouth through freedom. We found that the payment system was great and they kept us fully informed with everything we needed to know. The hotel was a bit 'tired' but the staff were fantastic. One of are party is celiac and has to have a special diet, the staff went out of their way to provide the right food for her. I would stay there again.

For our afternoon entertainment we went to a hotel to learn 80's dance routine Fame. Unfortunately we we're directed to the wrong room and it took 30 mins out of our 2hr slot to sort out the problem. The lady taking the course was very apologetic and once we got started it was great and very enjoyable. For our evening entertainment we went a comedy night at the Cameo night club followed by dancing. Overall we had a great time and I would recommend freedom.
Hen activities in Bournemouth
Comedy Hen Night
,
80s Dance Party
Kerris

's review on

04 April 2015

Cocktail Making Class

We booked the class which was at Yates' in Bournemouth. There were 22 of us on a hen weekend. Was great fun and we all learned something too. Everyone had the chance to make a cocktail. I think if the group has been smaller we would have been able to make more than one each but we all got to try each cocktail. The barmen were brilliant and mentioned they'd not had such a big group before - you would never have known this. The Jaeger rally was a great finale. The platters of food were plentiful too. My only very small complaint which I didn't think about until it was too late, we didn't receive a welcome drink which I thought was part of the package. Would recommend this as a good activity to do late afternoon before heading off for your night out.
Hen activities in Bournemouth
Yates Cocktails
Jess

's review on

23 August 2014

Lots of fun - The Hen do to Bournemouth with cocktail making and live nude drawing was great. The accommodation the Bourne Hall Hotel was lovely, nice room, great staff many thanks to Freedom
Hen activities in Bournemouth
Nude Life Drawing
,
Cocktail Training
,
Nightclub
Rachel

's review on

27 June 2014

Absolutely amazing weekend from start to finish, every last detail was just right! It's a knockout on the Saturday is a must for anyone wanting an absolutely fantastic and fun day! The hen wanted to just go back to Friday and do it all again so I'd say a major success!!! Thanks freedom!Ö
Hen activities in Bournemouth
Its a Knockout
,
Dreamboys Show
,
Nightclub
Natalie

's review on

07 June 2014

Had a fab time in bournemouth, all the girls loved it. The guys at the quad biking activitys were brilliant made everyone welcome and at ease. Pole dancing was hilarious definitely worth the giggle. The adonis caberet show is a MUST see these guys and gals were amazing. Thank you :D
Hen activities in Bournemouth
ADONIS Cabaret Show
,
Pole Dancing
,
Quad Bikes
Kirsty

's review on

31 May 2014

Had an absolutely amazing time - the website is clear and easy to use - the staff were extremely helpful and very quick at replying to any queries. The fact that I didn't have to pay out for the hen do and collect money myself meant I wasn't out of pocket and everyone could handle their own fee. The hen do itself was fantastic - super friendly staff at the Travelodge and the It's a Knockout activity was such fun - all staff members were funny, friendly and motivating! Then in the evening went to The Adonis Cabaret where everyone - including the Hen's mum and mother-in-law to be had a great time! Would highly recommend using Freedom to book your hen do as took most of the stress away, and would definitely use again in the future if I have to organise another hen do or even for a birthday!
Hen activities in Bournemouth
ADONIS Cabaret Show
,
Its a Knockout
Zoe

's review on

31 May 2014

We all had so much fun with cocktail making and games with them, they were brilliant! We couldn't believe it when they told us at the end that it was their first ever Partini night. They made my best friends hen night out very memorable and really got the party started, we ended up staying in the bar for most of the night as the hen was having so much fun on the dance floor dressed as a giant inflatable. He gave us inflatable guitars, hats, giant cocktails, shots, sweets and bubbly with sparklers and we played some very funny inventive games. Couldn't of asked for anything more, thanks guys!!
Hen activities in Bournemouth
Nightclub
Sara

's review on

12 April 2014

Booking 2 aspects of my friends hen do with Freedom was the best decision I made! As a maid of honour, I was worried about people paying/not paying and me ending up out of pocket. But Freedom solved all of those worries! I was able to send the invite out to 25 people, which soon dwindled down to 16, but was it a problem? NO! It was fab. We had some people participating in just one of the three activities, and the website made it clear what each person had to pay. There was plenty of time to pay the balance and it was so flexible for the guests to pay as/when they could. We loved Dreamboys and the accommodation booked was comfortable, clean and surprisingly quiet! It seemed to have lots of other hen and stag parties but we slept like logs! We did book "It's a Knockout" direct with the company as this worked out cheaper, that would be my only comment for Freedom. Big big thanks for taking the stress out of organising my friends hen do. It was executed to perfection and a lot of that is down to you! x
Hen activities in Bournemouth
Dreamboys Show
Hayley

's review on

29 March 2014

I have just come back from a fantastic weekend I'm Bournemouth for my sisters hen party, we all had a brilliant time. We done an 80's dance party which was great and we all had a good laugh. The second activity was a cocktail class and that was brilliant, we had so much fun and I would recommend to everyone. The hen company were fantastic, I spoke to many different people and all staff were very helpful and friendly. I will be recommending this company and activities to all friends. Thank you to all at freedom for making this weekend one to remember
Hen activities in Bournemouth
80s Dance Party
,
Party Night
Emma

's review on

13 September 2013

we stay in Bournemouth at the travelodge but booked our activities with freedom i found dealing with the staff was easy and they where always happy to help with anything i needed change or problems i had. we booked the cocktails evening and dream boys. they cocktail evening could be a little better as most places said it was free entry on the nights we went in a free drink would of been nice if i'd known i probably wouldn't of booked it. however the dream boys was amazing we had such a excellent time the buffet was really good choice of food and lots of it the free drink we got was really nice too :) the show was outstanding all the girls had a wicked time and no one had any problems with it so thank u very much for your hard work and helping me make a perfect hen wk'd for my best friend the bride.
FREEDOM RESPONSE
Thank you Emma for reviewing your hen weekend in Bournemouth. We will pass your comments onto the hen party bar tour company. I agree a welcome drink would be nice. However Bournemouth does get very busy in the summer season and names on the door is a must to get entry into the best places. In addition, clubs are more likely to charge on a Saturday night but you were enjoying the Dreamboys show.
Our club pass included:
Friday - Revolution, Walkabout, Yates Bar, Le Chic.
Saturday - Heroes, Litten Tree, Bar Extreme, Bar Me, Cameo Nightclub and MY-U Bar.

Dreamboys will be delighted with your comments, you should try the flag ship London show sometime for a girls night out. Freedom can offer the best seats at the best prices.
Hen activities in Bournemouth
Dreamboys Show
Emma

's review on

31 August 2013

We all had an amazing weekend. The cocktail making was so much fun! We had a fab night. We will defo use freedom again everyone was so helpfull and went beyone every time I spoke to them xx
Hen activities in Bournemouth
Hen T-Shirts
,
Party Night Premium
,
Girls Best Friend
Kelly

's review on

08 June 2013

Thank you for making the hen weekend for Shelly so wonderful, fun, exciting and different! Organising 24 hens was made easy with such a great event with the cool sound system on the top deck of the bus, cocktails and then a boat cruise in the sun and more cocktails! The staff were great and very helpful it was the highlight of the weekend for me!
I would definitely use freedom again for the boat trip and party bus - thanks you!!!
Hen activities in Bournemouth
Boat Cruise
Lauren

's review on

06 April 2013

Having already been on a hen party booked through freedom, I knew they were good.
When my sister asked me organize hers I thought it would be a nightmare, but after looking through your website and seeing all the different options available to hardest bit was picking which one to do!

We went to Bournemouth and did ' It's knockout' which I had been told was soooooo much fun. It definately lived up to expectations.
We also booked an Italian meal through them, the Italian restaurant situated right in the centre was perfect, food was amazing and the staff couldn't have been more friendly!

The following day we had afternoon tea at very pretty beach front hotel - it was amazing!
And again food and staff were great!

I thought organising a hen do for 22 people would be hellish but having it all sorted through freedom, and each member being able to log on and pay money as an when made life so much easier!

Will 100% be using them again!! We all had a fantastic weekend and now looking forward to the wedding!
Hen activities in Bournemouth
Italian Evening
,
Its a Knockout
,
Afternoon Tea