Hen Party in Edinburgh
The capital of Scotland and one of the most beautiful cities in Europe. Edinburgh is notorious for it's city Pub Crawls and wild all night partying. With over 700 bars Edinburgh is perfect.
Edinburgh hen night ideas
A city made famous for its history (
the castle
), its culture (
the Fringe Festival
) and its sons … namely, Sean Connery, Robert Burns and the big man: Robbie Coltrane. It's up to you ladies to go and find what the current Scottish talent is all about on your
hen nights Edinburgh
.
Hen nights in Edinburgh
is credited as one of the very few cities in the country to claim to be
alive 24/7
.
It's not all tartan, heather and kilts... this is truly a
world class capital city
, catering for all tastes and budgets. For its size, the city has more places to eat than any other in the world and with an excellent choice of restaurants, bistros, wine bars, pubs and cafes for
hen parties Edinburgh
.
With Freedom
hen weekends Edinburgh
it's all about choice and if you choose no haggis, we perfectly understand.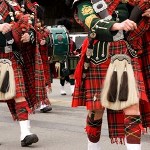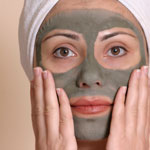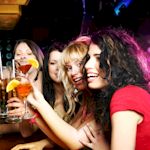 Hen parties in Edinburgh ACTIVITIES
Shopping... culture... history
... a heady mix for a winning
hen party Edinburgh
. We can keep you girls busy with the fun factor or send you for some much loved pamper and chill out time. You need look no further for all your
Edinburgh hen day
ideas.
Hen night in Edinburgh NIGHTS
And so it's on to the serious matter of ensuring this
hen night Edinburgh
is one to be
talked over, laughed over and recovered from... in time!
You girls want and deserve the very best
Edinburgh hen night
and Freedom are here to give you just that. Take a deep breath and bring it on!
Hen do in Edinburgh INFORMATION
We're the old girls of the
hen do Edinburgh
business, we've been there and done that so many times there's no more room for all the t-shirts! Yes we are claiming to have lots of experience. We know that sometimes it's just the little things that can make a huge difference and so we give you all the
hen party information
we possibly could.
Hen weekend in Edinburgh TRAVEL
It is widely said that everyone should have a
hen weekend Edinburgh
at some stage. Don't worry the party never stops so you couldn't be late.
Edinburgh hen do travel
tips and advice to help plan your journey.
Freedom organise Edinburgh hen party nights and hen do weekends
Freedom Hen Reviews
Edinburgh Hen Weekends

Reviews :

4.8

Stars From

10

reviews




Karen

's review on

17 July 2015

Great experience

Really great customer service thank you. The Bollywood dancing was really fun and one instructor was enthusiastic. Thank you.

Hen activities in Edinburgh
Bollywood Dancing
Gemma

's review on

06 March 2015

Life drawing excellent!

This was the only company that I found that was prepared to accommodate the life drawing class at the time and location of our choosing. This was essential as some of our hens were not arriving in Edinburgh until after work at 8.30pm and so we wanted the class to start at 9 at the apartment we had hired. Booking was easy and we received regular updates and confirmation e-mails in relation to the booking which was reassuring. The art tutor and model arrived in plenty of time and helped us with set up of the room. The whole activity was brilliant! Everyone loved it! The model was hunky and the tutor was good fun! Thank you xx

Hen activities in Edinburgh
Nude Life Drawing
Laura

's review on

06 February 2015

Singtastic time

What a weekend girls at freedom couldnt have been more from we booked until we arrived. Everything was what we had hoped for. We stayed in apartments they are perfect for large crowds really central. Although the information says check with suppliers to be honest I didnt everything was still grand.
When we first arrived at nightclub i wasnt overly impressed but infairness it turned out to be a great nights crack we never stopped dancing all night atmosphere was great. We opted for the x factor experience on the sat day it was one of the most fun things ive ever done and even i cant sing but something about 12 girls who havent a note in their head is the best entertainment ever.
So glad we opted for dinner package with band on sat evening food was ok! Music more than made up for it.
all in all a thoroughly fantastic experience. I would do it all again x
Hen activities in Edinburgh
Nightclub
,
X Factor
,
Live Music Venue
Michelle

's review on

03 October 2014

First Class - We were a group of 12 who were in Edinburgh celebrating our 30th birthdays. We did the pub quiz, bar crawl, scavenger hunt. Was not sure what to expect but it was amazing, totally easy to follow, clear instructions. Excellent information packs. Thoroughly enjoyable night out. Excellent service from point of contact to booking. Would definitely recommend this activity and freedom events. The whole activity took us almost 2 and a half hours. All the bars recommended in the pack were welcoming and helpful. It was a real laugh a minute and encouraged team work, we loved the drinking aspect too. Never new my friends were so competitive ha.
Hen activities in Edinburgh
Pub Challenge
Vicki

's review on

27 September 2014

Mobile Pampering - A great experience. Very smooth. The beautician arrived in good time and set up quickly, gave everyone good treatments and added to a great weekend. So good that we could enjoy treatments at our own venue.
Hen activities in Edinburgh
Mobile Spa
Lorraine

's review on

23 May 2014

I had to use freedom to book a weekend away after my previous company cancelled on me 4 days before my arrival date! I contacted Freedom and dealt with an advisor who could not have been more helpful! He help me find an apartment to sleep 14 hens which I thought would be impossible and kept me updated through your the entire process! I would definitely use Freedom again just for their customer service alone!
Hen activities in Edinburgh
Tanya

's review on

16 May 2014

Just returned from my hen do after an amazing weekend in Edinburgh. Our apartments were very clean and spacious with extra bathrooms. Only 5 minutes into the centre which was great! The package we booked included meals out where the staff were lovely! Our waiters even joined us on the karaoke :) our pampering session went with out a hitch, both our beauticians couldn't have been more friendly and professional. An amazing weekend had by all! Would definitely recommend! We will be back :)
Hen activities in Edinburgh
Mobile Spa
,
Chinese Restaurant
,
Party Night
Jennifer

's review on

24 August 2013

We had a pamper day for my daughter's hen party. It was excellent and all the girls did indeed feel pampered. We had 3 therapists there doing massage, pedicures and manicures. Everyone got half an hour which was just enough. The therapists were all very friendly and professional. What an enjoyable and relaxing experience.
The booking process was easy and the coordinator was extremely helpful. I would highly recommend this event to anyone.
Hen activities in Edinburgh
Mobile Spa
Lindsay

's review on

16 February 2013

15 of us booked for the Bollywood dancing experience with a mix of ages from 20 to 45. We didn't use the payment section as it was part of a weekend I organised but I could see how that takes the pressure off the organiser.
We all turned up dressed in saris and did not stop laughing from start to finish. We are all from a ladies rugby team and sweated as much as all do on the pitch! Even the ones who were not overly looking forward to it said they enjoyed it.
The instructor, [name removed], was lovely. She was patient, clear in her instructions and made the whole event.
The only thing I would recommend to change was to know where the event was taking place before booking as I wasn't booking the whole weekend with the company.
I recommend this experience without reservation and would use this company again.
Hen activities in Edinburgh
Bollywood Dancing
Rebecca

's review on

30 July 2011

For our hen party we went to the Bollywood dance class in Edinburgh and everyone loved it, great fun and the instructor was excellent.
Hen activities in Edinburgh
Bollywood Dancing