Stag Weekend Guide to Lisbon
Top Lisbon Stag Activities for 2023
Lisbon Stag Do Guide
When booking a Lisbon stag weekend, you may think sun, sea and shots, but did you know this city centre destination is an adventure waiting to happen? Alongside all the stag essentials, Lisbon city centre has a huge history and a wide range of stag activities to pack your weekend full of! From the Portuguese capital, you can be sure of cheap beer and wild nights out, making this an epic Lisbon stag weekend for all the lads!
Why choose a Lisbon stag do?
Offering year round sunshine and amazing views throughout the city, what was once considered a hidden gem is now a city growing to be one of the trendiest destinations amongst stag groups.
Very different to Spain and with its own distinct history to explore, Portugal's capital city knows how to host party groups and ensure them an amazing time. This party capital is in fact one of the oldest cities in Europe, dating back to 205BC, meaning you will be hosted amongst glorious architecture and sightseeing hotspots along the river Tagus, from the narrow streets of Bairro Alto to the fashionable Principe Real.
Spend the day topping up your pre wedding tans on amazing beaches or during your selected stag activities, but when the sun goes down head out to some trendy bars and clubs to party with the Lisbon locals.
Taking on the stag party plans doesn't have to be a challenge with our city guide and event experts on hand to do the work for you!
Our Stag Experts
With over 25 years of planning hen and stag weekends in the UK and Europe, we here at Freedom have proved ourselves to be the best in the business! Our party experts are on hand 6 days a week to help you put together your perfect stag party package, chat through the best stag do activities for you and work towards your budget.
Making this a stress-free experience with a low £35 deposit to make your booking and an online payment system where the lads pay us direct, your mates get the best time, and you get to take all the credit!
Speak to one of our experts today on 01992 655 580 
Top Lisbon Stag Activities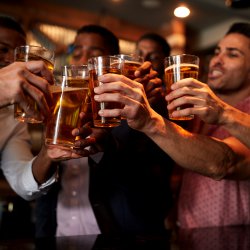 A Lisbon bar crawl that includes some top bars, shots, an hour of unlimited drinks plus entry to one of the best clubs. Awesome! Start with a cold beer as our English speaking guide takes you on a tour with an open bar for 1 hour (beet/Sangria), free shots and other discounted drinks.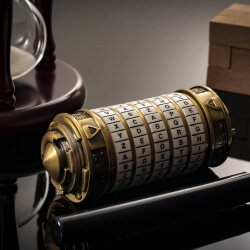 Race to escape this secret room in Lisbon, putting your mind to the ultimate test. Ready for the challenge? 'Course you are. Lisbon Escape Rooms will test your brain power AND your teamwork. Solve puzzles, decode messages and combine a series of clues that will enable you to find the way out... you've got this!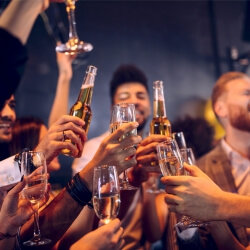 Enjoy the VIP treatment with VIP Club Entry with a bottle of spirits and mixers. A special party deserves special treatment, right? Absolutely and we think Lisbon's nightlife has it all going on. We'll arrange VIP Club Entry, reserve you a table and get you started with a bottle of spirits and mixers.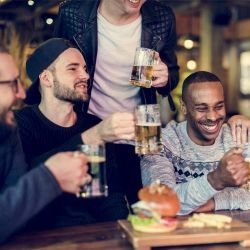 Your group table reservation is booked and ready for all the lads to enjoy steak with chips and salad, a dessert and bottle of wine between two. A great start to your big night out.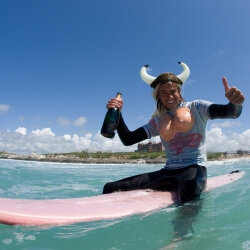 Learn to surf... the only way you can really understand what all the fuss is about is to get some gear and get wet!! That's where we can help. Lisbon Surfing is a great day out for those who want to taste the life of a surf dude and catch some waves.
Time is precious on your weekend, so rather than worry about trying to fit things in, combine two great activities in one. With our Lisbon Party Bike, you can see the sites of Lisbon, make the most of the weather and more importantly, sit back and enjoy some alcohol with your mates.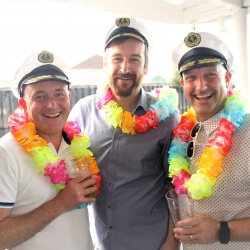 Get ready to party on Lisbon's best party cruise. With an on-board DJ, drinks and a good party vibe. Set sail for a 4-hour public boat trip. There's a welcome drink as you arrive and a free spirit and mixer during the trip.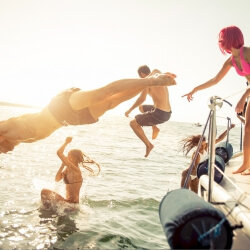 Awesome way to spend a few hours with our Lisbon Boat Cruise. Dance, drink or swim the afternoon away. The perfect way to spend a few hours during your Lisbon weekend. It's no surprise our Lisbon Boat Cruise is popular with groups looking to make the most of their Sunday afternoon.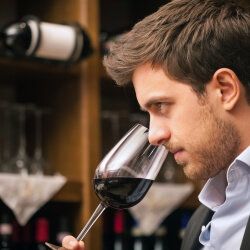 Become a wine connoisseur for the day and test your taste buds with wine tasting in Lisbon. Swallow or spit the choice is yours. Lisbon Wine Tasting will get your taste buds tingling and challenged. Our expert is on hand to talk you through a tasting of 4 local wines. Wine is the answer, now what was the question?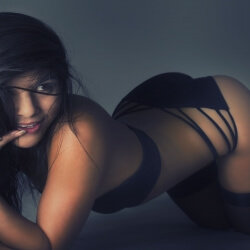 Is a stag do a stag do without setting up the groom-to-be with a gorgeous local who removes her clothes? Probably, but we'll provide the necessary Lisbon Female Stripper for you to decide for yourselves...all in the interests of research of course!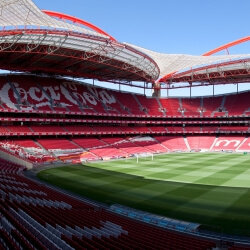 No Lisbon trip would be complete without taking in a game! We'll organise your Lisbon Football Tickets, you just sit back, relax and watch the stars show why they get paid so much. Joined in the stadium by 65,000 fans to guarantee an atmosphere to rival anything you have experienced previously.
Exploring Lisbon Nightlife
Pink Street
Don't let the name fool the lads. Although today you will find this vibrant street a Instagrammable hotspot, it was once home to Lisbon's Red-Light district and lined with brothels and shady bars. Renovated in 2022, the street now boasts some of the best bars and clubs in the city! For great night of music, opt for Musicbox, where up and coming bands are in and the cavern rooms are brought to life with neon lights!
Bairro Alto
Crammed into this small neighbourhood is over 100 bars and clubs, making this one of the popular Lisbon stag do spots in the city. There is a reason our ever-popular Bar Crawl starts in this district of Lisbon. Activities Lisbon don't get any better than this! Fancy a more chilled drink in the mid-day sun? You will be pleasantly surprised to find the jam-packed streets more laid back, so take to a roof top bar!
Cais do Sodre
Whilst you will find Pink Street within Cais do Sodre, the district itself is known for incredible nightlife and great stag venues. Make memories on roof top bars or add Nightclub Entry to your booking to ensure a stress-free evening for your stags!
Reasons to Visit Lisbon
Choosing the location for your stag weekend doesn't have to be as hard as it sounds. Speak to your groom to be to ensure you know what kind of celebration he is after. If it's sun, shots and partying in a city that offers character too, then a Lisbon stag weekend is definitely for you.
Weather
Year-round sun is almost guaranteed in Lisbon but expect to see highs of almost 30 in the summer months! A city break location with the sun soaking of a coastal spot.
Music
The music scene in Lisbon is maybe not the first thing you would think of when booking a stag weekend, but from the local Lisbon fado, or folk music, to the clubbing scene, there is something for everyone to discover.
Food
Portuguese cuisine is known for its diversity, fresh ingredients, and strong flavours. The country's long coastline and rich agricultural land have contributed to a cuisine that features seafood, meats, vegetables, and grains.
Some of the most popular dishes in Portuguese cuisine include:
1. Bacalhau - salted cod is a staple of Portuguese cuisine and is used in many traditional dishes.
2. Cozido - a stew made with a variety of meats and vegetables.
3. Caldo verde - a soup made with potatoes, kale, and chorizo.
4. Frango Piri-Piri - grilled chicken marinated in a spicy Piri-Piri sauce.
5. Cataplana - a seafood stew made with clams, shrimp, and other seafood.
6. Pastéis de Nata - a famous Portuguese dessert consisting of creamy custard in a crispy pastry shell.
7. Arroz de Marisco - a seafood rice dish.
8. Chouriço - a smoked sausage often used in stews and other dishes.
9. Leitão - roasted suckling pig.
Port Wine
Portugal is also famous for its wine, particularly port wine, which is a sweet fortified wine from the Douro Valley. In addition to port wine, Portugal produces a range of other wines, including Vinho Verde, a crisp, refreshing wine from the north of the country.
A Museum City
As you wander the streets you will find there is more than just history to discover, but a whole world of art and the walls have been transformed into an open-air museum. You will find tons of graffiti spots and walking tours that will give you a tour of the town!
Getting There
Direct flights to Lisbon Airport from most of the UK's major airports are available year-round and take only between 2 hrs 30 mins and 3 hrs. To guarantee the best prices for your group, be sure to book early and check airline apps such as 'Sky Scanner' to compare flights.
Getting Around
On Foot
With great city centre accommodation options, getting around on foot is easier than ever. No need to haul the lads from A to B when you can wander from one district to the other, making this the perfect stag group destination!
On Bike
Sweat off the shots from the night before and use pedal power to see all that central Lisbon has to offer. Cycle hire is super popular, you will never be more than a short walk for a drop off!
By Metro
Like the underground in the UK's capital, taking your stag group on the Metro will be easy. With ticket machines offering English options and running until 1am, this cheap transport is a great option for getting around!
FAQ
Frequently Asked Questions