Birthday Party in Prague
The capital of the Czech Republic has become one of Europe's premier travel destinations showing no signs of slowing down! Prague deserves the reputation of being one of the most beautiful in the world.
Considering a party weekend in Prague with your friends? Look no further. Choose FREEDOM to organise an unforgettable Prague group party weekend. You want a good time, you want good memories and you want it all hassle-free? FREEDOM can do it.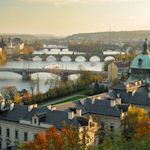 THE LOCATION
Prague claims to be the most exciting city in Central Europe, it's the combination of restaurants, sightseeing, opera and intoxicating nightlife that lead to this proclamation.
Prague, the capital of the Czech Republic, also claims to be one of the most beautiful cities in Europe and the 3 million visitors every year can vouch for that.
So, things you need to know for your Prague group party. Where to drink? You and your group will receive a warm welcome in all the cocktail Bars around the Old Town Square. A short walk away from the Old Town Square and you'll find Mollie Malones, Legends and Harleys Bar. The Tip Games, The Pack and Zlata are sports bars and you'll find them in Ve Smeckach.
Most bars and pubs are open until 1.00 a.m. on weeknights and up to 5.00 a.m. on the weekends, whilst the clubs are all open until 5.00 a.m.
Getting around the city on your Prague party night is simple – we know you like that. Its small and compact and walking tours are available. You could hop on the bus, tram or subway or take one of the many tours on offer.
Feeling tempted to unleash the credit card? Shopping in Prague is an adventure. There's something to suit all pockets from local and world famous designers, to areas like Zizkov full of shops for the bargain hunters.
Venture off to the Kanopiste and Karlsteejn Castles, these two magnificent fortresses house the most awesome collection of historical weapons.
Overcome the language barrier on your Prague activity weekend:
Hello = Dobry den
Bye = Na shledanou
Please = Prosim
Thanks = Dekuji
The locals will love your efforts.
The currency of the Czech Republic is the Czech Crown known as the Koruna and you'll get 42 of these for each £pound.
Inhabitants of this wonderful city have experienced a declaration of independence, Nazi control, brain washing communism and capitalist democracy…. no wonder it's a fascinating choice for your birthday party abroad.
IDEAS:
IDEAS: Stuck for ideas for party activities on your group party in Prague? Why not take a look at our pre-made ideas.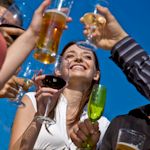 For daylight hours on your group party Prague:
WHITE WATER RAFTING – an adrenaline-pumping ride, in a 6-man raft, along the fast-flowing Vltava river.
QUAD BIKES AND BAZOOKAS - This is an exclusive package to Prague, and one that should not be missed. It brings two of the coolest things on the planet together, quad bikes and deadly military weaponry.
INDOOR GO-KARTING IN PRAGUE- Go on! Prove your driving skills are better than your best mate!
After dark on your group party weekend Prague:
PUB CRAWL – let our guides ensure you don't miss the best pubs and bars that Prague has to offer to get the most out of your party night Prague.
CASINO – feeling lucky? Then head off to one of the biggest casinos in Prague's city centre. N.B. strict dress code, no trainers.
RIVER BOAT – enjoy the bright lights of the city, dinner and live music on your three and a half hour journey. What a perfect start to your party night.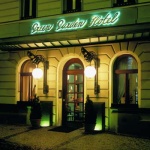 A bed for the night - Prague accommodation:
Again you choose, we'll organise the Hotel for your party weekend abroad to suit all purses. We've done our research and found some great hotels in Prague happy to have you stay.
Choose from 3-star up to 5-star for those really wanting to spoil themselves.
We'll arrange a meet and greet at the airport, including your airport transfer.
You could decide upon the fully furnished "flat" option that can house up to five people.
The hotels we choose have been selected for their high quality customer service, group party suitability, central location and value for money.
FREEDOM: home of the overseas birthday party activities in Prague.