Hen Night T-Shirts
Hen T-shirts
are the perfect way to unite your group and let people know that you're out celebrating your Hen Night. Yes girls, blending in is not an option. You want to
stand out from crowd
, get noticed and instantly find your party mates on the dance floor.
For just £10 each we'll get you sorted:

Choose from over 80 designs.
Select a colour (White/Black/Pink/Sky Blue/Royal Blue/Navy/Red) - the hen can have a different colour to everyone else to stand out.
Personalise the text with hen's name, destination, year and slogan.
Decide how many you need.
Sizes to fit all dress sizes, standard or fitted.
Add individual names if you wish to the back for £2.50 extra.
We try to keep it all as easy as possible, so for £10 per person you can add to your weekend booking. Like we said, doesn't get any easier than that!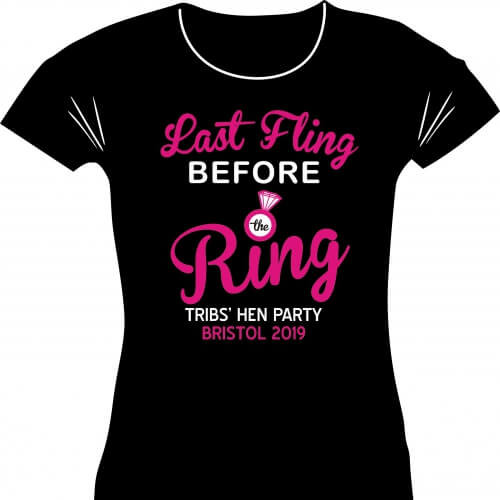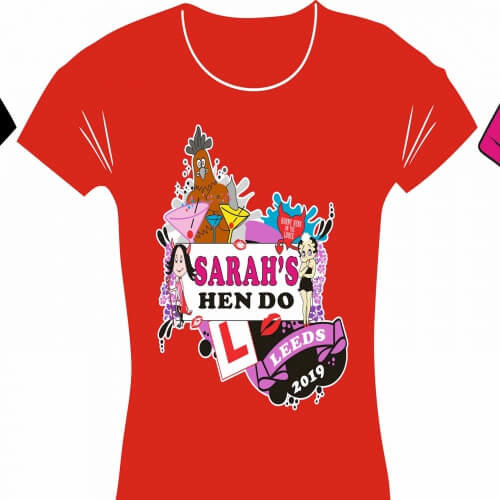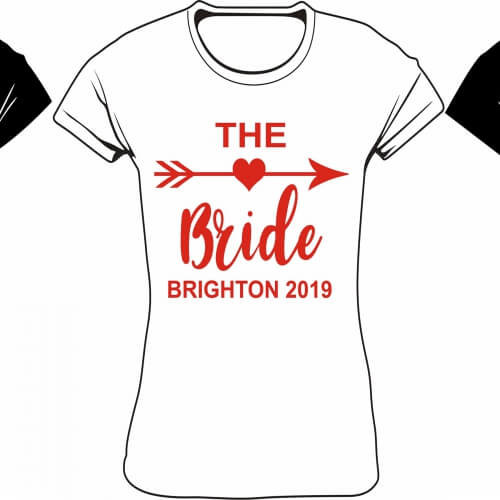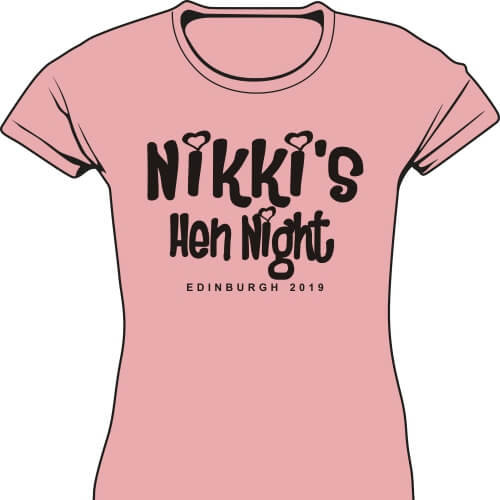 Hen Party T-Shirt Slogans
If you need some inspiration for what to have printed on your tops, then have no fear, we've pulled together our favourite Hen Party T-Shirt Slogans. Here's some of the best we've seen over the years. This is a great opportunity to be unique, show a sense of humour and certainly a conversation starter.

Team Bride
Sorry boys, I'm getting married
He put a ring on it
I'm the bride to be, it's all about me
Buy me a shot, coz I'm tying the knot
Hens just wanna have fun
I said yes
Who let the hens out
Bride's Posse
D&G Drunk and Gorgeous