10 Steps to hen party planning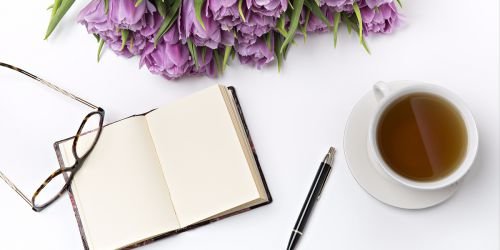 For the Bride and Bridesmaids; when planning a hen party it's never too soon to be directing your thoughts and energies to the key hen party areas outlined below.
1. Consult with the Bride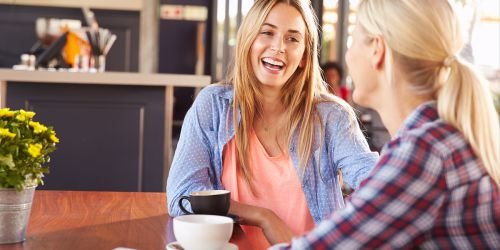 Your first move should be to approach the bride-to-be and find out what they want from their hen party. Hen parties have gone ahead with the bride kept completely in the dark as to the hen night ideas and events and have gone screamingly well. However, in many cases, this has not been the case.
The bride-to-be and key bridesmaids should decide what form the hen weekend should take and come up with some fun hen night ideas, e.g. cocktail making, life drawing, party night, luxury hotel etc. Think about: timescale, activities, food, accommodation and alcohol.
2. Date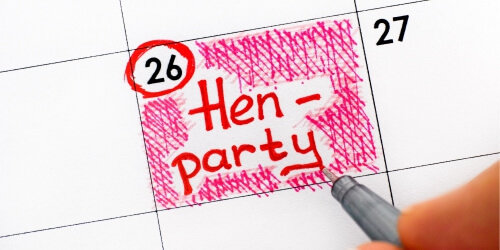 Traditionally, this has always been the weekend prior to the wedding date. With hen parties, this is particularly lovely if the activities include some form of pampering it's the perfect prelude to the wedding celebration.
However with the busy lives we all now lead, the hen party date needs to fit in with the key players and could often be a month or so before the big day.
Get the key personnel committed to one date as soon as possible.
3. Guest List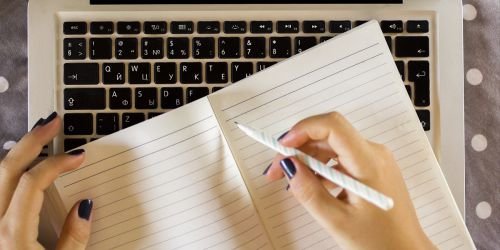 Only the bride-to-be can help you with this one. However, to help you in your task you need to know key factors such as:
The must haves… the family… the possibles and the OMG no ways
how many
where they live
who knows who
special requirements, i.e. vegetarian, teetotaller


4. Cost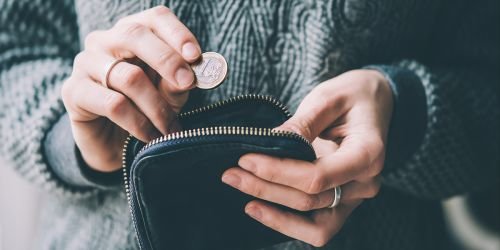 Always remember that you'll have a variety of budgets to cater for. It is all too easy to get over-enthusiastic only to find that the bride's closest friend can't afford to join you. We have a fantastic tool called MyFreedom. You can invite guests online, manage your activities, download your tickets BUT best of all everyone can pay individually online… pure bliss.
5. Location
As Kristy and Phil regularly point out... Location, Location, Location.
A hasty word of warning, this area may very well cause you the biggest headache.
Allow yourself extra time when deliberating location. Also bear in mind that very often the bride wishes to be away from home territory making your task harder due to unfamiliarity.
Spa Resort
Treat yourselves to a relaxing spa weekend at a spa resort, complete with massages, facials, and other luxurious treatments.
Beach Break
Rent a beach house for a weekend and enjoy the sun, sand, and surf with your girlfriends.
City Break
Take a city break to a trendy city, like New York or London, and enjoy the nightlife, shopping, and cultural attractions.
Hen Party Houses
Rent a country house for a weekend and enjoy the peace and quiet of the countryside, complete with hot tub, swimming pool, outdoor activities like hiking, horseback riding, or fishing. See Freedom's offerings of Party Houses.
Glamping
Enjoy the great outdoors with some luxurious hen party camping, complete with comfortable tents, beds, and hot tubs.
Wine Country
Head to a wine country destination, like Napa Valley or the Barossa Valley, for some wine tasting and gourmet dining.
Ski Resort
Hit the slopes with your girlfriends and enjoy some winter sports and cozy evenings by the fire at a ski resort.
Staycation
Stay in your own city or town and enjoy a relaxing hen weekend at a fancy hotel, spa, or bed and breakfast.
With us you could have your hen party in one of 28 UK locations, or opt for Abroad with our 20 choices of destination. Fun in the sun, historical cities and probably the best capital city in the world... London.
6. Activities and Games and Themes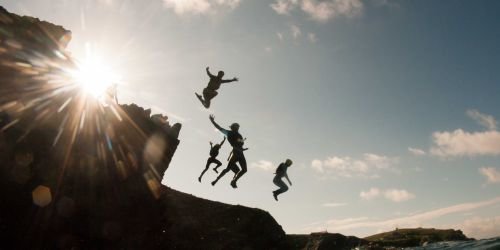 The cries of "BUNGEE" ring out loud and clear but the volunteers are not forthcoming. The options are now so extensive for hen party activities from afternoon tea to dance classes and life drawing. You have to do the research. You have determined the location, now find out what is available - remember the budget. Take a Freedom personality questionnaire and we can recommend some winning activities.
Hen party games
There are a tonne of hen party games out there, here's a few suggestions from us:
Bridal Bingo - make your bingo cards using typical wedding-related items like "bride," "groom," "wedding cake," "bridal party," and so on. As the bride-to-be opens her gifts, guests mark off the corresponding items on their bingo cards.
Truth or Dare - a classic hen party game that never gets old. Players take turns choosing to answer a personal question truthfully or perform a dare.
How Well Do You Know the Bride? - have guests answer trivia questions about the bride-to-be, such as her favourite colour, movie, or food.
Name That Tune - Love Songs Edition: Play short clips of popular love songs and have guests try to guess the song and artist.
A hen party theme
Can give your group the stand-out factor, bring all the girls together in hen party sashes and add to the fun factor.
Boho Chic: Incorporate dreamcatchers, flower crowns, and flowing maxi dresses for a bohemian-inspired party.
Glamorous Hollywood: Dress up like your favourite movie stars, with lots of glitter, sparkles, and red lipstick. Girls love to get dressed up and embrace hen party themes.
Vintage Tea Party: Host a vintage tea hen party with mismatched tea sets, lace doilies, and delicate finger sandwiches.
Beach Bash: Take the party to the beach and incorporate beachy decor like seashells, beach balls, and tropical drinks.
Wine Tasting: Host a wine tasting hen party, complete with different wines and cheeses to pair with them.
Great Gatsby: Take a step back in time with a Great Gatsby-inspired party, with flapper dresses, headbands, and Art Deco decor.
Garden Party: Host a garden party with lots of flowers, fresh fruits, and refreshing drinks. Obviously not really an option for the winter months.
7.Communicate with Guests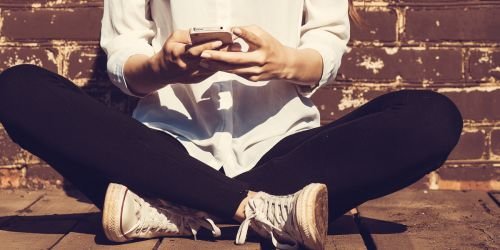 Communicating is essential to hen party planning, you'll find that everyone does want to know everything and prepare to bombarded with questions, in fact beat them to it by keeping everyone in the loop. Start with a WhatsApp group or Facebook Group, then move onto the Freedom VIP login area when you are ready to collect money from everyone.
We do all the hard work for you with our My Account Area. Everyone needs to know all the hen party essentials: date, location, activities and accommodation option. Remember to tell guests that they can pick and choose which elements of the party they want to participate in.
8. Hen Weekend Deposits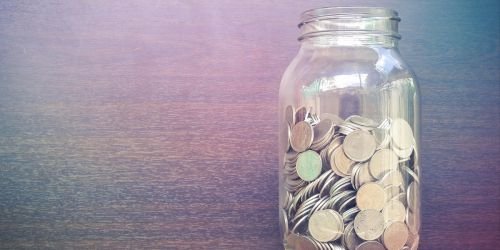 Whatever plans you have made, deposits will be required from the guests. This also helps to cut down the knock-on effect of the inevitable "non-attendees". We all know the girl - she's keen, wants to join in everything, all ready to party... then the night before her in-growing toenail causes her too much pain.
If you book with Freedom we will take care of all the above... we know right... makes it so much easier for you.
9. Make the Booking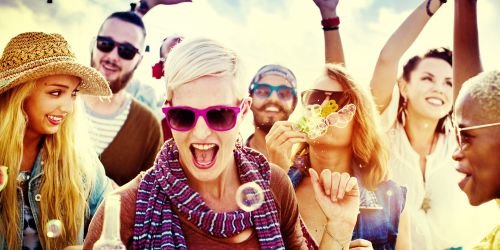 Confirm all party bookings, i.e. for hen party accommodation, activities, transport, evening entertainment, food and send required deposits. Our top tip would be to have email confirmation from all those companies that you've made bookings with.
If you decide to book with Freedom then we only need your best guess on numbers and a £35 deposit to secure the whole event.
10. Confirm Hen Weekend details with Guests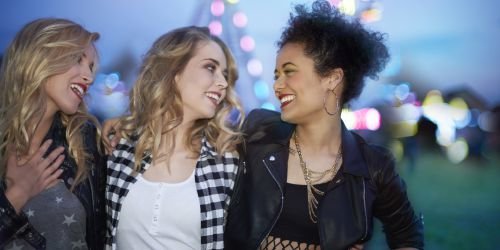 Outline where they need to be, at what time, what to pack, an idea of what to wear, and how much they still owe. Again all this is taken care of for you, each guest can login and download the ticket itinerary and maps.
It's essential with any hen party planning to remember any maps and any special little requirements, i.e. those "naughty" little gifts for the bride.
Freedom will provide you with a full itinerary, leave the specifics to us, we'll sort it and this hen weekend will go like clockwork.
We believe that you if follow our 10 step guide to planning the hen party it will be a massive success. Keep an eye on hen party budget. Make a hen party checklist.
More inspiration
FAQ
Frequently Asked Questions