30th Birthday Party Ideas
25 Unforgettable 30th Birthday Party Ideas
1. Throw a themed party
2. Host a Treasure Hunt
3. Plan a Murder Mystery Dinner Party
4. Take a Local Brewery Tour
5. Sing Your Heart Out at Karaoke
6. Incorporate favourite TV shows or movies in your shindig
7. Go Rock Climbing
8. Host a birthday brunch
9. Host a Slumber Party Movie Night
10. Test Your Knowledge During Trivia Night
11. Cooking Classes
12. Book an Escape Room
13. Have a 30 flirty dirty thirty event
14. Spend the Night in a Hotel with Your Best Friends
15. Wine tasting at a winery
16. Host an Afternoon Tea Party
17. DIY Pizza Party
18. Pasta Making Party
19. Take a trip with your best friends
20. Organize a fun grown-up dinner party
21. Treat Yourself to a Spa Day (Or Weekend)
22. Go Glamping
23. Bake your own birthday cake
24. Camping Trip
25. Live Music and Dancing
Top 30th Birthday Ideas
Discover our top 10 party ideas to help celebrate your 30th birthday in style for a new decade. From crazy weekends with the girls making cocktails, bubble football with the boys or a school sports day with the crew. Our packages are tailor made to fit around your interest, party size and desired location, in the UK and abroad.
If you're daunted with the thought of organising your 30th birthday activities, we can do the hard work for you and give you a bespoke quote as well as organise individual payments for all of your friends.
Our top 10 birthday party activities include:
The Dreamboys from £30 pp – See the world famous Dreamboys, the hottest fully nude male strip show, in many cities throughout the UK. Tickets include a complimentary cocktail, birthday girl sash, a meet and greet with the Dreamboys as well as free VIP entrance to the venue's night club. Ensure you bring your dancing shoes as you'll be partying the night away to the latest funky party tunes.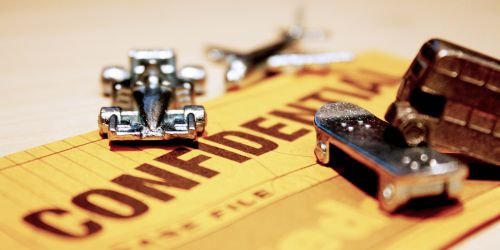 Prepare yourself for Escape Rooms. Will you be able to free yourself before the time runs out? Push yourself to the limit and solve the many logic based tasks in order to escape the private rooms. Available from £17pp in cities such as London, Cambridge and Edinburgh as well as many more.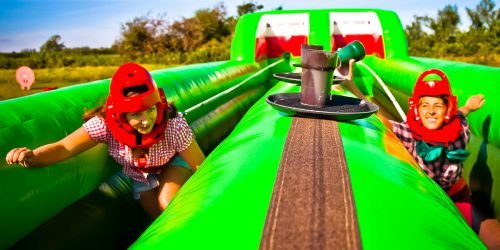 Goofy Games are a fun way to enjoy a little competition. Challenge your friends to a mixture of 10 different games and activities. Expect lots of laughter and silliness as you battle it out to win the goofy games! Prices are from £39pp and games will be dependent on location.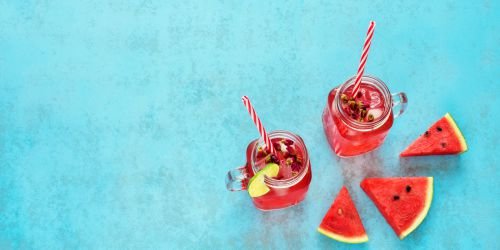 Learn how to make delicious cocktails and a new skill to become a master mixologist. You'll discover the difference between a fuzzy navel, slippery nipple and even sex on the beach. The Cocktail Training is available in many cities and start at £30.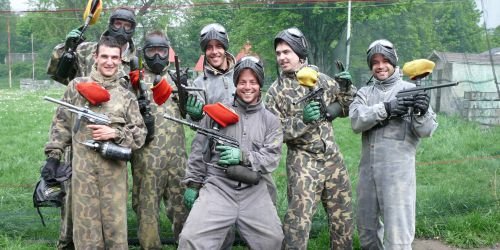 We couldn't do a top 10 birthday activity list and not include paintballing! Go Rambo against your friends and become the hero amongst your group. Packages and prices vary from location to location but start at £10pp. Take note: this classic activity is not for the faint-hearted.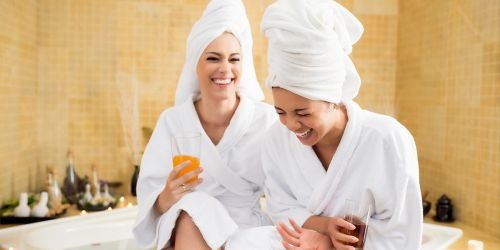 Perfect if you need some R&R. Supply the venue and we'll sort out the therapists so all you'll have to do is put your feet up and enjoy. This activity can take anything from 2 hours to 4 and a half, making this the perfect introduction to a night out in the city. Prices start at £29.95 and therapists can bring the spa to your home or hotel.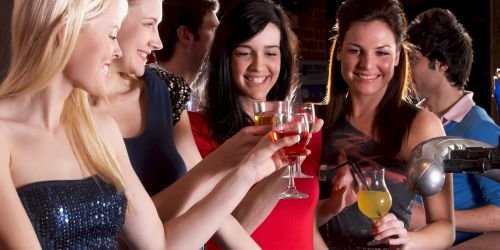 Find your best outfit and take advantage of our Party Night good food Package. Three course meal, reserved table and entrance into the nightclub, this is your birthday party sorted – fuss free! The Party Night Package costs from £28pp but varies depending on location.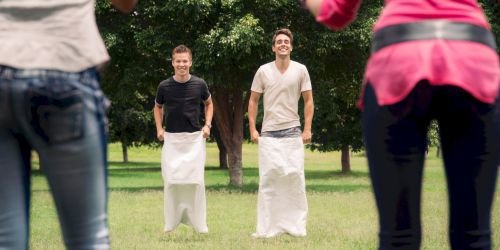 They say our school days were the best days of our lives and we kinda agree, so much so, our School Sports Day activity has made it onto our top ten. Think sack race, egg and spoon plus hula hooping – we have the lot. Don't worry, no dodgy haircuts or ankle swingers required. Available from £30pp. Now part of the Birthday Party Megamix – pick 2 activities and pay no more than £56.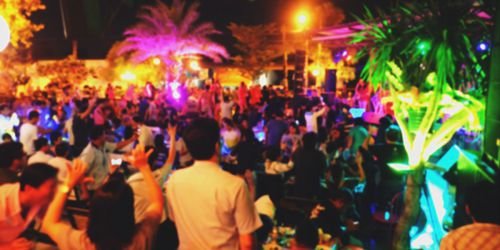 Feel like the ultimate birthday VIP and get yourself on the guest list but with no queues, your own private booth and complimentary bubbles. Dress code sorted, you are ready to party. Nightclub VIP starts at £15 and available throughout the UK.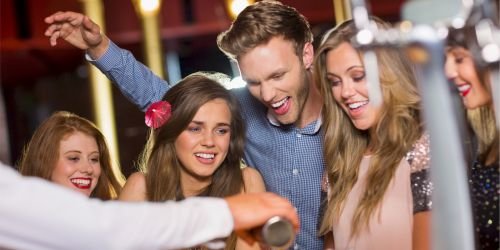 Turn your birthday into a birth-weekend! Stay in a luxury 4* or 5* hotel, order room service and make your 30th birthday an occasion to remember. Hotels are in prime locations near city centres and many include extras like swimming pools and health clubs….ahh!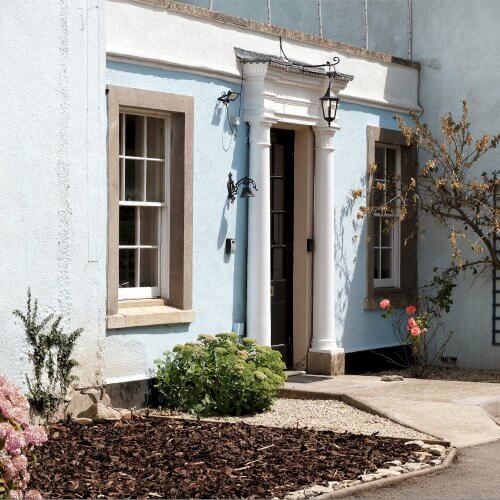 Have a house party, choose from over 250 houses to rent for your milestone birthday. A family member can decorate with birthday balloons and organise activities including cocktail making and nude life drawing to show off your creative juices.
Bonus Unique 30th Birthday Ideas
1. Take a cooking class with a professional chef and learn how to prepare a fancy gourmet meal. Invite friends to join in and make it a group activity.
2. Plan a weekend getaway to a remote location, such as a cabin in the woods or a beach house, where you can disconnect from technology and enjoy nature.
3. Host a wine and cheese tasting party with a variety of wines and cheeses from different regions around the world.
4. Book a private yacht or boat tour and sail around a scenic area with your friends.
5. Rent a party bus or limousine and go on a tour of the city, stopping at various bars, clubs, and restaurants along the way.
6. Have a professional photographer take glamour shots of you and your friends in a studio or on location.
7. Take a dance class, such as salsa, ballroom, or hip hop, and learn some new moves.
8. Create a personalized scavenger hunt for your guests that includes locations and landmarks that are meaningful to you.
9. Rent a private movie theatre and have a movie marathon with your favourite films or TV shows.
10. Go on a hot air balloon ride and enjoy a bird's eye view of the scenery below.
Exciting and Fun 30th Birthday Party Ideas
For milestone birthdays gather your closest friends as you enter the next decade:
1. Rent a private room at a karaoke bar and sing your heart out with your friends.
2. Plan a "wine and paint" party where you and your guests can sip wine and create your own artwork.
3. Have a fun games night with board games, card games, and other party games. You could even have a tournament with prizes for the game night winners.
4. Host a murder mystery party where everyone dresses up and plays a role in solving a fictional crime.
5. Rent a photo booth and create fun memories with your guests while taking silly pictures.
6. Throw a costume party with a theme, such as a decade (80s or 90s), a TV show or movie, or a superhero.
7. Have a garden party BBQ with lawn games like cornhole, giant Jenga, or ladder toss.
8. Go on a pub crawl or brewery tour with your friends and try different beers and cocktails.
9. Organize a scavenger hunt around the city or town where you and your guests can solve clues and complete challenges.
10. Have a dessert party with a variety of sweets like cakes, cupcakes, cookies, and chocolates.
Remember, the most important thing is to have fun and celebrate with the people you care about. Tailor the party to your preferences and interests, and don't be afraid to get creative!
How do you throw a 30th birthday party on a budget?
Throwing a 30th birthday party on a budget is completely possible with a little creativity and resourcefulness. Here are some tips:
Set a budget
Decide on a budget for the party and stick to it. Make a list of all the necessary expenses such as food, decorations, and entertainment, and allocate funds accordingly.
Host the party at home or a public park
Choosing a free or low-cost venue can help reduce expenses. Consider hosting the party at home or a public park that doesn't require rental fees.
DIY decorations
Make your own decorations using materials you already have at home. You can create a festive atmosphere using balloons, streamers, and DIY banners.
Potluck-style food
Ask guests to bring their favourite dish or beverage to share. This not only saves money on catering, but also adds variety to the menu.
Keep the guest list small
Limiting the number of guests can help keep costs down. Consider inviting close friends and family only.
Use free or low-cost entertainment
Plan games or activities that don't require expensive equipment or rentals. For example, you could play board games, charades, or have a sing-along.
Skip the fancy cake
Instead of ordering an expensive birthday cake, make your own or purchase a small cake or cupcakes from a local bakery.
Remember, the most important part of the party is celebrating friends, not how much money you spend. With a little creativity, you can throw a memorable 30th birthday party without breaking the bank.
FAQ
Frequently Asked Questions
How do you make a party fun?
Even the most party-pooping guest (there is always one) will be in the party groove when the drinks are flowing and you kickstart the games. A party weekend isn't complete without some brilliant activities and games to break the ice and turbo charge the shenanigans.