Thames Speedboat Ride
20/04/2017
We try before you buy.
Here at Freedom, we take that philosophy very, very seriously. So when the Boss asked, "Who'd like to go 'f' fast, in a speedboat, up the Thames?" A dozen hands shot up, me please.
Billed as
the fastest way to see the Thames
, we can confirm this is totally true.
The Freedom Team made their way down to the Southbank and were met by an enthusiastic staff member, who told us his name was 'Little Mike'. Mike took us through all the Thames Rocket safety procedures, you know the important stuff like get your life jacket on. We did as we were told.
Once boarded Mike introduced us to our skipper Chris and explained that as much as Chris wanted to take off at rocket speed, he'd be done for speeding by the Thames Police. Oh, well we wouldn't want him getting a fine and needing to attend a speed awareness course, so we took in the sights until well passed the Police restriction areas.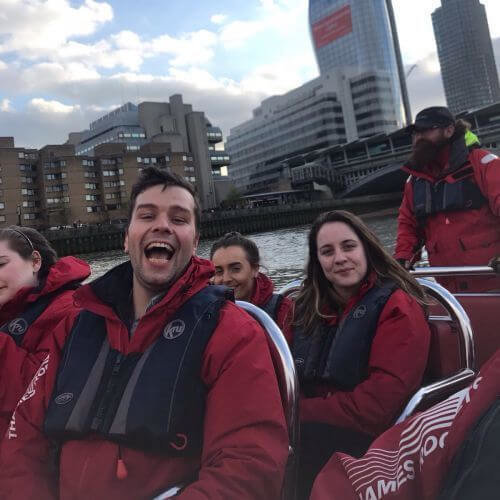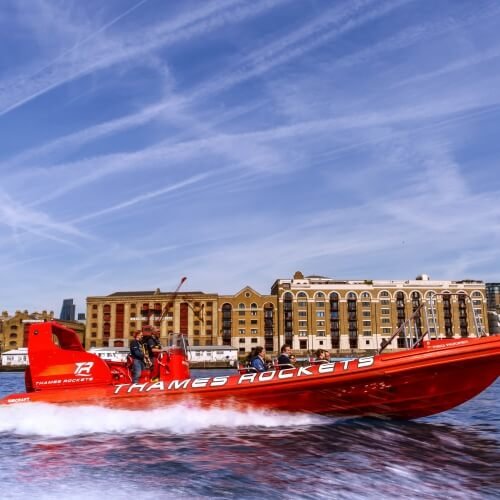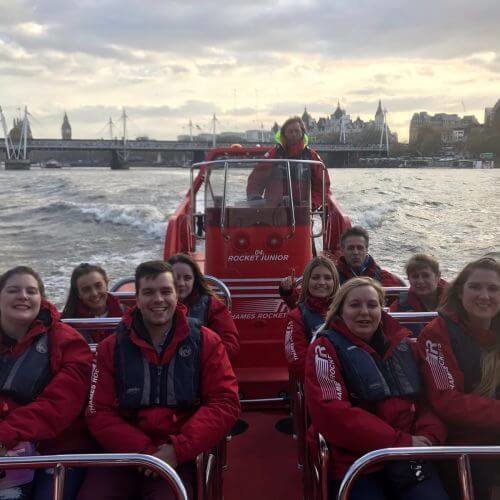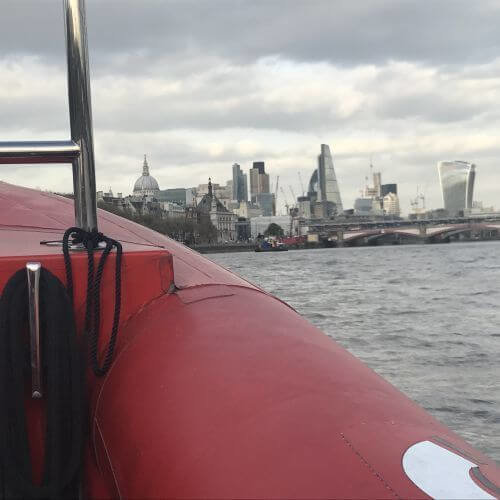 Chris then let rip and showed us exactly how the boat earned its place amongst the
Thames Rocket
fleet.
We whooped, we screamed and yes some of us did grip on for dear life.
All those fantastic adjectives like
exhilarating, adrenaline pumping, awesome
… were all applicable.
Mike maintained a running commentary of the sights as we passed, he had amusing anecdotes, fact and fiction and made a point of directing our attention to left and right. He really knew his stuff, delivery was spot on and was fascinating to listen to.
As a
party activity this one is a win/win/win… exciting/entertaining/educational.
The Freedom Team say Yes to the Thames Rocket.
Mike - Freedom MD
-
"I loved it so much I booked it for my daughter's 13th birthday party"
Kevin - Freedom General Manager
-
"Having booked many groups on the boat in the past it was great to finally get out and experience it first-hand. The Team were top notch, they really knew their stuff and it was an awesome - arguably best - way to see London!"