Stag Party T-Shirts
In case it wasn't glaringly obvious by the stag antlers and loud antics,
Stag T-shirts
are the perfect way to unite your group and let people know that you're out celebrating your Stag Night.
Blending in is not an option. You want to
stand out from crowd
, get noticed and instantly find your mates in the bar you just arrived at.
For just £10 each we'll get you sorted.
Choose from over
80 designs
.
Select a colour (White/Black/Pink/Sky Blue/Royal Blue/Navy/Red) - the stag can have a different colour to everyone else to stand out.
Personalise the text
with stag's name, destination, year and slogan.
Decide how many you need.
Choose sizes (SM, M, L, XL, XXL, XXXL)
Add individual names
if you wish to the back for £2.50 extra.
We try to keep it all as easy as possible, so for £10 per person you can add to your weekend booking. Like we said, doesn't get any easier than that!!!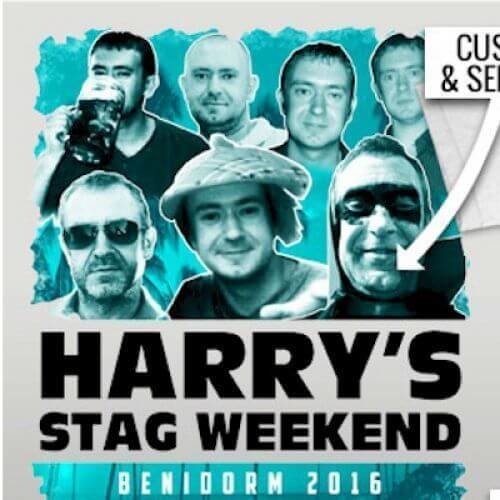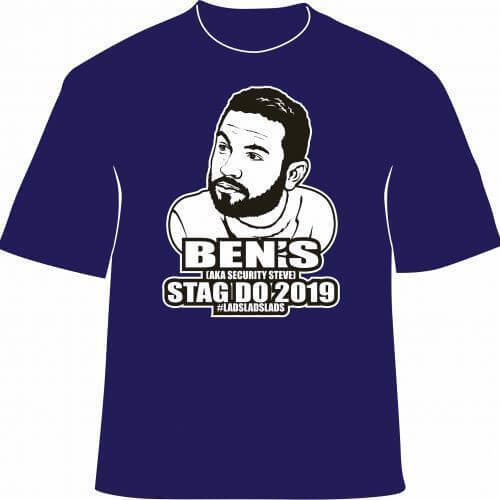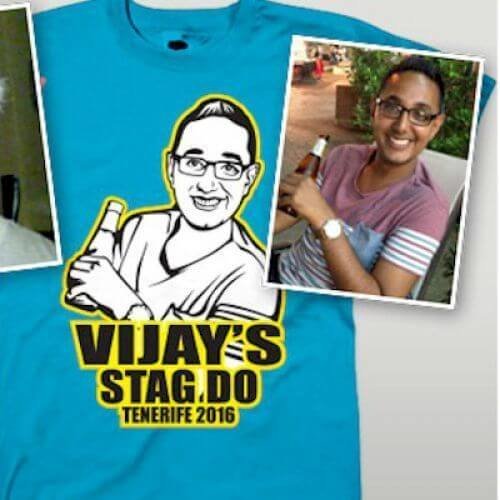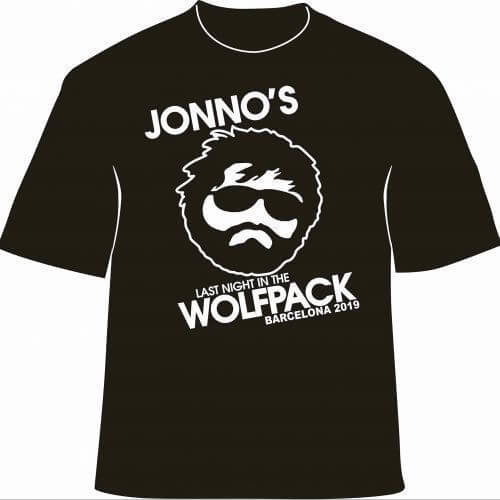 Stag Do Slogans
It's by no means compulsory, but it can certainly add an injection of humour to any stag do, can bond the guys together and of course make you boys stand out from the crowd – whether that's a good thing or not, you decide.
Anyway we'd like to share with you some of the slogans that we think warrant a mention. Some are for the main man, some can be adapted for all his mates and some simply ideal for you all.
Buy me a Beer my Wedding is Near
Last Fling B4 the Suffering (or just go with B4 the Ring)
I Do – Whatever She Says
Buy me a Shot, I'm tying the Knot
Bachelorhood – RIP
Save Water... Drink Beer
Spank my Stag Ass!
Stags On Tour
Tanked Up (appropriate if you've chosen tank driving!)
Boys R Back in Town
Also Available in Sober
FAQ
Frequently Asked Questions
How do you make a stag do special?
Go for the hassle-free option, don't waste hours planning, only to end up with a full-time job sorting out payments from guys you might not know to suppliers you have never used before. That's our job, you simply pick the best activities / accommodation and leave us to get it sorted. Then sit back and take all the credit.