Never Too Old to Party
21/03/2017
Our Freedom Team member, Karen, has experienced some interesting, odd and very strange requests during her time in Sales, but this was a first... can you suggest an activity to suit the 91-year-old grandma of the bride-to-be?
Obviously, we were intrigued to hear how the party went and how well our eldest guest (to date) enjoyed proceedings.
Group Leader, Sue, gave us the following debrief.
I started my search for something special to celebrate my daughter's 'Old Hen Do' in the summer holidays. Although I googled and contacted a couple of Hen and Stag Party organisations, from the moment I spoke to Karen at Freedom I felt that I was in safe hands. It didn't matter that I was only planning an afternoon event, rather than a whole weekend in London and more importantly I felt that my request for something suitable for 'older' people was being taken into account.

My dilemma was that I really wanted it to be an activity that my Mum, who is 91, would enjoy as well as being fun and original for all ages including my daughter and bridesmaids who are only 30! I definitely did not want an Afternoon Tea!

Originally I narrowed it down to either Cupcake Making or Cocktail Tasting but after talking to Karen she suggested the Perfume Making. I put the idea to the bridesmaids and the other guests of varying ages and they agreed it would be a great thing to do. None of us had done anything similar despite the younger members living, working and socialising in and around London.

Karen described the activity to me perfectly and said that she had tried it out herself so was obviously talking from experience. As some people were travelling down from Birmingham for the occasion, Karen checked that the location would be suitable before actually making the booking for me. This was reassuring as I had the time to check out the hotel etc. before being committed to the event.

The booking system – even for me as an 'IT Need to Know' person - was simple and easy to use. When we had a slight problem with someone paying twice, it was sorted straight away and the money refunded before the person even knew what they had done!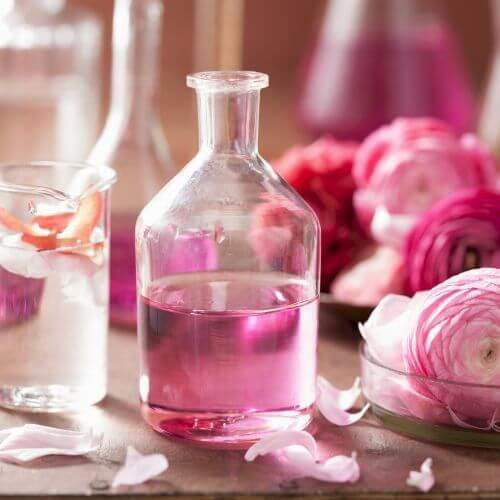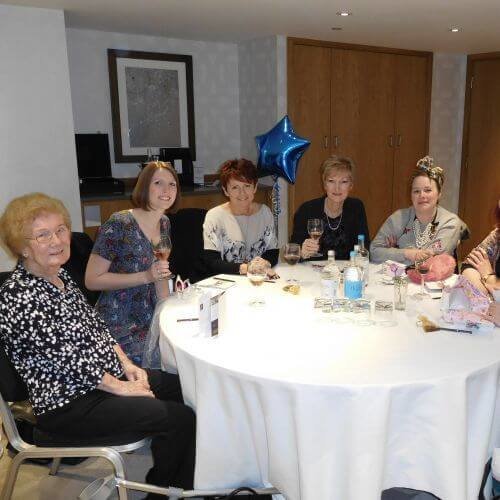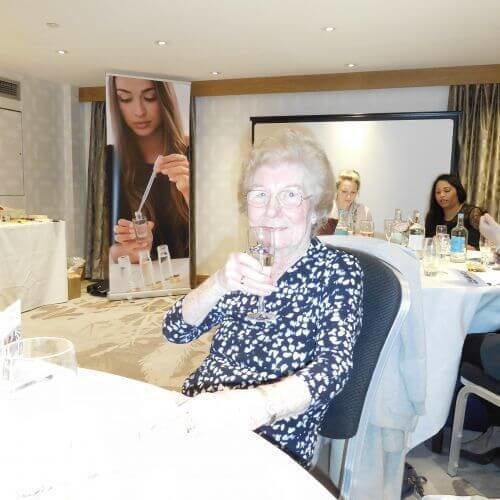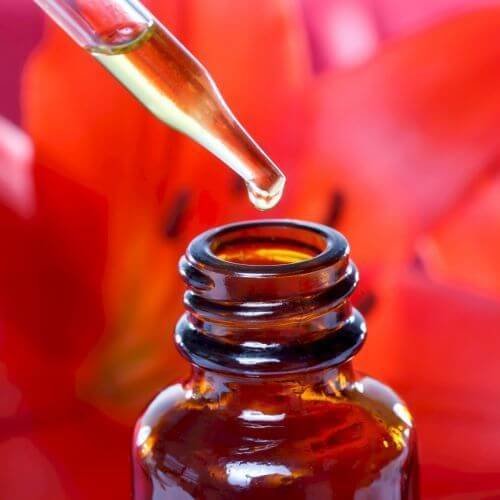 As I wanted the occasion to go smoothly my husband and I checked out the hotel, mainly for parking etc. beforehand. I spoke to the Concierge at the hotel and when I said that we were coming for the Perfume Making and he said 'oh yes, we have them most weekends'. This was reassuring as they were obviously popular regardless of the age range.

The hotel, The Hilton Kensington, was lovely and an excellent place to have a drink whilst we all gathered before the event. At 3.30pm Helen, the Perfume Stylist came over and introduced herself and led us to a conference style room set up ready for the Perfume Making Experience.

The whole event was professionally organised with the glass of bubbly, bottled water and glasses on the table as well as coffee beans in silk sachets for when we became nose blind from the perfume sniffing!

Helen was excellent, especially at engaging us all in the history behind and the delights of perfume making. She clearly knew her perfumes and was passionate about the products. She made the whole afternoon, entertaining and fun for all the age groups.

It was really a lovely occasion and one both my daughter and my Mum have not stopped talking about. The recommendation from Karen was spot on and many of the younger people have said that they would like to do the activity again with their Mums and family members.

So all in all I cannot thank everyone at Freedom enough for helping to make it such a super occasion.

As you will see from the photos we all had a brilliant time and one that will be remembered as part of the Wedding preparations for years to come!
Aww, that made such lovely reading for us that we wanted to share. All at Freedom are delighted that you all enjoyed your experience.
FAQ
Frequently Asked Questions
How do I surprise my bride on her hen do?
Depending on the bride's personality it could be a fun idea to include a few surprises. But remember she only gets one hen night so think carefully.
Should the hen party be a surprise or arranged by the bride? With most hen weekends, the bride is commonly consulted on the basics, the date, time, invite list, and where it will start. The degree of freedom the bridesmaids get to go off piste, depends on the chances of awakening the bridezilla.