Freedom - Why Us

Why choose Freedom?
Freedom was the first stag and hen organisers, trading since 1996
Exclusive hen and stag weekend supplier to lastminute.com and Alton Towers
First to offer on-line booking and individual payments for hen and stag nights
Tailor-made hen and stag dos with clear pricing and no hidden extras
Great service, no pressure selling, our sales staff don't work for commission
Financial security with all customer money held in a HSBC client's account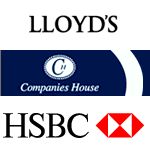 WE ARE THE BEST
But then all companies think they are too!
There are lots of websites appearing to sell similar products and services, however the number of failing companies is increasing, so make sure you are safe!
HSBC Client's Account: Freedom hold 100% of client money in a HSBC client's sort code 40-40-01
Companies House Financial Accounts: Freedom have consistently retained profits giving us a credit score reference of over 80% and no loans. See our financial accounts (company number 3679213).
Insurance Cover: Freedom have £2,000,000 public liability and £10,000,000 employers liability. Policy number 58/TX/17900547
WHAT SETS US APART FROM THE REST?
Freedom have a proven track record organising events since 1996; we have a solid reputation in the industry for honesty, consistent service standards and reliability.
We have a good working relationship with our suppliers, including Marriott and Hilton Hotels, the best activity sites in the country, plus stag and hen exclusivity with lastminute.com.

Tailor-made: Every event is as individual as you are. We are not a package holiday company.
Flexibility: If you don't want to take part in all the elements of the weekend, you don't have to. Party members only pay for what they attend subject to minimum numbers.
Choice: Tailoring the entire weekend with Freedom is easy. We offer an unbeatable range of events for you to choose from.
Support: from our Specialist Events Team for your weekend; highly trained and speaking from experience.
Tried and Tested: our principal suppliers for Daytime activities, Nights out and Accommodation have been tried and tested to ensure the best service possible for you.
Personalised Information Pack: available on-line, containing itineraries, maps and contact details are created to make life easy; also available by post on request.
Experience: established in 1996 with over 25,000 clients last year.
Pricing: It is transparent, there are no hidden extras. Suppliers review their prices on-line and offer Freedom commission.
Book: You can reserve a weekend for 20 with just one full payment, then your friends can pay on-line, it's that easy!