Birthday Weekend Guide to Bournemouth
Top Bournemouth Birthday Activities for 2023
Bournemouth Birthday Guide
Our party experts have put together a guide containing everything you need to know about hosting the best party weekend in the glorious seaside town of Bournemouth, with tips and tricks to pick up along the way.
Why choose a Bournemouth birthday weekend?
A go-to seaside destination since the Victorian days, Bournemouth has grown to be a party town with a unique urban surfer vibe! If the miles of gold sand are not enough to draw you in, the bars and clubs will keep your friends entertained for hours!
Get the best of both worlds! Going abroad isn't everyone's cup of tea, or maybe it's just out of your budget. Having a Bournemouth birthday party means you can still experience your celebration by the sea and revel in exciting activities that make for a perfect party, including Booze Cruise, Powerboat Thriller and Water Activities!
Turn your birthday night into a full birthday weekend by adding some group friendly accommodation to your package!
Bournemouth welcome groups with open arms and a beer in each hand!
Our Birthday Party Experts
With over 25 years of planning birthday party weekends in the UK and Europe, we here at Freedom have proved ourselves to be the best in the business! Our event experts are on hand 6 days a week to help you put together your perfect party weekend package, chat through the best activities for you and work towards your budget.
Making this a stress-free experience with a low £35 deposit to make your booking and an online payment system where your mates pay us direct, your mates get the best time, and you get to take all the credit!
Speak to one of our experts today on 01992 655 580
Top Birthday Activities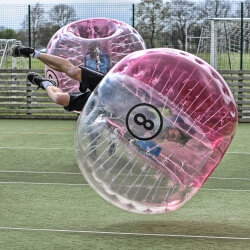 Adding a hilarious twist to the much-loved game of footie, we give you Bubble Football in Bournemouth. It does not matter the skill level of your group for this will not be like any other match you have played before, as you step into an inflatable suit and bounce, barge and dodge your way to victory!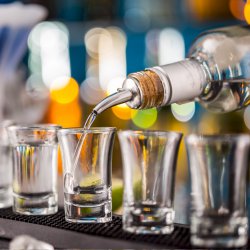 We have done the research and got together with most popular bars and clubs to create a great self-guided Bar Crawl in Bournemouth. It's a perfect choice for a famous night out in this historic city, visiting 3 or 4 bars and then guest list entry to a popular nightclub making sure you go to the best places.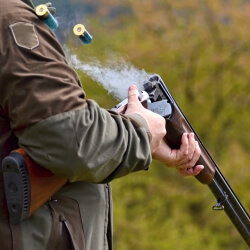 Something to remember on your Bournemouth birthday party! Choose two of our three most popular activities to create your best combination for your Woodland Ranger activity!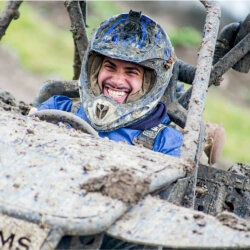 Buckle up and hold on tight for these off-road Buggies in Bournemouth. With these Bournemouth Rage Buggies, you need to be able to navigate the course's bumps, drops, puddles and dips in order to get to the line first!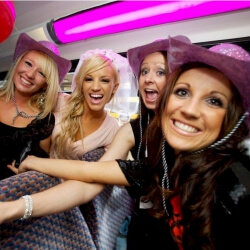 Jump on the Party Bus taking you to 4 great bars and a top nightclub including priority Q-jumps and shot in each bar! Let's face it, planning a birthday night out can be stressful and that's why we've selected the best venues, hijacked a bus, added a huge sound system, added lights so now all you have to do is jump on and join in.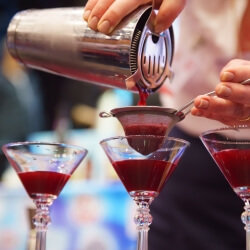 It's cocktail'o'clock! How about a few cocktails at this VIP room of a cool bar. A welcome drink awaits you, cheers! This always proves to be a popular choice for parties... and rightly so!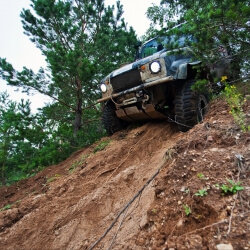 Looking for something completely different for your Bournemouth lads weekend... the search is over. We know your boys will rise to the driving and shooting challenges! You're guaranteed action, adventure with a healthy dose of fun. Enjoy Rage Buggies, Clay Pigeon Shooting, Blindfold Driving and Human Table Football.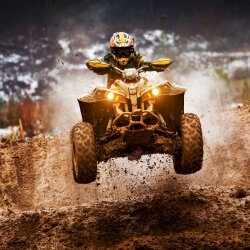 Let your driving and shooting do the talking and prove who is top dog! This is the ultimate activity hat-trick, our 3 most popular events all in one place. Enjoy Rage Buggies, Quad Biking and Clay Pigeon Shooting!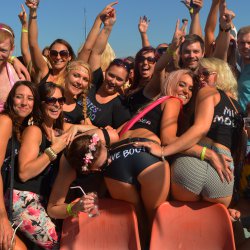 Sun, sea and party music? Join our boat with drinks, games and a huge sound system for an afternoon birthday party at sea! After boarding the boat, you'll be able to soak up the coastline views as you cruise out to sea. There is a cash bar, a dance floor and reps to keep the birthday party going!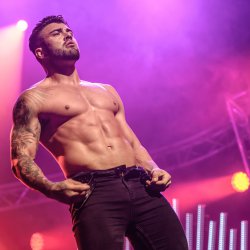 With hot male strippers to start your night off right, a welcome drink ready for you, AND a meet and greet with the Dreamboys after the show, there is no need for us to explain why the Dreamboys have remained one of the best girls nights out in Bournemouth!
Tips and Tricks for Your Weekend
Remember the VIP!

Whilst it is fine to keep the details of the party a surprise for the VIP of your group, don't forget to consult them first to know their do's and don'ts for the weekend. It is their party after all!

Take advantage of your online event area!

Freedom offers full access to the event for all your attendees, meaning your group can pay as you go, track attendance and view necessary documents!

Group chats are your best friend!

The chances are you don't know everyone who is attending the event, so making a group chat makes it so much easier to send out updates and reminders!
Bournemouth Nightlife
The Triangle
The best place to head for all the best bars, clubs and eateries!
Old Christchurch Road
For a sure great night out head to Old Christchurch Road for classic nightlife venues!
Town centre
During your visit, you will more than likely head this way for some great grub and a beer or two in a chilled area of Bournemouth!
Things to See and Do
Bournemouth pier
What started as a small wooden jetty in 1855 is now a hive of locals and tourists competing in classic arcade games and sampling the local fish and chips!
Seaside
What keeps everyone coming back is the infamous Bournemouth beach! Not just for relaxing, why not head down for a barbecue on the sand!
Bournemouth Birthday Accommodation
Part of the excitement of taking charge of your birthday, whether on behalf of a friend or for yourself, is getting to choose some killer accommodation to go with the epic activities booked!
Now, we truly believe in an action-packed town like Bournemouth, your accommodation will be a place to lay your head between activities and sleep off your hangover from the night before, with so much to see and do. Whether you are looking for a budget hotel to suit, a hotel that offers a little more luxury or a party house to bring the activities to you, we have got you covered!
Not sure what to choose?
No worries! Our party experts will be happy to advise based on the wants and needs of your group!
Getting Around Bournemouth
On Foot
The heart of Bournemouth contains a vast array of restaurants, bars and clubs. All withing easy staggering distance of each other on your Bournemouth birthday party!
Train
Getting your friends into the town itself is easily done with the central Bournemouth Train Station at the heart of the fun! Just walking distance to tons of group friendly accommodation and restaurants, it gives you the perfect excuse to get the party started straight away!
FAQ
Frequently Asked Questions
What are the top Bournemouth birthday ideas?
Bournemouth offers a huge range of popular party activities!
Whether you want to drink all night long as you take part in a Bar Crawl or take on the rapids of Water Activities! Your friends are sure to enjoy fun party classics such as Paintballing, Cocktail Making and a Bottomless Meal!