50th Birthday Party Ideas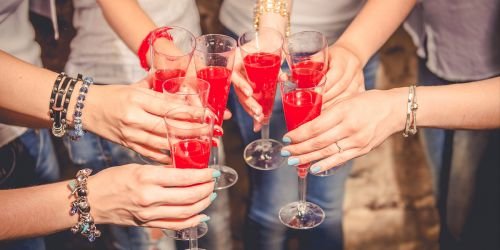 We can guarantee treating yourself to an indulgent weekend or trip with your loved ones is the best way to see in your 50th. We'd certainly celebrate with delicious food and drink in some of the most cultural cities around. With plenty of activities to our name, we can certainly help you with some 50th birthday inspiration.
25 Ways to Celebrate the Big Five-Oh
1. Virtual Fine Wine Tasting
2. Visit a Michelin-Starred Fancy Restaurant
3. Hire a Private Chef for an At-Home Dinner Party
4. Rent a Party Bus
5. Visit an Amusement Park
6. Take an Online Cooking Class
7. Enjoy a Progressive Tasting Menu Dinner Party
8. DIY a Double Feature Drive-In Movie Night
9. Throw a '50s-Themed Party
10. Casino Party Black Tie Affair
11. Register for a BYOB Art Class
12. Throw a "Golden Milestone" Party
13. Go on a Food Tour
14. Go for the Gold With an Olympic Party
15. Have a Board Game Night
16. Road Trip to a Weekend Getaway
17. Organize a Cheese Tasting and Fondue Party
18. Host a Murder Mystery Party
19. Throw a 'Favorite Things' Bash
20. Check Out a Local Comedy Club
21. Root for the Home Team at a Sporting Event
22. 50th Birthday Party Ideas in the Great Outdoors
23. Birthday Cake Decorating
24. Relax at a Yoga Retreat
25. Ride a Hot Air Balloon
26. Check Something Off the Bucket List
27. Take a Vacation to Learn Something New
29. Go Glamping
30. Get a Tattoo
31. Volunteer for a Good Cause
Things to do for your 50th Birthday Party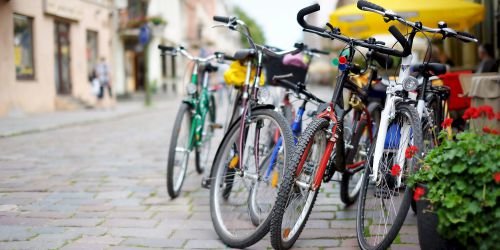 Grab your helmet and go for a ride! Cycle through Cambridge or many cities in Europe on wheels and explore the wonders in the area. Your group will cover many miles on this quintessential activity as you discover the colleges and universities the city is known for as well as the beautiful countryside. When choosing a bike tour in London, your group will explore the capital on a pedibus. Ideal for large groups, you'll sit around something a bit like a table with pedals. Really sociable and fun, you'll be able to bring your own drinks and mp3 player on board as you cruise through the city.
Everyone loves a spot of relaxing afternoon tea. Celebrate your 50th birthday with family and friends with a round of sophisticated sandwiches, cakes and tea as you take in your surrounds. Chat, giggle and upgrade to a glass of bubbly as you indulge in this classic English activity.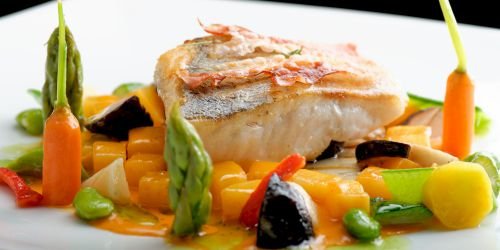 Sit down with your friends and let somebody else do the cooking. Spoil yourself as you devour a gourmet lunch and indulge in the delicious feast on offer. Your group will enjoy a three course meal with a glass of bubbly, so kick back and relax a chilled afternoon with good food and great friends.
Raise a glass to your 50th birthday with a wine tasting session. Available in many cities throughout the UK and in Europe, you'll be able to sample old favourites as well as discovering new wines from across the globe. Get to taste from a selection of wines from whites, reds and roses in this 90 minute session.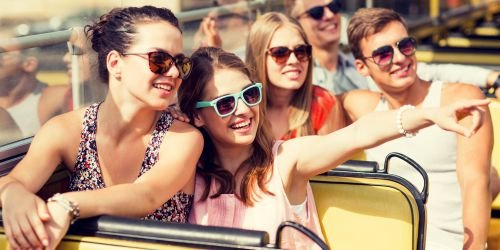 Hop on and off sightseeing buses and walking tours in the UK and throughout Europe are a great way to spend your 50th birthday. Enjoy some quality time with your friends as you explore quality landmarks and cities. Explore the roman baths, see the universities in Oxford or go over the famous bridges in Newcastle.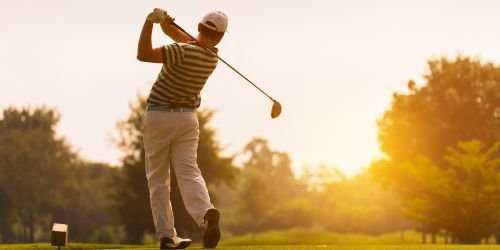 Don't think you can play a round of golf in the middle of the city? Wrong! Visit an indoor golfing range and bring your friends and family along for a light-hearted game. If you'd much rather play a proper game of golf in the great outdoors, then not to worry, we can organise that for you too.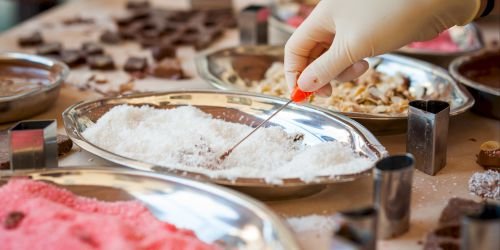 Learn how to make delicious chocolates, white, milk or dark? What will you choose? Gather your friends and compete to make the most perfect selection of chocolates. You'll learn from the best, have a go yourself and of course, have a taste test.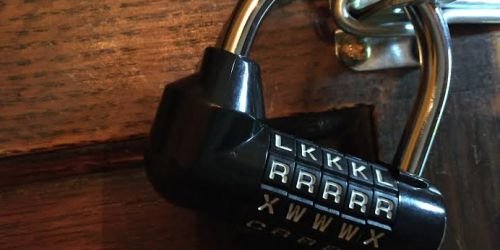 The challenge is to escape the room within the time limit. Will your group have what it takes to solve the riddles in this themed room to get out in time? This exciting and mind boggling activity is totally immersive and you'll have the opportunity to experience what it's like to work under pressure. Don't worry if you don't make the time limit, they'll let you out, we promise!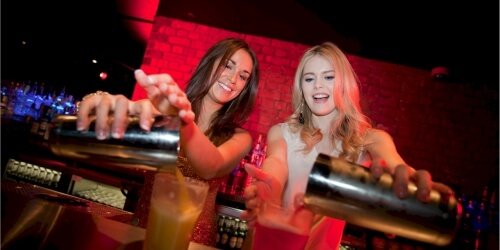 Celebrate your 50th at a city centre venue, the bar is yours to practice and hone your skills at making cocktails. You know your favourites and this activity is fun, informative and a great start to your celebrations. The venue will also host your group for a 2 course meal, with a choice of options to suit everyone.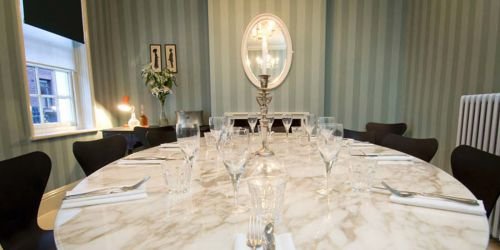 If all you want to do is gather your family and extended family or just your friends for a big 50th birthday fine dining meal then go ahead. Milestones are the perfect excuse to push the boat out and celebrate in style. Raise a glass, enjoy exquisite food and see in your 50th with a meal you haven't had to cook or clean up after – bliss!
How to plan a themed 50th Birthday
Organizing a 50th birthday party is a great way to celebrate a milestone in someone's life. Here are some steps to help you plan and execute a successful party:
Decide on the party's theme and location
Choose a theme that suits the person's personality or interests, and decide on a location that can accommodate the number of guests you plan to invite.
Create a guest list and send out invitations
Make a list of everyone you want to invite and send out invitations at least four weeks in advance. Be sure to include the date, time, location, dress code (if applicable), and RSVP deadline.
Plan the party's menu
Decide on the type of food and drinks you want to serve at the party, whether it's a sit-down meal or a buffet. You can also consider hiring a caterer to take care of the food for you.
Decorate the party space
Set the mood with decorations that fit the party's theme. You can use balloons, streamers, flowers, and other decorations to create a festive atmosphere.
Plan the party's entertainment
Consider hiring a DJ or live band to provide music and entertainment for the party. You can also plan games or activities that suit the party's theme.
Prepare a special gift or surprise
A 50th birthday is a significant milestone, so consider preparing a special gift or surprise for the birthday person. This could be anything from a photo slideshow to a surprise performance by a favourite band.
Make sure everything runs smoothly
On the day of the party, make sure everything is set up and running smoothly. Assign someone to greet guests, take coats, and direct them to the party area. Have a plan in place for any emergencies that may arise.
By following these steps, you can organize a successful 50th birthday party that the birthday person and their guests will remember for years to come.
50th Birthday Party Ideas in the Great Outdoors
Celebrating a 50th birthday party in the great outdoors can be a fantastic way to enjoy nature while also honoring a milestone in someone's life. Here are some 50th birthday party ideas that you can consider for an outdoor celebration:
Camping trip
Plan a camping trip to a nearby park or campsite. You can set up tents, cook meals over an open fire, and enjoy the beauty of nature with friends and family.
Hiking adventure
Organize a hiking trip to a scenic trail or mountain. Choose a route that is suitable for all ages and abilities and plan a picnic lunch or dinner at the end of the hike.
Beach party
Host a beach party with a barbecue, beach games, and music. You can rent beach umbrellas and chairs, and provide guests with beach towels and sunscreen.
Picnic in the park
Plan a picnic in a local park with a beautiful setting. You can bring a basket of food and drinks, blankets, and outdoor games such as frisbee or croquet.
Outdoor movie night
Set up an outdoor movie screen in a backyard or park and show a classic movie or the birthday person's favourite film. You can provide popcorn and snacks for guests to enjoy while watching the movie.
Kayaking or canoeing trip
Plan a kayaking or canoeing trip down a nearby river or lake. You can rent equipment, hire a guide if needed, and enjoy the peacefulness of the water while celebrating the birthday.
Horse riding
Organize a horseback riding trip to explore nearby trails or countryside. This is a great option for those who enjoy horseback riding or want to try something new.
By choosing an outdoor activity that suits the birthday person's personality and interests, you can create a memorable and unique 50th birthday celebration.
More Birthday Bash Ideas
Turning 50 is a time to celebrate, with half a century under your belt you can make the big 5 0 a truly magnificent milestone. The birthday boy or girl can choose to toast the occasion in all sorts of ways:
Host a cocktail party
Gather your friends and family for a celebratory bloody Mary and have a bloody good time.
West End Show
Come down to London for live music and theatrical performances in tghe West End.
Have a spa day
Treat yourself to a day of pampering at a spa. Get a massage, a facial, and other treatments to help you feel rejuvenated and refreshed.
Learn a new skill
Take a class or course to learn something new, whether it's cooking, painting, or a new language. This can be a great way to challenge yourself and add a new skill to your repertoire.
Host a dinner party
Invite your closest friends and family over for a dinner party. Cook a special meal or hire a chef to prepare a gourmet feast.
Create a memory book
Gather photos and memories from your life so far and create a special memory book. This can be a wonderful way to reflect on your life and celebrate your achievements.
Give back
Consider giving back to your community or a charity that's close to your heart. This can be a meaningful way to celebrate your milestone birthday by making a positive impact on the world.
FAQ
Frequently Asked Questions
How do you make a party fun?
Even the most party-pooping guest (there is always one) will be in the party groove when the drinks are flowing and you kickstart the games. A party weekend isn't complete without some brilliant activities and games to break the ice and turbo charge the shenanigans.