Birthday Weekend Guide to Liverpool
Top Liverpool Birthday Activities for 2023
Liverpool Birthday Guide
Not sure where to start? That's where we come in!
With our extensive Birthday City Guide giving you all the best party ideas and team of event experts at your fingertips, the only thing you need to worry about is what you are going to be drinking on the night.
Whether you are in the process of choosing a city to host your upcoming birthday or have just booked and want to know a little more about the best spots, below you will find everything you need to make this weekend the most epic weekend – and don't worry, we will let you take all the credit too! Along with the offering low per person deposits and instalments for your party attendees for up to six weeks prior to your travel dates, we here at Freedom are available 6 days a week to chat to about your birthday planning!
Liverpool – A World Famous Party Scene!
There is a reason we do what we do – the feedback we get from our Liverpool Birthdays is second to none with a lively nightlife scene, filled with group friendly bars and clubs offering unique experiences and one off entertainment!
With distinct party districts in the city centre including the Cavern Quarter and the Concert Square, your mates will never be short of a drink or two in your Liverpool Birthday Party.
As well as a buzzing nightlife scene, Liverpool offers an unforgettable experience with it's music scene and fun activities! This weekend is all about you. Liverpool promises an amazing time!
Build Your Own Liverpool Birthday
Bring it on!
Promising to be an unforgettable night, our team of passionate party experts will be able to guide you through the whole experience! Browse our full range of Liverpool Birthday Activities here, add the ones you can't and simply choose a great accommodation to suit your budget.
Once we have received your enquiry, we will be in touch to talk times, options and to offer advice.
With tonnes of city centre activities, you will not be short of options to suit your group's needs, from Bavarian Night to Bubble Football, offering your friends an unbeatable experience in this party city!
Liverpool Birthday Activity Ideas
Liverpool offers an unforgettable range of fun birthday activities that will have your friends closer than ever after your weekend away.
Whether you want to kick back and relax in the city centre with a Boat Cruise followed by a 3 Course Meal with Drink, or would rather spend racing your mates around a 800m track on 200cc petrol karts during our Indoor Go Karting, this city is ready to make this birthday, the birthday to remember! All that you have to do is pick the Liverpool birthday activities and we do the rest!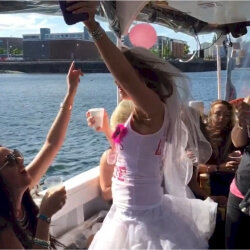 A daytime private cruise through the famous Albert Docks, itself being a party hub, you will get to blast your own party playlist as you sip your way into the evening! Watch the sunset over this iconic city as your captain takes you around all the best sights. Bringing your own food and drink on board, you will get to create a bespoke experience for your group!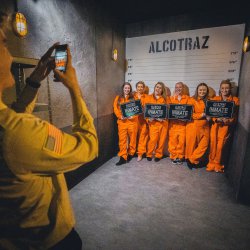 Looking for a unique experience to add to your upcoming night out? Well, it is time to swap your party wear for an orange jumpsuit as you take on the Alcotraz challenge making this the most memorable weekend. The aim of the game is to smuggle in your contraband (a few bottles of drink should do it), for your fellow jail mates to mix you up some delicious cocktails! This brings a whole new meaning to going behind bars, the Alcotraz experience is tried and tested, and firm favourite, of our team!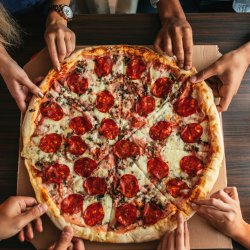 This one explains itself… bottomless pizza and unlimited prosecco, beers or mocktails at a central location? Yes please! This is a group favourite and one that will always go down a treat!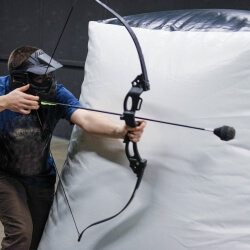 MegaMix takes the classic group activities, shoves them in an inflatable ball and bounces them across the pitch – because who wants to do anything classic these days? Getting to choose two of our sporty activities to suit your group, we suggest putting a prize in place for the winning team as you take on either School Sports Day, Bubble Football, Combat Archery, Footdarts, Dodgeball or Beer Google Football!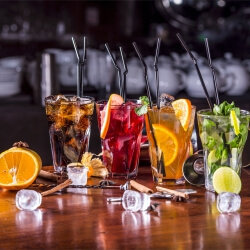 There is always time of cocktails! Step behind the bar and learn from master cocktail makers as you take on this cocktail making masterclass. Each getting to make, shake and sip two cocktails before enjoying a delicious buffer of party nibbles! Of course, there is always the option to upgrade to a three course meal giving you more time to sip before heading onto the night!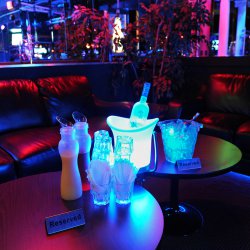 It is time to celebrate it style! Our range of top group friendly nightclubs will arrange club entry + VIP treatment with all the perks... well it's what your epic birthday deserves afterall. With a reserved table, drinks package, dance floor and chart toppers, this is the perfect end to your unforgettable night!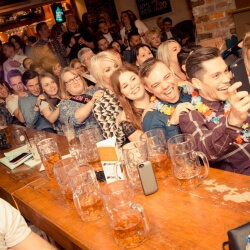 A Saturday night staple in Liverpool, this has got fun written all over it! With a resident Oompah band to get your up dancing and a DJ to carry the celebrations on into the night, this is a nightlife must do during your visit. You will be given premium reserved searing, stein of your choice, a Bavarian Wurst meal and a Jägermeister miniature to get you in the party mood!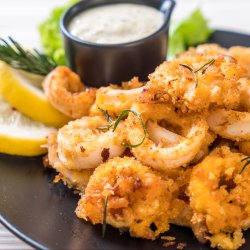 After a day taking in the city and all it has to offer, a two course meal at a top restaurant in the heart of the city will be an essential part of you birthday package! Oh, and we'll throw in a drink each to get the party started!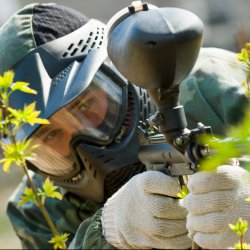 Leave your friendships back at the hotel, this means war! Liverpool Delta Force centre has six exciting themed game areas to battle, dodge and stealth your way through as you eliminate the enemy and attack. Be careful, one wrong more and it may be game over for you! With 100 paint balls and all equipment provide, you can be sure this is a Birthday Battle you will want to win!
Bars and Clubs for a Top Liverpool Birthday Weekend
Liverpool takes nightlife to a whole new meaning; it is ideal for birthday parties and group weekends away! There are dozens of group friendly bars ready to shake up a cocktail or two, or our local bar crawl guides will be more than happy to give you the tour of the town! Offering all the best hangouts for drinking experiences and after a hilarious day taking on a range of our top activities, whether it be Gladiator Games, Escape Room, or Chocolate Making, you will be in need of an unforgettable night!
Modo
In the heart of Concert Square, on the most iconic party locations in Liverpool city centre, you will find Modo. A lively bar and club offering a whole range of events to suit your group. With funky walls and an outdoor seating area lit up with party lights, Modo promises a night of locals and tourists ready to party!
Ink Bar
Dubbed Liverpool's best RnB nightclub, Ink Bar is a nightclub that promises VIP and table service! With lavish chandeliers and stylish surroundings, this is the club to take your mates to if you want tonnes of drink and chart topping tunes!
Coyote Ugly Saloon
Just like in the classic movie, don't be surprised to see your bar maids dancing on the tables! This unique bar experience offers great drinks packages for your party in Liverpool, with table reservation for a guaranteed good night out!
Best Places to eat on your birthday weekend in Liverpool
One thing we have learnt in the last 25 years of planning birthday weekends away is every group wants one thing. Lots of alcohol, of course, but great food to go alongside it is key to a great weekend! The food a city offers says a lot about its people, and Liverpudlians take their food almost as seriously as their football.
Now you have your action packed weekend planned, the next box to check is where you are going to feed your friends who have more than likely built an appetite and started on the spirits. With endless amounts of cuisines to choose from, you will never be short of options, from independent hangover hotspots to indoor markets, popular restaurants and quirky cafes serving only the best.
With city centre accommodations and whole range of activities in the heart of Liverpool, there will be no need to travel far for a hearty meal during your birthday weekend away!
Almost Famous
Day or night, Almost Famous is an iconic stop off and must visit restaurants to add to your Liverpool bucket list. Offering arguably one of the best burgers and loaded fries in the city, you will not go hungry!
The Florist Bar and Restaurant
Set in an incredibly beautiful venue bursting with blossoming flowers and ceiling tall trees, mouth watering food and Instagram worthy cocktails, The Florist Bar and Restaurant is somewhere we know your girls will love! Come along in the evening to experience live music and DJ's.
Crazy Pedros
A pizza parlour like no other, this truly will be an experience! In the heart of the city centre in Ropewalks, home to parties and great food, Crazy Pedros offers great budget friendly options to line your stomachs before heading out for your afternoon of activities!
Where to head on your Liverpool birthday weekend
The Cavern Quarter
Go back to where it all started, The Cavern Quarter is where The Beatles started out and now is a legendary area in the heart of Liverpool. There's great for music lovers with street buskers and tonnes of live music venues dotted all throughout, it has an unbeatable atmosphere as both locals and party goers gather for a weekend of feel good times.
The Baltic Triangle
An up and coming area in Liverpool, the Baltic Triangle is a relatively new drinking spot for your big night out. It's renovated warehouses and converted studios now offer an alternative to your usual drinking spots. With a hipster vibe, arts centres and iconic graffitied skatepark, it is a relaxed district during the day before turning into a vibrant nightlife zone when the sun goes down!
The Waterfront
Wandering through the heart of Liverpool, it will be impossible to miss the Waterfront and all it has to offer. A cultural hub on the River Mersey, you will not be short of ways to keep entertained. Liverpool is home to the most museums outside of London and a huge selection of them you will find at the Waterfront, including The Tate, the Museum of Liverpool and Slavery Museum. During your visit to the post-industrial area, don't forget to book one of our bestselling Boat Cruises to make the most of you day by the water!
China Town
Did you know Liverpool's Chinatown was founded back in the 1850s and was the first of its kind in the UK and Europe? Well, you do now! With over 170 years, this multicultural district has open arms for everyone and is a great opportunity to impress your mates. Whether you are looking for familiar and comforting or you are daring your friends to try something new, China Town's awesome atmosphere and delicious food has so much to discover!
Liverpool birthday accommodation
Hotels and hostels can be popular choices with group weekends away, with many offering bed and breakfast and rooms service and leisure facilities, it isn't hard to see why! If you would rather have a place to call your own and somewhere to load the fridge full of beer and snacks, then our bestselling apartments are perfect for you!
Dotted throughout the city and many within walking distance of the cities many bars and clubs, apartments have proved a popular choice for our groups!
Our party experts are on hand to curate the best party package for your Newcastle Birthday! Just give us a call on 01992 655 580 to find out more or start building your package online.
How to travel around on your Liverpool Birthday
Train
There is no excuse not to party as you hop off the train at Liverpool Central Station and into Ropewalks, known for being one of the city's best drinking spots. Taking the train means you can meet your mates in the heart of Liverpool no matter where they are in the country.
Parking
Whilst the city has plenty of multi-story carparks and street parking, driving into the city for you party weekend won't be a problem, we recommend getting parking for the weekend and taking public transport around the city to save money for your group with bus tickets starting as little as £4.30!
Liverpool Airport to City Centre
Liverpool's John Lennon airport is around half an hour from the city centre, approximately 8 miles. If driving isn't for you and you want to get the party started the there is a station nearby which will take you directly to the drinking districts in the heart of the city!, A taxi stop at the entrance, is a stress free option of getting about and usually costs under £20 per car! Whilst we can't promise your birthday weekend will be a breeze or hangover free, we will always strive to take the stress away where we can!
Drinking games for your birthday party
Drinking games have become a party staple, and the best way to ensure easy entertainment for the guys! Our party experts have recommended their favourite iconic games to ensure no dull moments during your birthday get-together.
Photo Bingo

Capture memories and see the city sights! Create a bingo card of top spots and hilarious prompts for your group to collect over the weekend. Have a prize ready for the winner and a forfeit for the weakest!

Win or lose, you will have an endless supply of memories made.

No Names

A simple game to ensure that drunken antics and a great ice breaker! Even better, you don't need anything more than a drink in hand! With just one rule of no names allowed, after a few drinks you will find yourself coming up with all sorts to get your friends attention, and maybe a few slip ups and spills may occur! If you forget, then you accept the forfeit and down the remainder of your drink!

Send to All

Not for the faint hearted, this game only has one rule. No phones allowed. Break that rule and you forfeit control of your phone. Your remaining friends will get to send a text of their choice to anyone, and we mean anyone, in their contacts.
FAQ
Frequently Asked Questions