Birthday Weekend Guide to Benidorm
Top Benidorm Birthday Activities for 2023
Benidorm Birthday Party Guide
There is no question that you will have your preconceptions of what a Benidorm holiday would look like, and yes, we can guarantee to make all those images in your head come true when you book a birthday package using our Travel Guide with endless birthday Benidorm variations at your fingertips! Not only is it ranked as one of the top birthday weekend locations, but with over half a million Brits flocking there every year, this thriving location speaks for itself.
From the narrow cobbled streets of the Old Town to the bustling boozy strip dubbed The Square, you will find the perfect mix of beaches to work on your tan to the weird and bizarre shows Benidorm is known for!
Why a Benidorm Birthday?
It's popularity with tourists began around 1925 and has since stormed on since to become the party district we all know and love making it a top resort destination with Brits all year round! This birthday destination has cheap drinks, great restaurants and chill time where you can head to the 5.5km's of sand that makes this city stand out!
Curating an unbelievably party experience with its four distinct districts, we know your will have the best time - more than a few happy hours promised! Not only will you find tribute acts, strip shows and sports bars in the hub of nightlife which make up the The Square, but many of our accommodation options are walking distance too, meaning it won't be hard to stumble home just in time to see the sun rise.
Sun, sea and… shots. It's what Benidorm is all about!>/p>


Build your Benidorm Birthday Party
Booking a holiday can sometimes be the one thing many dread, which is why our services take away all the usual stress that comes along with it. With experts on hand to guide you through and add the finishing touches to your package, all that is left to do is spread the word!
Once you have built your online quote free of charge and perfected it to meet your needs, a low £35 deposits will secure your booking!
With a plethora of fun Benidorm birthday activities to choose from, you will not be short of entertainment for your mates to take part in… and we don't mean Sticky Vicky!
Benidorm Top Trivia
You may spot a few familiar sights throughout your stay, with scenes from the iconic hit show 'Benidorm' having been filmed on site, including Benidorm Palace and the breath-taking Algar Falls.
Benidorm was the first of Spain's cities to you could wear a bikini.
With over 1,000 bars and 200 nightclubs, you will not be short of places to go!
Our Top Birthday Activities in Benidorm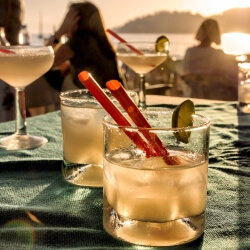 Come join the party! Ahh, drinks taste so much better when they are free. We have arranged 2 hours of afternoon drinks in a popular sea front venue as you get a taste of the land with the local speciality, Spanish Paella being served. From day to evening, you will get to enjoy the view of the Mediterranean Sea with the resident DJ, before heading onto the next venue to carry on the party.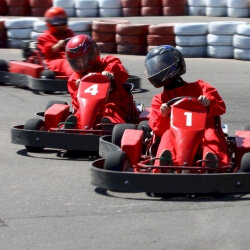 Take full advantage of the great weather on the biggest outdoor track in Spain! Hitting speeds up to 55mph, you will soon find your competitive side coming out as you race your mates in a challenge of speed, skill, and control. Of course, it wouldn't be a race without a bottle of bubbly for the top three winners!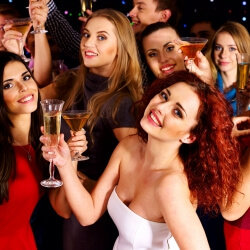 Known to our team as 'Party wizards', our reps have over 10 years' experience in Spain's nightlife capital, meaning you will not only get to tour the most important part of the city, the bars of course, but get shots, games and challenges along the way.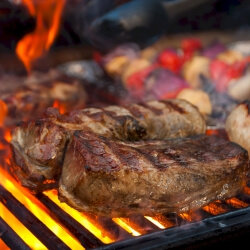 Enjoy a fantastic barbecue meal with the trimmings in the glorious Costa Blanca sunshine! We will also throw in a couple of drinks to help quench your thirst! A central location, you'll be able to carry on drinking even after the free ones have gone.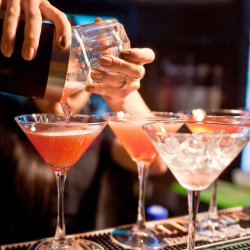 Start your Benidorm birthday party the right way with a 2 hour cocktail making session, where the group will get to shake, make, and drink a minimum of 3 cocktails each! Add in a professional bartender and use of a hot tub, and it isn't hard to see why this is one of our bestselling birthday activities.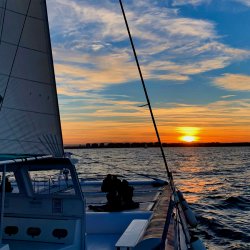 Because we should all see more beautiful sunsets....see Benidorm from a unique and amazing viewpoint. With music playing and the sun setting over the horizon, this Benidorm Sunset Cruise is a 90 minute trip on a large 100 person catamaran with a bar on board. It is a great way to relax ahead of a big night out!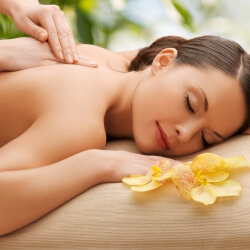 A deluxe day experience for your friends, you will get driven from your accommodation to a private villa for a spa retreat in the unspoilt town of Finestrat. Your 5 hour retreat will be complete with a 1 hour treatment per person, , full use of the pool and sun loungers and a 2 course lunch! Oh, and did we mention we are throwing in unlimited drinks too? You can thank us later!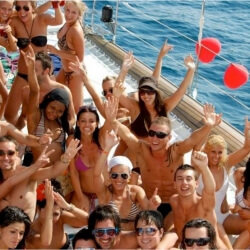 The perfect way to enjoy sun, sea and sangria. Sailing the Med doesn't come much better than our sun seekers chill-out cruise. This 3.5 hour Benidorm Catamaran Cruise with 100 capacity is a perfect way for those who want to enjoy a chill out day with some food, a bar on board, chilled music and some swimming/snorkelling stops to enjoy the crystal clear waters.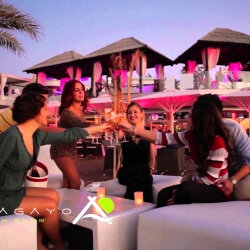 Party with a view, you will get a reserved table in the VIP area for the evening in a Levante sea front bar. Not only do you get to spend the evening in an iconic location, but your choice of spirit and mixer to enjoy.
Where to head on your Benidorm Birthday Party
Levante Beach
From a daytime party paradise to an evening of thriving nightlife, Levante has it all! With boat trip, sea view terraces and most bars selling €1.00 beers making them virtually free drinks, Irish Pubs and, the main strip has it all!
Poniente Beach
Lesser known for its nightlife, Poniente Beach is where you will find Benidorm's returning residents and families, for more of a relaxed experience all year round.
Old Town
In this relaxed area in the centre of Benidorm you can wander narrow streets and cobbled paths to lead you to some of the best tapas restaurants in the city and amazing views of the beach. Inject a bit of culture in your weekend away!
Down Town
There is an allure to this lively district of Benidorm that will have you drawn back there multiple times during your weekend away. Not only are the drinks cheap and opening times until gone 7am, it has everything you need to make an epic night all within walking distance! Whether you want DJ sets or live music, a sports bar which also hosts foam parties, you will be celebrating until the early hours. Don't worry, we won't forget the countless strip clubs dotted around too!
Benidorm Flights & Transfers
With daily flights from many of the UK's city airports to get your mates to the party in little more than 2 hours, Benidorm truly is just a step away!
We can arrange transfers straight from Alicante Airport to your accommodation, taking the stress out of herding the lads from one place to the other. With the journey taking around 40 minutes, this gives you the perfect excuse to upgrade your transfers to a Party Bus. The time will fly by as you travel like the VIPs you are this weekend into the city.
Getting around on your Birthday Party
Bike
Sweat out the shots from the night before by peddling from Down Town to Old Town. A popular choice since they added miles of cycle paths, cycling promises to see the incredible views from a whole new perspective.
Bus
With 20 routes taking you in and out of the centre and prices generally starting at €1.50, using The Liorente Bus Company as your main method of transport is not only an easy but a budget friendly way of getting the guys from one activity to another. From the Terra Mitica Theme Park to Aqualandia.
Walk
In our opinion, what makes Benidorm such a great birthday destination is not just the unbelievable amount of bars that will beckon you to their doors, but the fact that almost everything is within walking distance. Take a wander down The Strip or stroll along the seafront, even your accommodation will be just a few steps away from your Down Town entertainment!
Accommodation & Stays in Benidorm Birthday
Our accommodation and hotel resort options are tried and tested by our team of party experts, and we can say that you will be spending little time in the rooms besides sleeping off a hangover – but doesn't a sun lounger on the beach with a sangria in hand sound like a much better option?
With accommodation to suit your budget, you can browse the full details of our 3-Star hotel, 4-Star hotel or apartment locations here and our team will be able to talk through what is best for your mates if you aren't sure what to go for!
Benidorm Weather
Benidorm promises three things. Cheap drinks, hilarious moments and a golden tan!
With highs averaging 25 during the July-August Summer holiday months, a perfect time for your birthday getaway!
If avoiding the summer holiday rush sounds more you, don't threat! You will still see temperatures reaching between 20 and 24 with very little rainfall as summer turns to Autumn meaning you can get good prices and still see the sun.
FAQ
Frequently Asked Questions