Day Ideas
Night Ideas
Stay
Deals
4 Star Hotel Accommodation

Full English Breakfast
Bar
Wi-Fi
24 Hour Reception
Parking Nearby
Room Service
Hairdryer
En-Suite Rooms
Restaurant
Gym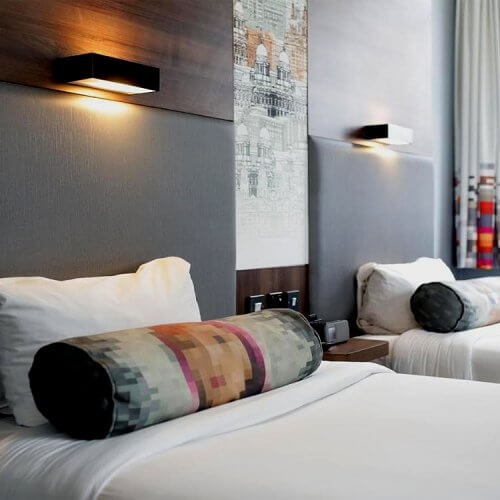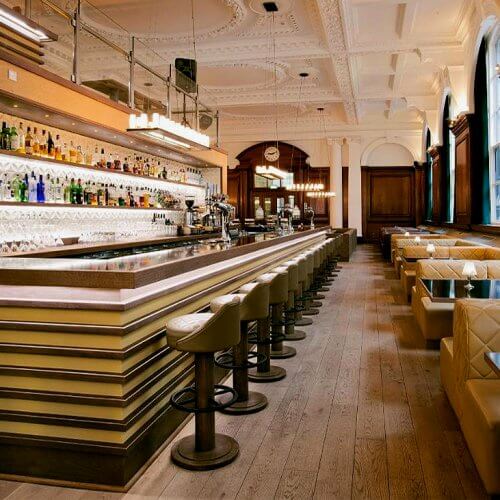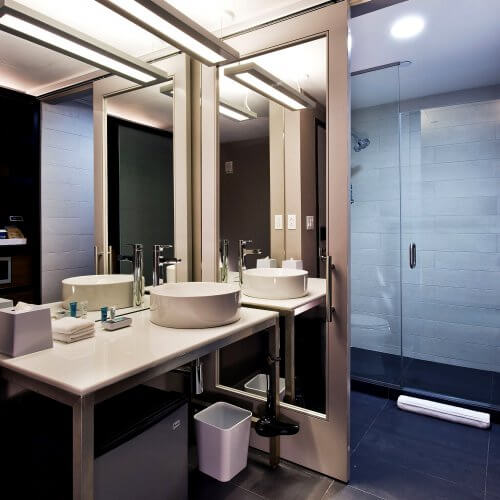 We've gone all out and have sourced superb 4 star hotels in Liverpool City Centre that cater for groups that want more than just a place to put their head down at the end of the night. Whether you want a few pre-drinks before heading out or a breakfast to cure your hangover, the on site bar and restaurant has got you covered.

With the city's best nightlife and restaurants a short walk away, you are in the heart of the action. Plus no expensive taxi fares back to your hotel.

Room configurations are tailored to your group size.

Couldn't be happier with Freedom. Trying to arrange a Stag Party for 19 could have been a nightmare but it was all made so easy for me through Freedom. Every Event was exactly as advertised. All staff were extremely helpful. The experience we had for the price we paid was amazing. Hotel was spot on, (although lacked Parking). Laura in Customer Relations was brilliant and sorted everything out quickly and kept in contact throughout. Would give more stars if I could.

By Jonathan Salway
13th May

We arranged to stay at a cottage for 16 in Chepstow for a stag weekend through Freedom Weekends. The team were very communicative throughout the whole process and really gave me confidence when booking. Everyone being able to pay their share through the online portal was very convenient. The accommodation was perfect for what we wanted and we had a great weekend. Thanks to Laura for all her help arranging our visit.

By Alex Ford
14th April

Overall the service was great, the way they handle events/payments was simple the web app is easy to use and you can track who needs to do what throughout the lead up. Highly recommended

By Sean Callanan
7th April

So , you can only imagine how stressful booking a stag with 30 blokes was going to be. I found Freedom and thought the process I dealt with Laura Shilton and a couple others. I can not recommend Laura enough as she literally took all the stress off me. Would definitely use you guys again . Too quality service and always there if you keep them. Thank you for making my life stress free haha. Stay safe x

By William Henderson
24th March

So far my experience has been top notch , Lauren and everyone else has been so helpful and I can't wait to go for my stag

By Anthony Cogley
10th March

Just off the back end of a stag that I booked with freedom events and what a blast it was! Very professional company, service was brilliant and the team is easy to communicate with. Activities we booked were all fantastic especially the boys toys! Hotel was fabulous and worth every penny. Would definitely recommend to any one planning a stag or any type of event like this. :) very happy customer.

By David Lawrence
2nd September

Incredible service and very friendly. A pleasure organising my mates stag through freedom! Jack.

By Jack McCann
29th July

Our compliments to the escape room staff. They were very efficient and enthusiastic

By David Lopez
16th October

Italian meal was also very good.

By David Lopez
16th October

Positive: Professionalism, Responsiveness, Value Organised a stag through Freedom back in late 2019/early 2020 which was rescheduled 4 times and finally happened last weekend. They were flexible, communicative and as helpful as they could be despite the circumstances - even having to accommodate supplier changes 2 days before the stag. Angela has been easy to deal with and came back to any questions very quickly. Thanks!

By Alistair Crichton
24th September

Previous
Next