Team Party in Edinburgh
The capital of Scotland and one of the most beautiful cities in Europe. Edinburgh is notorious for it's city Pub Crawls and wild all night partying. With over 700 bars Edinburgh is perfect.
Team Event in Edinburgh
Edinburgh Team Event Location
-
Historic, Cultured, Cosmopolitan, and best of all up for it!
We have no qualms in billing Edinburgh as one of Europe's most
beautiful cities
and with over 1000 years of colourful history Scotland's capital has so much to offer a team tour - Sightseeing in the old town, shopping in Princes Street, visiting as many of the
700+ varied bars
as you can manage, not to mention the surrounding countryside which accommodates
great team daytime activity options.
There are many high places in which you can catch great views of the city, take your team on a Trek to the 251m summit of Arthurs seat or climb the 287 steps to Scott Monument.
Just five of the very Good Reasons to take your team event to Edinburgh
~Steeped in History
~Over 700 Bars in the centre of town.
~Beautiful setting
~Traditional 19th century pubs.
~Whisky Menus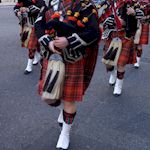 Team Activities, Team Nightlife and Team Accommodation
There are great team activities available in Edinburgh thanks to the
fantastic countryside setting
this city occupies. You can try Karting, Paintball and Clay Pigeon shooting, or why not try a special Highland Games version of the Crazy Gang events - fantastic team building games that will really
promote team bonding
and awaken any dormant competitive streak!
Edinburgh is blessed with
World Class nightlife,
from swanky wine bars to basement boozers you are
never further than staggering distance
to the next pub in the Grass Market. In fact Lonely Planet claims; "This is a city of pub crawls, mad for it clubbing and all night parties, over-indulgence and late nights." Edinburgh is also home to many 19th-Early 20th Century pubs where you can sample a staggering amount of
Malt Whiskies.
Two popular traditional pubs are Café Royal Circle Bar and Athletics Arms,
extremely popular with football and rugby fans on game days.
We have
great team accommodation
options in Edinburgh ranging from your basic hostels to luxury apartments, these cover a wide spectrum of budgets and wants, it just depends what your team are looking for, let us know your preferences and we can recommend the best options for you.