Competition Winner
Our first competition of our celebratory year has seen the winner announced on facebook.
Sally Hann is now wondering which 9 friends or family members to invite down to London to play in our fun fun fun Goofy Games activity. Our friends at Zorbit are sure to offer a warm welcome and will ensure that Sally's party have the best time.
Goofy Games
may mean nothing to you, so let me just explain a little more about this wacky activity. You'll be split into teams and compete in up to 6 of these highly entertaining, inflatable games:
Sweeper
- a take of the total wipe out game. Who can last the longest?
Knock your Block Off
- choose a partner, stand opposite and see who can knock the head off first! Hugely addictive. A great chance to get your own back on a mate!
Horse Racing Game
- horse racing but not as you know it.
Big Red Balls
- Run across the 4 big red balls! Crazy Hard!
Punching wall
- Can you make it across without being punched off?
Gladiator Jousting
- gives all your guests the opportunity to get rid of all that pent-up energy in a way that is safe and fun!
Bungee Run
- a classic but highly entertaining!
Wakka tube
- a quick reaction game. Are you the quickest?
Dash and Grab
- it's a 6 player game and a take on hungry hippos!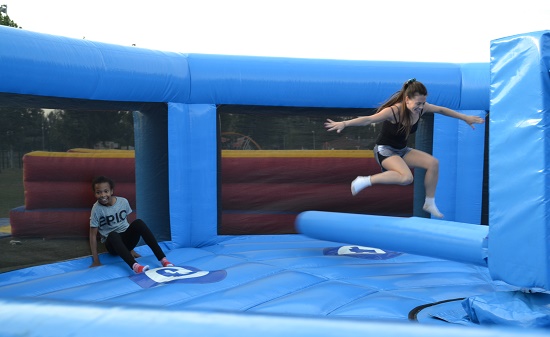 It's our 20th birthday this year and so we're feeling in generous mood and instead of just 19 runners up prizes we gave a
£50 off voucher to everyone who entered
.
Sally, we hope you have the most amazing time and take lots of pics for us to see!