Birthday Party in York
Renowned for its exquisite architecture, spider-web of charming cobbled streets and York Minster. York is a city merging the old and the new and is the perfect choice for a relaxing break.
Choose FREEDOM for a fun-filled, action packed, unforgettable York birthday party. We're here to take all the stress out of the organisation whether it's 21st birthday party, 30th birthday or even your 40th birthday, we listen to your requirements and can make suggestions if you're looking for some York inspiration.
YORK BIRTHDAY PARTY LOCATION
York always has and always will be a popular destination for birthday parties. You will quickly become completely enchanted with this medieval, walled city.
Successfully combining the old with the new, York sets out to capture the heart of visitors and after your special birthday party York you too will be joining those who instantly plan their next trip.
Take in the city walls, admire the imposing Minster, consider the historical characters who have stayed in the Castle (Henry the VIII on his 'Progress' every year), take a stroll down the Shambles, shop til you drop and then enjoy a lovely glass of chilled wine or a pint at a bar along the river.
One of York's many attractions has to be it's diversity on offer. Old and young alike are always delighted with this city and for your birthday weekend York you too can discover the joys of this famous Yorkshire city.
Prepare to fall in love. You have been warned!
IDEAS: Stuck for birthday weekend ideas York? Why not take a look at some suggestions
York Birthday Day
The following have proved popular for a birthday party York.
Chocoholics Dream: Calling all you chocolate lovers... learn the art of the chocolatier in York.
Crazy Gang: Three crazy activities on the same site near York including Tanks, Ropes Course, Target Range or Archery.
Treasure Hunt: A fully interactive, self-run treasure hunt that uses text messaging and scratchcards for a fantastic competition.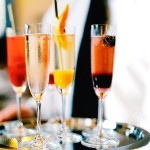 York Birthday Night
We pride ourselves on our unrivalled choice of birthday party activities, the following prove popular for a York birthday night.
Party Night: Cocktails and great food, party on in our York city centre restaurant, bar and club.
Witch Tour: Become a ghostbuster and investigate the paranormal as you start a chilling night of searching for the many ghosts that York has to offer.
Murder Mystery: Who did it?!? Was it Colonel Mustard, Professor Plum or Reverend Green? Be Sherlock for the day and crack the case.
York Hotels
Again you choose, we'll organise the York Hotel for you and to suit all purses. We've done our research and found some great hotels to host your York birthday party.
Value for money: good value party hotels for those just interested in the party. All rooms with ensuite, the essential late bar and they offer breakfast.
Something more Superior: Try these great hotels, they're in a prime city centre location. All rooms ensuite and the all-important late bar for your birthday weekend York.
Luxury all the way: Go on spoil yourself, you're worth it! Stay in style at a luxury hotel offering spa facilities, Jacuzzi anyone? Oh yes, must mention the late bar facilities.
Sit back and let us do all the hard work in planning your perfect York birthday party.