Birthday Party in Sofia
Sofia is the capital of Bulgaria. With many attractive bars, pubs, clubs and beer from 50p a Pint, tasty cuisine, hospitable atmosphere and charming guides, it's hard to go wrong in Sofia.
Want something extra special for your birthday party? How about an activity party weekend in Sofia? Choose FREEDOM for your hassle-free, stress-less, fun-filled party break in Sofia. Read on and we'll show you just how easy it can be to have your party abroad.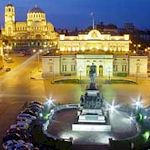 Facts:
Capital:
Sofia
Language:
Bulgarian
Flight Time:
3 Hours from London
Currency:
Bulgarian Leva
THE LOCATION
Sofia is definitely one of Europe's most charming cities located in the shadow of Mount Vitosha in Bulgaria. Sofia is as cosmopolitan as any other Eastern European city, and is also perhaps the last real budget party weekend destination in Europe. Sofia offers superb value for money, a wide variety of day activities to keep you occupied during the day, and a top nightlife that revolves around the many bars and clubs that open late and give revellers the chance to dance until the early hours.
Giving advice to you birthday girls and and boys on overcoming the language barrier is not easy given the diversity of influences you could hear snippets of Bulgarian, Greek, Turkish or even Russian. Our staff and local female guides are on hand to help or you could resort to mime and pointing.
With beer at just 70p a pint (you should try the local beer, Zagorka, produced and named after the city of Stara Zagora, is one of the most popular brands of lager in Bulgaria) and a satisfying meal from £4.00, oh yes this is definitely appealing for a birthday party night abroad. You must also try the local Bulgarian Rakia which is made from many fruits like plums, grapes, apricots, pears and figs.
The main area for the night life is along Vitosha Street, and many bars are open for 24 hours. Some of the most popular include Stateside and Beer Hall Schweik in the city centre. Your local English speaking female guide will point you in the right direction.
At night, many of the Sofia's 25,000 students head off to more than 30 strobe-lighted bars and clubs, many hidden behind old, Soviet-era dorms and publicised only by word of mouth or from your local guide. Don't miss out!
Sofia is a city of contrasts, where east meets west, and where old meets the new, it's a fascinating place to visit, and one that rewards party groups with the sights and sounds of a great location. The city's motto is "Ever Growing, Never Old", and this is more true today than ever before.
You can party in Sofia at almost any time of the year, and you will experience the city in a completely different way, depending on which season you travel.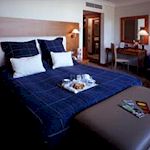 IDEAS:
IDEAS: Stuck for ideas on what you could do for your activity break in Sophia? Why not take a look at our pre-made ideas.