Birthday Party in Norwich
Gateway to the Norfolk Broads and the beautiful city of Norwich. Once described as having a different pub for each day of the year Norwich is a great place to visit!
Choose FREEDOM for your group activity weekends in Norwich. FREEDOM will do all the hard work to ensure your group parties Norwich ticks all the boxes on your wish list.
You just gather your friends together and get ready to Party, party, party!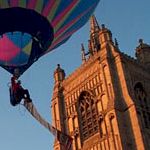 THE LOCATION
Some will say think of Norwich and you think of Delia – choose FREEDOM for to mix and unforgettable group party recipe in Norwich that even the great cook herself would be proud of.
We still believe that many think Nickers Off Ready When I Come Home, the old valentine card favourite!
"Welcome to Norwich A Fine City" the signs say to all visitors arriving. That is certainly what you find at this Capital of East Anglia, with the impressive Cathedral and Castle, which dominate the skyline and a wealth of historic buildings.
This city, that feels more like a town, has all the combinations for wonderful party nights in Norwich. You'll find a centralised pub area, wine bars, clubs and cool café society.
This city knows how to party ….. it has to. It's the only party venue in Norfolk, so Norwich has risen to the challenge. It's ready, willing and able to host you party groups.
Norwich claims to have all the vibrancy of a major city, with none of the stress. We think the River Wensum flowing through its centre must contribute!
There is so much potential that be can realised on a FREEDOM group party Norwich. It's so easy, simply follow the step-by-step approach on this site to guide you through.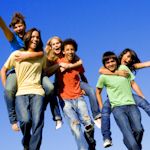 IDEAS: Stuck for ideas on what you could do for your group activity day in Norwich? Why not take a look at our pre-made ideas
Check out some of our top ideas
FOR THE DAYLIGHT HOURS
on your activity weekend in Norwich. These are just to whet your appetite and give you some idea of what is possible.
Riverboat: All aboard. Cruise along the beautiful Norfolk Broads. It's a wonderful de-stress and there's plenty of watering holes serving chilled wine along the way.
Norwich Bonanza: We're really tempting you with this one for your party activity day Norwich. Choose from Abseil, Climbing or Archery and then combine this with either Para Fan, Zip Wire, Low ropes or Raft build.
Go-Karting Outdoor: Let us tell you 40 mph at this low level is fast, very fast. Don't believe us? Well come and try it out, let us prove it to you.
AFTER DARK
- Here's some popular ideas for your group party nights in Norwich:
Party Night: You'll have a top night at this great city centre party venue. We'll organise you VIP entrance, a bottle of bubbly and all you can eat, then its party time.
Mexican night: hey gringo grab your sombrero its fiesta time. Feelin' hot, hot, hot, chillies all the way with fajitas, burritos, enchiladas. And the cry goes out... TEQUILA
Nightclub: We'll get you straight passed the burly bouncers into this v. popular club. Popular because of the buzz and popular because of the music mix!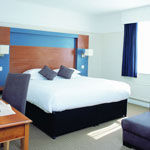 A BED FOR THE NIGHT
Again you choose, we'll organise the Norwich Hotel for you and to suit all purses. We've done our research and found some great hotels to host your group party in Norwich.
Value for money: good value party hotels for those just interested in the partying. All rooms with ensuite, the essential late bar and they offer breakfast.
Something more Superior: great hotels within 4 miles of the city centre. Relax in the on site leisure facilities. All rooms ensuite and the all-important late bar.
Luxury all the way: stay in style at a luxury hotel offering spa facilities, Jacuzzi anyone? Oh yes, must mention the late bar facilities.
You're busy people, we at Freedom know this. You choose your accommodation and activities and let us do the rest for the perfect group party in Norwich.
Freedom Birthday Reviews
Norwich Birthday Weekends

Reviews :


Tessa

's review on

16 July 2011

On behalf of the 8 ladies who were lucky enough to take part in the Movie Music dance tuition last Saturday at the Holiday Inn, Norwich, just want to say thank you!!
We all had a wonderful time and would be grateful if you could pass on our thanks to Jo (the instructor) she was lovely and made it all the more special for us and our birthday girl, Sam.
Birthday activities in Norwich
Movie Music Party