Birthday Party in Newquay
The surfing capital of the UK. Newquay boasts the best beaches and is crammed with enough pubs, clubs and bars to rival Ibiza. The perfect Cornish town to let off some steam and party till the early hours.
Thinking of a Newquay activity weekend. Look no further. Choose FREEDOM to mix the ingredients for an unforgettable Newquay party weekend cocktail. Read on and we'll show you just how easy it can be to prepare those activity weekends in Newquay.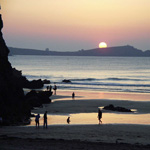 THE LOCATION
Let the sea air fill your lungs, let the Cornish sun warm your cheeks and enjoy an action packed, fun filled group party in Newquay.
Newquay is the self-proclaimed most popular and liveliest resort in Cornwall. It's the self-styled surfing capital of Britain. We're not surprised, with those long sandy beaches, this really is a beautiful setting for an unforgettable party.
In fact Newquay does like to boast (nothing wrong with telling the rest of the country about your many plus points!), so it claims to have the wickedest clubscene in S.W. England. With many bars, clubs, music from local D'J's and guest appearances from veterans of the Ibiza tour.
Cornwall is famous for its cider drinkers, but also the historical drink mead (a honey wine) has its origins here. In fact the term honeymoon has a direct connection to this drink: when a couple married they would drink mead for a month after the wedding to help conceive a baby boy.
Leisure is the business of the day. So this town is keyed up, prepared and ready to please on your group party in Newquay!
Oh we do love to be beside the seaside. The sun, the sea, the sand, the s...
We'll let you fill in the blanks!
This location has all the top ingredients for your Newquay activity weekend, read on to hear about some of the most amazing activities FREEDOM can arrange for you and your friends. Choose FREEDOM for an unforgettable experience.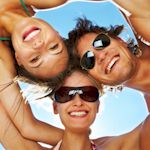 IDEAS: Stuck for ideas on what you could do for your group party in Newquay? Why not take a look at our pre-made ideas
Allow us to tickle your fancy with just some of our activity weekend Newquay ideas.
FOR DAYLIGHT HOURS
the following have proved popular in Newquay.
Surfing: When in Newquay... turn into a beach bum. There really is nothing cooler! Over the 2 hours learn to ride the waves, don't worry it's not so cold in those wetsuits!
Quad Bikes: Feel the need for speed. Test your driving abilities and push yourself over the all-terrain course, anything goes – come on and master the motor.
Wild Gang: It's all in the name. Are you up for this? Abseil off wild crags and overhangs. Zip Wire along Europe's longest wire. Take the Rat Run along a maze of caves and tunnels. FREEDOM asks: are you wild enough???
AFTER DARK
on your activity break in Newquay, its party time all the way, you could try:
Indian Restaurant: A 2-course meal for all you curry lovers. You will be looked after and all your favourites are on the menu. How hot are you?!?
Mexican night: Ariba, ariba, its fiesta time. Feelin' hot, hot, hot, chillies all the way with fajitas, burritos, enchiladas. And the cry goes out... TEQUILA.
Party Night: Love a party with a little atmosphere? You're on to a winner with this choice. Get your welcome drink, eat your 2-course dinner and then party on.
Newquay Nightclub: We'll get you and the girls VIP entrance into one of Newquay's top nightclubs. Chose the music you love best from dance floor 1 or dance floor 2.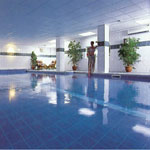 A BED FOR THE NIGHT
Again you choose, we'll organise the Newquay accommodation for you and to suit all budgets. We've done our research and found some great places for your party nights in Newquay.
Cheap but Cheerful: good value hostels for those just interested in the partying. Take advantage of the cheap prices and bunk up with your mates, lets face it you'll be late to bed anyway.
Something more Superior: great hotels, that are friendly with a lovely relaxed atmosphere. Good facilities, with a central location and full English breakfast.
Luxury all the way: Why not spoil yourself on your group party weekends Newquay – you're worth it! Stay in style at a luxury hotel offering spa facilities, Jacuzzi anyone?
You're busy people, we at Freedom know this. You choose your accommodation and activities and let us do the rest for the perfect group activity weekends in Newquay.
Freedom Birthday Reviews
Newquay Birthday Weekends

Reviews :


Jodie

's review on

21 May 2016

"Fantastic 21st Birthday"
Freedom events were excellent all round great customer service , great products and loved the monthly installment option for payment . Had a fabulous weekend in Newquay and would use and recommend freedom events.
Birthday activities in Newquay
Nightlife Guide
,
Cocktail Training
,
Nightclub