Birthday Party in Newcastle
Newcastle Upon Tyne is an elegant location of grace and culture. A night out on the 'toon' is the highlight of so many visits to the undisputed party destination of the North.
Choose FREEDOM for your group parties in Newcastle. FREEDOM will do all the hard work to ensure your Newcastle activity weekend ticks all the boxes on your wish list. You just gather yours friends and get ready to party, party, party!
THE LOCATION
Newcastle-upon-Tyne (to give it its proper title) is the largest city in N. E. England. Recent years have seen a much-needed rejuvenation, the end result a stylish, modern and totally cosmopolitan city, ready, willing and able to host your group activity weekends in Newcastle!
It was 1080 when William the Conqueror built a 'new castle' up in the northeast – so we're all clear on where the name came from!
The Geordies are world famous for their love of partying (oh and not wearing a jacket) and Newcastle reflects this. An area of town called the 'The Bigg Market' helped put Newcastle on the party map. The newly developed Quayside offers a little more diversity and a floating nightclub (Tuxedo Princess) certainly adds some novelty value.
You want style, its here in abundance. You want variety, everyone is catered for. You want to party, Newcastle gets an A*. You want to shop, hey there's the largest shopping centre in Europe - calling all shopaholics!
Read on, as we prove to you how this city and FREEDOM can team up for the ideal party weekend Newcastle.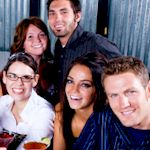 IDEAS: Stuck for ideas on what you could do for your group activity day in Newcastle? Why not take a look at our pre-made ideas
Check out some of our top ideas
FOR THE DAYLIGHT HOURS
on your group parties in Newcastle.
Quads and Micro Buggies: O.K. are you Newcastle party people up for this? These Yamaha Breeze Quads are not for the faint hearted, with steep inclines, mud and water – what a concoction. The Micro Buggies are like nothing you've ever experience, very bizarre, you adopt a squat position and off you go.
Off Road Karting: All road suspension, full roll cage, these Honda Howla's are powered by a 2-stroke engine. Take on the twisting circuit, with slaloms, chicanes and hairpin bends!
Crazy Gang: Calling all group parties, go crazy with this multi-activity package including Crazy Pole Jousting + either Chuckle Buggies, Off Road Karts or Quad Bikes.
AND AFTER DARK
, one of the following always goes down well on party nights Newcastle.
Comedy Birthday Party in Newcastle: Not only 'side splitting' stuff, you'll enjoy an Indian party meal with half bottle of wine and there's after show music for a dance.
The Clubbing Coach: there to take you all to 3 of the hottest bars in town, we're talking the places to be seen in. There's a party atmosphere on board, helped along by 3 free drinks served by the sexy crew. Follow this by a little Q jumping into a club and you see why this is a popular choice for birthday party weekends Newcastle!!
The alcoholic way to travel: sounds like a crossword puzzle, it must be the Booze Cruise. Enjoy entertainment all the way on this 3-hour cruise and you'll be fed.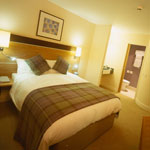 A BED FOR THE NIGHT
Again you choose, we'll organise the Hotel for your activity breaks in Newcastle to suit all budgets. We've done our research and found some great hotels in Newcastle happy to have you stay.
Value for money: good value party hotels for those just interested in the partying. All rooms with ensuite, the essential late bar and they offer full English breakfast.
Something more Superior: 3-star quality hotels, some offer full leisure facilities or great city centre locations. All rooms are ensuite and the all-important late bar.
Luxury all the way: stay in style at a luxury hotel offering fabulous facilities, pool, Jacuzzi anyone? Sauna and steam rooms. Oh yes, must mention the late bar facilities.
You're busy people, we at Freedom know this. You choose your accommodation and activities and let us do the rest for the perfect party weekends in Newcastle.
Freedom Birthday Reviews
Newcastle Birthday Weekends

Reviews :


Jenny

's review on

01 July 2016

Cocktail class in Tiger Tiger couldn't have had a better day brilliant from start to finish would highly recommend!
Birthday activities in Newcastle
Cocktail Training
Kerry

's review on

30 April 2016

"was amazing"

We used freedom to organise my birthday. Any requests they sorted for us such as early check in etc. Cocktail making was amazing we had a right laugh. The hotel was lovely and so was breaky with a good selection of choice.

Overall price for hotel cocktail making free taxi meal and breakfast was a right good deal.

Would defo use freedom again.

The only thing i would grumble about was we rushed to get to cocktail making for 2pm from checking in at 1pm at the hotel to arrive at revolution for them not to be quite ready for us and still setting up. However the cocktail making was well worth the wait it was such a laugh and great atmosphere, we were ready for our two course meal to sober us up a bit haha.

All in all an amazing weekend!

Thank you freedom for your help
Birthday activities in Newcastle
Nightclub
,
Girls Best Friend
Pauline

's review on

18 April 2015

Fantastic

I went for my 40th birthday. It was fantastic from start to finish. My package included cocktail making, boogie bus, and hotel breakfast and a meal. It was well worth the money. All the staff were friendly and very helpful. Will book again. Keep up the good work Freedom.
Birthday activities in Newcastle
Boogie Bus
,
Girls Best Friend
Josh

's review on

03 April 2015

Newcastle Birthday Weekend

This is the second time I have used Freedom and again was very happy with the service and organisation. Very reasonably priced and hotel was great. Will be using again for birthday weekends!
Birthday activities in Newcastle
Paintball
,
Nightclub
Katie

's review on

20 September 2014

Booze cruise - After finding the booze cruise online we then contacted Freedom to discuss prices, dates etc. the team were fantastic and gave us all of the information we required and more. Whenever we had queries the team would find out the answers and get back to us straight away if they didn't already know. The only downfall was the walk from the boat to Tiger Tiger in Newcastle. I would definately recommend a taxi, especially in heels as the walk was approx 20 mins up hill. Aside from the walk every single one of us partied into the night down the Tyne and the music was great! You couldn't not dance really! The drinks were reasonably priced, from jäger bombs to cocktail pitchers! The d.j was playing requests and all of the guests were friendly and the party atmosphere did not stop until the music did. I will definately book with Freedom again and would recommend their services to everyone. Thanks for an unforgettable 30th Freedom! All of Katie's party girls xxx
Birthday activities in Newcastle
Booze Cruise
,
Nightclub
Gail

's review on

19 September 2014

weekend full of laughter - My group had 1 of the best weekends away we have been on. It was so stress-free from being able to pay your own payments on-line (rather than it being left to 1 person to collect monies) to our weekend being arrange whilst we were there. Higher recommend freedom!
Birthday activities in Newcastle
Booze Cruise
,
Nightclub
,
Cocktail Training
Rylan

's review on

02 May 2014

Me and 10 of my friends recently went to Newcastle through freedom!
It was one of the best weekends away we have ever had ! And we experienced a fair few cities
We had also previously been to Newcastle but not through freedom, and I wish we had every time. Everything for the weekend is booked, paid and organised before you go, which makes it great and simple!
The party bus was incredible, I would recommend this to everyone ! Music on a bus round Newcastle with all your own booze so it's very cheap!
Stop off at 3 great bars with a free shot in each
We were all les battersby by 8 o'clock!
Paintball was a standard paintball, but as you all know paintballing is always a fantastic laugh!
The meal was of a very fair sized considering the price we paid, this was also a 2-course meal perfect start to the Saturday night
Accommodation wasn't amazing but it was clean and tidy, and with a city like Newcastle a 2 minute taxi ride away we hardly spent time there
A GREAT CHEAP WEEKEND
Birthday activities in Newcastle
Boogie Bus
,
Delta Force
,
Italian Pizzeria