Birthday Party in Marbella
Hen and Stag tours of Marbella, Puerto Banus and the Costa del Sol in Spain. Some of the most beautiful coastal party capitals in the sun.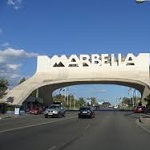 MARBELLA BIRTHDAY LOCATION
Marbella… The Versace of parties, the D & G of birthday weekends, the Louis Vuitton of birthday nights… we could go on, but think you may have got the picture. Marbella is the playground of the rich and famous.
Being one of the first Costa Del Sol resorts, it is now considered the jewel in the crown and Marbella usually conjures up images of plush hotels, casinos, multi-million dollar yachts and Ferraris.
Well
Marbella is no longer exclusively for the jet-set
. Being only 30 minutes drive to the west of Malaga airport, this resort is within very easy reach for most people and has become a popular destination for hundreds of thousands of holidaymakers each year.
We can arrange a Marbella birthday party that will be talked about and laughed over for years to come. Let Freedom do all the hard work, whilst you just pack your suitcase... don't forget the sunscreen.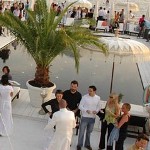 The main resort of Marbella is predominantly hotels, apartment blocks and beaches but the older parts of town still remain and hold the traditional Spanish feel and atmosphere – so well worth exploring.
From Marbella's calendar of festivals, it is worth highlighting the Fair and Festivals of San Bernabé, which are held during the first half of June. The programme includes concerts, bullfighting festivals and other activities.
The water sports, tennis, horse riding could keep you busy during your Marbella birthday party, but equally the 12 or so beaches that Marbella boasts will keep the sun worshippers happy.
Brace yourselves!
Marbella's nightlife is second to none of the Spanish coastal resorts
and will keep you partying from dusk till dawn. Start your evening with a stroll along the glitzy Golden Mile, flanked by street cafes, bars and swanky restaurants.
You will be delighted to hear that there are sophisticated piano bars, flamenco shows, live cabaret, rock music, karaoke and some excellent clubs for you to choose from.
Whatever you wish for from your Marbella birthday weekend check out our ideas.