Birthday Party in Magaluf
24 hour party time, the island has a reputation for clubbing and fun. One of the best party destinations in the world attracting thousands of party goers - amazing atmosphere and golden beaches.
Thinking of a Magaluf birthday party? Look no further. Choose FREEDOM to mix all the right ingredients for an unbelievably fabulous party weekend in Magaluf.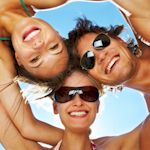 THE LOCATION
Majorca really is one of the best places to host your group trip. The neighboring resorts of Magaluf and Palma Nova have now merged to bring you twice the fun on your group trip and as both are only a short drive away from the airport, you'll waste little time in getting your weekend started. Both resorts serve up a heady mix of fantastic sandy beaches, water sports, boat cruises, shops, bars, restaurants and clubs featuring international DJs.
Magaluf or as some people call it Shagaluff is about 30 mins transfer from Palma airport.
There are well over 200 bars in and around Magaluf & Palma Nova. The average price of beer is €2 with Cocktails around €4 and spirits somewhere in between. Many bars will have some promotions so keep looking out for the best deals. There are some great opportunities to do some sightseeing especially the traditional town of Palma.
There are a number of great eateries ranging from your traditional tapas restaurants, to Indian to typically British. One things for sure on your group visit you will be spoilt for choice when it comes to fine dining.
Avg temps: MAY 77deg - JUNE 84deg - JULY 90deg - AUG 91deg - SEPT 86deg - OCT 77deg
You can see why Majorca attracts the rich and famous with its trendy ports, great restaurants and fantastic weather, it really is the original millionaire's playground. There is plenty to do from water sports to shopping to zipping across the Med on a stylish catamaran.
The major nightlife is found in Magaluf with an abundance of bars, pubs and clubs. The main club is BCM´s that plays host to world famous dj´s, water and foam parties, plus super laser shows!!
IDEAS:
Stuck for ideas on what you could do for your hen do in Magaluf? Why not take a look at our pre-made ideas.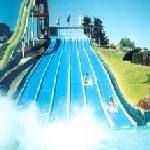 For daylight hours on your birthday party Magaluf:
PAINTBALL - This is the one. The perfect excuse to get your mates back for all the things they've ever done to you. Load up your weapons, don the camouflage and prepare to move with all the stealth of a jungle cat. Ready, aim and Splat! Includes several different game zones to keep both sides of the emulsion corps on their toes until the last bruised soldier has left the battle, remember team work is a must!
WET & WILD – Water parks, everyone loves them we all know they're not just for kids, why not splash out on yourself? You're in a foreign land with the sun overhead and all you have to concentrate on is hurtling down a slide in a rubber ring. We'll book your group into a nearby Water Park for a few hours of aquatic hilarity to tickle those ribs with a variety of chutes, falls and rides.
CATAMARAN - Sit back and relax as you zip through the crystal clear waters of the Mediterranean on an ultra modern catamaran. With free flowing beer and sangria, sunbathing nets and pumping music you cant go wrong. Don't forget your sun creams as you will be guaranteed to get a great tan, oh yes its going be hot hot hot! The super catamaran holds a capacity of 130 people so there is plenty of room on board. The booze cruise leaves at 3pm – 6pm. The sunset cruise leaves at 6.30pm – 9.30pm.
After dark on your birthday weekend Magaluf:
BAR CRAWL+ SUPER CLUB ENTRY - With so many bars and so little time it makes perfect sense to be escorted around resort by our reps, you get taken to 5 of the best bars in Magaluf with a free quality shot in each place we visit. Once you've fully warmed up we take you to the islands number 1 super club with a capacity of 4000 people. With top Dj´s, special appearances, foam parties & free drinks once in the club – need we say more!
PIRATES ADULT SHOW - How does a themed evening – where a pirate show involving lots of Cirque du soleil moves, music and human circus acts provides the live entertainment - Plus unlimited beer or sangria sound for you? The hugely popular adult content will keep the whole group amused whilst getting merry.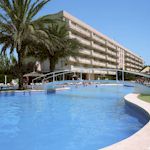 A bed for the night - Magaluf accommodation:
Again you choose. We'll organize the hotel or apartment for your groups weekend abroad to suit all budgets.
We have a range of accommodation to suit all tastes. We only use centrally located properties near to the nightlife and beaches. Your only here for the weekend so the less walking the better. All of the accommodation we use have swimming pools, 24 hour receptions and bars.
Self catering on a budget seems to be the most popular. But it's not up to us. You decide. We also offer All Inclusive packages which mean that you can eat and drink as much as you want for the whole weekend.
We only use group friendly accommodation.
FREEDOM: home of the overseas birthday party weekend.