Birthday Party in Liverpool
The home of the Beatles, Brookside and the River Mersey. Winning 2008's "Capital of Culture Award" and being a UNESCO World Heritage Site Liverpool truly is a fabulous city.
Liverpool Birthday
A
lorra lorra laughs, Beatle mania, Ferry across the Mersey
... the list could go on, but think of Liverpool and we'd put money on these cropping up.
The good news in terms of Liverpool birthday parties is that this city is now bursting at the seams with new shops, restaurants, trendy bars and hip clubs. So once you've admired the two majestically different cathedrals you can get out there and party with the 'Scousers', in this wonderful city they call 'The Pool'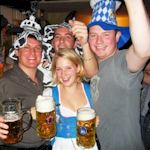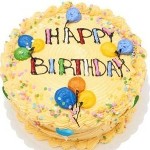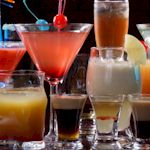 Liverpool Birthday Activities
Oooh we promise you that disappointment is not an option with our dizzying choice of
birthday activities in Liverpool
.
Liverpool Birthday Night
Those Scousers know how to party hard and being friendly souls welcome you to join them.
Liverpool birthday nights
find there's never a dull moment
down the Pool
.
Liverpool Information
You can rely on us lot from Freedom to keep you in the loop with all the additional
Liverpool birthday information
you may need when planning your parties.
Liverpool Travel
All the
travel to Liverpool
tips you and your party goers need.
Now then it would be remiss of us not to point out that Liverpool is mad about football. Yes they have not one but 2 monster footie clubs. Now that's all fine and well, you certainly don't have to go and see a match, but a word of warning it's best to plan Liverpool birthday parties out of the football season, ie
book for end of May through to August
and accommodation will not prove a problem.
Freedom Birthday Reviews
Liverpool Birthday Weekends

Reviews :


Takeeta

's review on

21 May 2016

Absolutely brilliant and will definitely book again !!
Birthday activities in Liverpool
Nightclub
,
Cocktail Training
Takeeta

's review on

21 May 2016

Fantastic 30th birthday weekend. Cocktail making was great and the night out afterwards was amazing. Will definitely be recommending to friends and will definitely be booking again. Thanks for a great weekend guys xxx
Birthday activities in Liverpool
Nightclub
,
Cocktail Training
Megan

's review on

07 May 2016

"My 30th Birthday"
Really efficient and easy way to organise a large group for a night out, we went to Bier Keller, not problems at all with booking/payments. Would definitely recommend for group bookings
Birthday activities in Liverpool
Bavarian Night
Roger

's review on

14 March 2015

As a small group of men we struggled with other companies to book karting as many requested a minimum of 8 or 10. Freedom were more than helpful and after chatting with one of their representatives online on a Saturday they then rang me direct and spoke in person to confirm things. Everything was explained very easily and they contacted me again on the Monday morning to confirm all was booked and emailed the relevant vouchers.

The activity was every bit as good as advertised, if not better and all went smoothly. Would definately book through Freedom again.
Birthday activities in Liverpool
Go Karting Indoor
Rebecca

's review on

05 July 2014

30th birthday goofy games activity - I booked the goofy games activity as part of a friend's 30th surprise birthday weekend in Liverpool. There were 9 of us in the group, a mix of male and female. The games included in the package were archery, rifle shooting, knife throwing, body zorbing, sumo wrestling and giant boxing. As a group we went through each activity one at a time, the archery,rifle shooting and knife throwing we did girls versus boys and with the body zorbing, sumo wrestling and giant boxing 2 of us took part at one time while the others watched the battle, which was just as much fun as taking part and the videos we took gave us a lot of laughs afterwards too Everyone had a brilliant couple of hours and didn't stop laughing throughout and the staff who were with us while going through the activities were really friendly. Booking through freedom was really easy and being able to set everyone up to go into the booking and pay off their own bits made it a lot easier to organise. Overall the experience of booking and doing the activity was fantastic and our group would definitely recommend it.
Birthday activities in Liverpool
Goofy Games
Nicola

's review on

29 June 2013

The process of booking wirh freedom was easy and the service was friendly. The cocktail masterclass was worth the money and was a lot of fun. We did this for a birthday activity and we spent 2.5 hours there altogether. I would use this service in the future. Didnt like that you had to pay £5 admin fee to change number of people on booking but this is probably normal
Birthday activities in Liverpool
Cocktail Training
Siobhan

's review on

20 April 2013

Booking with Freedom was very easy, the team responded to questions and got back with quotes very quickly, they were happy to help with anything! Although we didn't use this option I found the individual payments idea great, and would definitely come in handy on certain occasions. The prices were very competitive and I would say most definitely worth it, we all loved the 80's dance class & the birthday girl was extremely happy with her surprise!! Fab day had by all. We will definitely use Freedom again!! The only slight niggle was the venue our activity was held at, they were not well set up, but the dance instructor managed the situation well, and it didn't spoil a great day.
Birthday activities in Liverpool
80s Dance Party