Birthday Party in Krakow
With hundreds of restaurants, bars and clubs tucked away down its cellars and narrow alleyways Krakow is a great City!
2016 MEGA SALE
So you're thinking of organising a party weekend in Krakow? Well you're on the right page. It's FREEDOM's promise to provide your group with the most memorable Krakow party night, just read on to see how unbelievably simple it can be.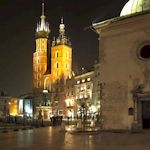 THE LOCATION
Welcome to a city wrapped in legend. For centuries it was the capital of Poland, the seat of Kings, drawing great scholars and artists from the whole world.
Wow, that all sounds rather grand doesn't it.
Nowadays it still reflects all things Polish, whilst successfully connecting tradition with today.
So what's on offer to you party groups in Krakow? Well we fully realise that you've lots of partying to do, but we strongly recommend you don't miss the following:
St. Mary's Cathedral – in the town square
Wawel Castle – this city's defining landmark
Kazimierz – the old Jewish quarter
Czartoryski Museum – housing Da Vinci's 'Lady with and Ermine'
All that culture could have left any Krakow party group a little thirsty. Well good news, you'll find hundreds of bars in cellars and courtyards stretching from the old town to Kazimierz. They say that if people are drinking the barman is still pouring – what a sound principle.
Of course the Poles specialise in Vodka – be warned its lethal – and maybe that should be compulsory for the bride to be.
The shopping opportunities in Krakow are changing all the time, but you are guaranteed individuality, character and value to tempt out the credit card.
Food is safe whilst being tasty, so be adventurous and order the regional dishes of pierogi, barszcz czerwony, oscypki and zurek – if you can say it surely you can eat it.
It's easy to get around this city on foot, but maybe a ride in a horse-drawn omnibus or a Melex (battery-driven open car) could prove more fun.
We're guessing that you Krakow party people are not fluent in Polish, so here's the basics for you to use:
Hi – czesc
See you later – do zobaczenia
Yes – tak
No – nie
Please – prosze
Thank you – dziekujie
We've found that this increasingly popular city is coping well by opening more and more trendy bars to cater for your birthday group abroad. Sounding good?
IDEAS:
IDEAS: Stuck for ideas on what you could do for your party weekend in Krakow? Why not take a look at our pre-made ideas.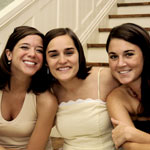 For daylight hours on your party weeknd Krakow:
RIVERBOAT CRUISE (PRIVATE PARTY BOAT RENTAL): The perfect mix of sightseeing and the private party. Sip on a glass of wine and soak up some sun as you cruise along the Wistula, taking snap shots of scenic Krakow.
BUNGEE: An altogether different view from a different perspective, not for the faint-hearted.
BIKE TOURS: Don't worry its not hard going and there are plenty of drink stops. These tours are often the best and most fun way to explore a new city.
AUSCHWITZ TOUR: Venture further afield, Auschwitz is 75km west of Krakow.
After dark on your activity weekend Krakow:
PUB CRAWL – let our guides ensure you don't miss the best pubs and bars in town to get the most out of your birthday party night in Krakow. Bars have been vetted and you can dictate what kind of drinking establishments you'd like to visit.
VODKA TASTING – taste 4 types of vodka with an expert to explain the history and how this 'fuel' type of drink is produced. We'll provide snacks and live music, but be warned we take no responsibility for vodka overdoses.
CASINO – feeling lucky? Then head off to one of the biggest casinos in Krakow's city centre. N.B. strict dress code, no trainers.
NIGHTCLUB – We can arrange tickets to the best that Krakow has to offer.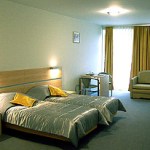 A bed for the night - Krakow accommodation:
Again you choose, we'll organise the Hotel for your party weekend in Krakow to suit all budgets.
We can offer you a centrally located hotel, including breakfast and taxes with twin or triple room option.
We'll arrange a meet and greet at the airport, including beers and your airport transfer.
Just to show how much we have your interests at heart, we'll sort out "get em home" laminated cards with hotel and taxi details – how's that for service.
The hotels we choose have been selected for their high quality customer service, party group suitability, central location and value for money.
FREEDOM: home of the overseas birthday bash in Krakow.