Birthday Party in Edinburgh
The capital of Scotland and one of the most beautiful cities in Europe. Edinburgh is notorious for it's city Pub Crawls and wild all night partying. With over 700 bars Edinburgh is perfect.
Choose FREEDOM for your fun-filled, action-packed, party activity weekend in Edinburgh. At FREEDOM it's all about choice and if you choose no haggis… we perfectly understand!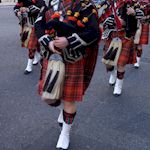 THE LOCATION
Just indulge us awhile and allow us the opportunity to show you why this location would make the best activity weekends in Edinburgh.
Britain's Observer newspaper found that Edinburgh was one of the very few cities in the country to claim to be alive 24 hours.
For its size, the city has more places to eat than any other in the world and with an excellent choice of restaurants, bistros, wine bars, pubs and cafes easily caters for all tastes.
The most amazing architecture, the medieval old town, the royal mile and overseeing all this: the castle. From the city centre you can see the open waters of the Firth of Forth, or you could just shop til you drop!
A city made famous for its history (the castle), its culture (the Fringe Festival) and its sons … namely, Sean Connery, Robert Burns and the big man: Robbie Coltrane.
So, go on, consider party weekends in Edinburgh (planned by you and organised by FREEDOM) as ideal for your unforgettable experience.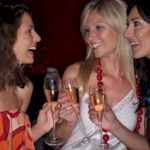 IDEAS: Stuck for ideas on what you could do for your group activity day in Edinburgh? Why not take a look at our pre-made ideas
Let us tickle your fancy with our most popular options.
FOR DAYLIGHT HOURS
you could try:
Paintball: Semi-automatic guns at the ready … bring it on…. Let battle commence …… take no prisoners … It's war!
Ultimate Combination: Quads, Clays and Hovercrafts: the ultimate action package. Drive the Quads over the hilly, rough trail, then task your eyesight with Clays. After all this action try the most bizarre ride of all – Hovercrafting, most definitely a thrill.
White Water Rafting: Descend the rapids in an eight man raft, negotiate your way around the rocks for a great group activity in Edinburgh!
AND AFTER DARK
, one of the following always goes down well on Edinburgh party nights.
The Clubbing Bus: there to take you all to 3 of the hottest bars in town, we're talking the places to be seen in. There's a party atmosphere on board, helped along by 2 drinks and a free shot served by the sexy crew. Follow this by a little Q jumping into a club and you see why this is a popular choice for special birthday parties in Edinburgh!!
Italian Evening: Enjoy your 3-course meal in a party atmosphere on your priority table. You will be looked after. Eat, drink and then sing (to the Karaoke).
Comedy Evening: Not only 'side splitting' stuff, you get supper and then you Edinburgh birthday party can show their true colours on the dance floor.
Feisty Firemen of Edinburgh: They arrive in uniform and in engine to collect you and take you on the most unique city tour. A little bubbly to liven up proceedings and the oh so attractive plastic yellow hats.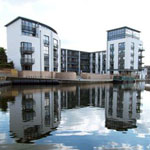 A BED FOR THE NIGHT
Again you choose, we'll organise the Edinburgh Hotel for you and to suit all purses. We've done our research and found some great hostels/hotels in Edinburgh, ready to welcome you and your friends for your group activity break in Edinburgh.
Cheap but Cheerful: good value hostels for those just interested in the partying. Take advantage of the cheap prices and bunk up with your friends, lets face it you'll be late to bed anyway.
Something more Superior: great hotels in prime locations, ensuite and the all-important late bar. You'll have to report back about whether the 'Full Scottish' meets the 'Full English' standards.
Luxury all the way: Go on, spoil yourself on your Edinburgh weekend break, stay in style at a luxury hotel, just 4 miles from the city centre and offering spa facilities, Jacuzzi anyone? Oh yes, must mention the late bar facilities.
You're busy people, we at Freedom know this. You choose your accommodation and activities and let us do the rest for the unforgettable group parties in Edinburgh.
Freedom Birthday Reviews
Edinburgh Birthday Weekends

Reviews :


Fiona

's review on

28 November 2015

Fab night, don't miss it!!

Went to revolution for a meal & drinks for my Husbands 40th. There was 18 of is in total & it was ace with a seating area being reserved for after our meal. Food & drink were fab & it was lovely being together. Club open late too x

Birthday activities in Edinburgh
Party Night
Emma

's review on

13 November 2015

Amazing weekend !

Booked activities for a friends 40th !
Cocktail making was fantastic and so much fun !
Dirty dancing was enjoyed by all. Even those who were unsure initially loved every minute !
The butler service was the highlight !! Very professional but so much fun !!
Thanks freedom for the best weekend. X
Birthday activities in Edinburgh
Movie Music Party
,
Butler Service
,
Cocktail Training
Leanne

's review on

18 October 2013

I have just returned from a Weekend in Edinburgh celebrating my mums 60th Birthday. We had a fantastic time! The Apartments were perfect for our group and we participated in the Cocktail Training which was Brill!
Thank you soo much to Freedom for making it a fantastic experience, and hassle free!
x
Birthday activities in Edinburgh
Cocktail Training