Birthday Party in Cardiff
Europe's youngest capital, Cardiff certainly knows how to enjoy itself with a long running reputation for providing a night to remember! Small enough to explore on foot Cardiff truly is a Welsh Jewel.
Want something extra special for your birthday party? How about an activity party weekend in Cardiff? Choose FREEDOM for your hassle-free, stress-less, fun-filled party break in Cardiff. Read on and we'll show you just how easy it can be to have your party in Wales.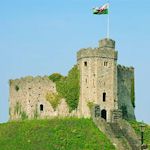 THE LOCATION
On a Cardiff birthday party will find now is an exciting city, rich in a blend of ancient and modern. Beautiful Victorian and Edwardian architecture has been complimented with some of the most innovative new developments.
The Millennium Stadium has transformed Cardiff into a true European city and more than equipped to host a Cardiff birthday night.
Cardiff got its name from the Roman General Aulus Didius – Caer Didi, meaning "Fort of Didius" and the city traces itself back to Roman times.
Cardiff's major developments and wealth truly took off during the Industrial Revolution and probably owes much of the thanks to the local Bute family in instrumenting this.
The Butes' owned vast areas of the Welsh Valley that were becoming industrialised due to rich amounts of local coal and iron. The first dock was built in 1839 and quickly followed by others allowing those valuable commodities to be exported.
Cardiff may have only been a city for 100 years, but there has been a castle here for 2000.
Some may say that think of Wales and think of leeks, sheep and singing from the valleys. Famous sons and daughters include highly acclaimed singers in Shirley Bassey and Charlotte Church. The children's author Roald Dahl hails from this city as do sports superstars Ryan Giggs, Colin Jackson and Dame Tanni Grey Thompson.
IDEAS: Stuck for ideas on what you could do for your activity break in Cardiff? Why not take a look at our pre-made ideas.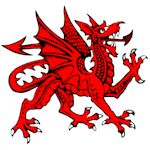 For daylight hours on your group party Cardiff:
Probably the most famous landmark in Cardiff, the Stadium has achieved quite an iconic status in its relatively short lifetime. Its certainly recognisable to most sports fans around the world.
Actually though its not all about the sport. Legends such as Rolling Stones, REM, Madonna and Robbie Williams have all played here. Many wanting to follow in their footsteps have arrived for X Factor auditions and the hope of singing in front of Simon Cowell.
At the Mermaid Quay as well as restaurants, bars and shops you could take to the water and enjoy a boat tour and Cardiff Waterbus have cleverly introduced a new taxi service that operates throughout the year from the Bay to the city centre.
You may be interested to hear that Cardiff is cultivating the title City of Festivals. A month long summer street festival the Music in the Bay helps this along. Festivals are often free and you could coincide your visit to catch the Caribbean Carnival of the International Food and Drink Festival.
After dark on your party weekend Cardiff:
We've already mentioned the 40 plus bars around St. Mary's Street. The West End District of the city revolves around St. Mary's, Mill Lane and the Brewery Quarter development and offers numerous late bars with dance floors.
If you're looking for a blast from the past you could try 70's Flares or 80's Themes. A lovely ambience is what you'll find at the Prince of Wales, set in an old theatre.
The Walkabout Bar is one of Cardiff's biggest and warrants a mention purely because it's popular for sports viewing with massive tv screen.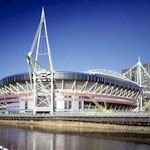 A bed for the night - Cardiff accommodation:
Again you choose, we'll organise the Hotel for your party weekend abroad to suit all purses. We've done our research and found some great hotels in Cardiff happy to have you stay.
The diversity of Cardiff means that your personal demands can normally be met, whether you are looking for a top of the range luxury in the heart of the city or more basic (although clean and central) 1 or 2 star lodgings.
As well as specialising in centrally located Cardiff Hotels we can offer you some excellent details on city centre apartments which are available for large groups.
The hotels and apartments we choose have been selected for their high quality customer service, birthday party suitability, central location and value for money.
FREEDOM: home of the Welsh birthday party activity weekend.
Freedom Birthday Reviews
Cardiff Birthday Weekends

Reviews :


Valeria

's review on

21 November 2015

Birthday party

Booked activities for my sister 40th ! Cocktail making was good ! The nude life drawing was the highlight and we had so much fun !!! Thanks freedom for the FANTASTIC weekend!!!!

Birthday activities in Cardiff
Meal Deal
,
Nude Life Drawing
,
Nightclub
,
Cocktail Training
Debbie

's review on

24 October 2015

Cardiff 30th Birthday

Really liked the customer service, even though Freedom couldn't find us a Spa Hotel in Cardiff with a pool, they deducted money and upgraded us in the Night Club to VIP, with a £50 drinks voucher included. The Angel Hotel was nice, but it needs a bathroom refit. In all me and my 7 friends had a great time and it went without a hitch. Thanks Freedom.

Birthday activities in Cardiff
Nightclub Combo
,
Nightclub VIP
Rachel

's review on

18 July 2015

Cardiff trip

We had a great time in cardiff thanks to freedom, our activities where great fun & our hotel was lovely,will def book again & recommend to anyone thinking of booking

Birthday activities in Cardiff
Dance Divas
,
Treasure Hunts
,
Nightclub
Julie

's review on

31 May 2014

Cater for small groups too - Was great! Only 5 in our group and was able to offer decent price. Ramada hotel- lovely. Afternoon tea - lovely. 3 course meal revs not that great but overall deffo worth the money…
Birthday activities in Cardiff
Dreamboys Show
,
Afternoon Tea
,
Cocktail Training
Laura

's review on

12 April 2014

Did the pub treasure hunt and everything was great apart from the price and the sms didn't work. Would do it again if cheaper and the text system work but was great fun doing it without the sms.
RESPONSE
Thank you Laura for reviewing your 2 hours £15 per person Pub Challenge in Cardiff. The pub based treasure hunt is fully interactive with SMS text messaging and other groups in Cardiff that weekend encountered no problems. We do provide a 24 hour supplier support number for problems and so we could have helped with hindsight.
If you would like to do this again in a different city, we offer it in 15 UK cities then the supplier has offered a 10% discount and Freedom have provided you with a £50 voucher.
Birthday activities in Cardiff
Pub Challenge
Kerry

's review on

12 October 2013

Had a fantastic night, hospitality was excellent,was given an hr tutorial on how to play, as it was our first time in a casino, but would definitely go again and use freedom for more deals and experiences.
Birthday activities in Cardiff
Casino Night
Sian

's review on

08 June 2013

I loved this cocktail training class, it was a lot of fun and well value for money. The 8 of us had such a good time and the games which involved chilli shots were well entertaining. The history lesson of the cocktails was well included at the right time, and we all got to make a number of cocktails each which was more than I expected. We also tasted a few shots which were lovely. I would definitely say to anyone to take part in something like this for any special occasion, not setting to forget especially when we also had certificates at the end. The food platter at the end was well needed especially after all that mixed alcohol. So overall I had a fab birthday, thanks to the cocktail making and the lady who was kind enough to entertain us at vodka revolution Cardiff!!
Birthday activities in Cardiff
Cocktail Training