Birthday Party in Cambridge
Cambridge is not only famous for it's Prestigious University and Colleges but also for it's striking ancient architecture. Visit one of the City's many historic pubs or take a chauffeured punt down the river.
Choose FREEDOM for your group party in Cambridge. FREEDOM will do all the hard work to ensure your Cambridge activity break ticks all the boxes on your wish list. All you need to do is gather your friends together and get ready to party.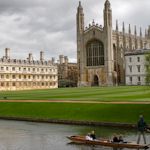 THE LOCATION
This has to be one of the most attractive cities in the U.K. A picture postcard vision of England that makes it a firm favourite with the tourists.
Cambridge was put on the map in the late 13th century by fleeing Oxford scholars, no longer happy they settled here, turning this city into a 'lauded seat of learning'.
You'll find the most dignified, cultured, erudite, aesthetic, (oops, been using the Oxford dictionary as reference, those scholars wouldn't have approved) of cities to welcome you.
Current day students are demanding, they expect a great nightlife and more, Cambridge has responded. There's plenty on offer here for a fun-filled activity weekend and an unforgettable experience day.
Those inspired by this great city include: Darwin, Newton, A.A. Milne, and funny men John Cleese and Eric Idle.
There is so much more to attract visitors than the scholarly sights. Cambridge offers the best of historic and contemporary life. What could be more English than lazily punting down the river?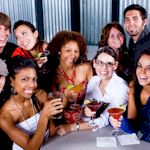 IDEAS: Stuck for ideas on what you could do for your Birthday Party Night in Cambridge? Why not take a look at our pre-made ideas
FOR DAYLIGHT HOURS
Let us tickle your fancy with our most popular options.
Punting: Quintessentially Cambridge. Try your hand at Punting, whilst we challenge you with a treasure hunt. This is a great birthday party activity.
Quads and Off Road Karts: Take on the Quads over obstacles and an all-terrain course. Then, it's race time in the rally karts. Who will be leader of the track?
Wet and Dry multi-activity: An action packed day with water skiing, jet bikes then back to dry land for the quad bikes.
AND AFTER DARK
, one of the following always goes down well on party nights Cambridge.
Italian Night: Will it be pizza or pasta, washed down with Frascati or Peroni? Not really tasking decisions to make. Soak up the garlic atmosphere at one of Cambridge's most popular pizzerias.
Evening Chauffered Punt: Enjoy a 60 minutes tour on your bithday activity in Cambridge and relax with a glass of bubbly. Italian Night: Will it be pizza or pasta, washed down with Frascati or Peroni? Not really tasking decisions to make. Soak up the garlic atmosphere at one of Cambridge's most popular pizzerias.
Spanish Night: Hey Senoritas. We're talking Tapas and Sangria, followed by VIP entrance into a top nightclub. Tapas is great for big groups, and this place has a great party atmosphere.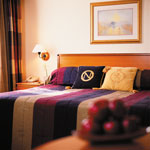 A BED FOR THE NIGHT
Again you choose, we'll organise the Cambridge Hotel for you and to suit all purses. We've done our research and found some great hotels to host your Cambridge party weekend.
Value for money: These are perfect, value for money, party hotels. We've chosen for your activity break in Cambridge. They are within a mile of the city centre, all rooms are ensuite and they offer breakfast. So ideal for those who want to just party.
Luxury all the way: For something a little special for you party weekend, go on, spoil yourself, you're worth it. Our luxury hotels have full leisure facilities – Jacuzzi anyone? There is the all-important late bar!!! Tuck into a full English breakfast.
You're busy people, we at Freedom know this. You choose your accommodation and activities and let us do the rest for the perfect and unforgettable group parties Cambridge.
Freedom Birthday Reviews
Cambridge Birthday Weekends

Reviews :


Sarah

's review on

09 May 2015

Open top bus tour

Excellent helpful staff, great individual payment system, takes away the headache of collecting money from individuals. I organised a group of 19 friends from all over the country with ease to go on a open top bus tour of Cambridge.
Birthday activities in Cambridge
Sightseeing Tours
Lisa

's review on

24 May 2014

Cocktail training so much fun! This was the 3rd time i have been cocktail training but a first in Cambridge. the host was fantastic considering she had 8 over excited ladies to deal with!! we had so much fun from watching how to make a cocktail, then going behind the bar to making a cocktail yourself! we then had some shots which the host took a fantastic picture for us. then the host set up shot glasses on top of other glasses that i had to knock into which was amazing...then the slowest person had to do the chilli shot, thank god it wasn't me!! but then the food came out....very disappointing as there was probably only enough food to feed 3 people - we asked where the rest of the food was so she went to ask and came back saying that was it!! over all i would still go back again but eat more food before i went....
RESPONSE
Thank you Lisa for booking the birthday party in Cambridge with Freedom.
The £29 package you booked comes with food platters or this can be swopped for another drink. I am sorry you thought this would be a full meal for each person. Perhaps next time you can chose to upgrade to the £39 package which includes a 2 course meal.
Thank you again for your constructive feedback.
Birthday activities in Cambridge
Cocktail Training
,
Nightclub
Emma

's review on

28 September 2013

Staff were friendly and helpful with their suggestions. We had to change the date yet this was easily changed as booked with plenty of notice. We needed a minimum number for our nude art class, yet this extra cost was spread amongst our group. The hotel was very good, and we all enjoyed the spa and pamper treatments. Lunch which was not included was reasonably priced at venue. Evening meal and breakfast was well catered and good to have large table for our party of 11. Taxis into town were easily booked from hotel at special rate. There was a wedding on at venue, which meant lunchtime service was slow 1 member of our party had to wait 45 minutes for a panini. Hotel staff apologised but it would have been nice to have had a refund for such a long wait time. Overall fantastic fun had by all.
Birthday activities in Cambridge
Nude Life Drawing
,
Pampering
Sharon

's review on

23 January 2010

I thought I would just drop you a line to let you know what a fantastic time we had at the weekend. Everything went like clockwork. I have been very impressed with your company's service and wanted to thank you all for your efforts.

Many people have expressed any interest in your company and I think so far I have given your website details to about seven people, including the mini bus driver we had booked for the day who really got into the spirit of the event.

Thanks again.

Sharon

Birthday activities in Cambridge